If one were to remember just one terrace this in the East side of Paris, it would be Laia, the most secret garden of Paris…
A well-hidden restaurant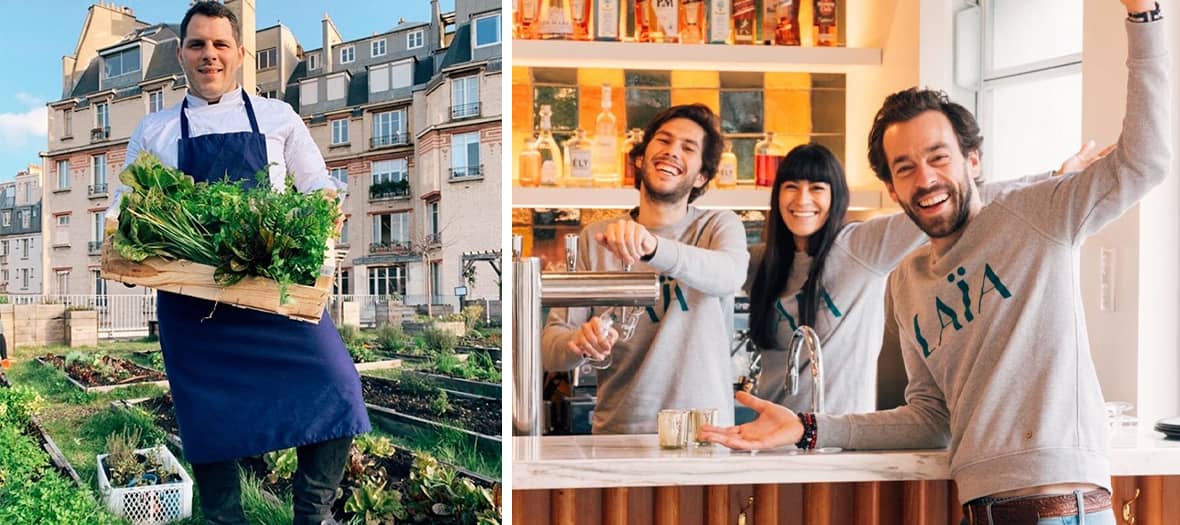 One does not arrive here by happenstance. And be warned, reservations are obligatory if you want to sit down in this small paradise impossible to perceive, behind a Boulevard Voltaire facade …
Laia, the new baby of Pierre Doublet and Quentin Garreau de Labarre, has opened all the way in back of a coworking courtyard everyone is talking about—Destokopolitain, replacing a former Parisian distillery. Impossible to rival with as much hipster coolness. And that also includes the rooftop with a vegetable garden, where the chef comes to pick his herbs, berries and aromatics for the kitchen.
The most far-flung garden in Paris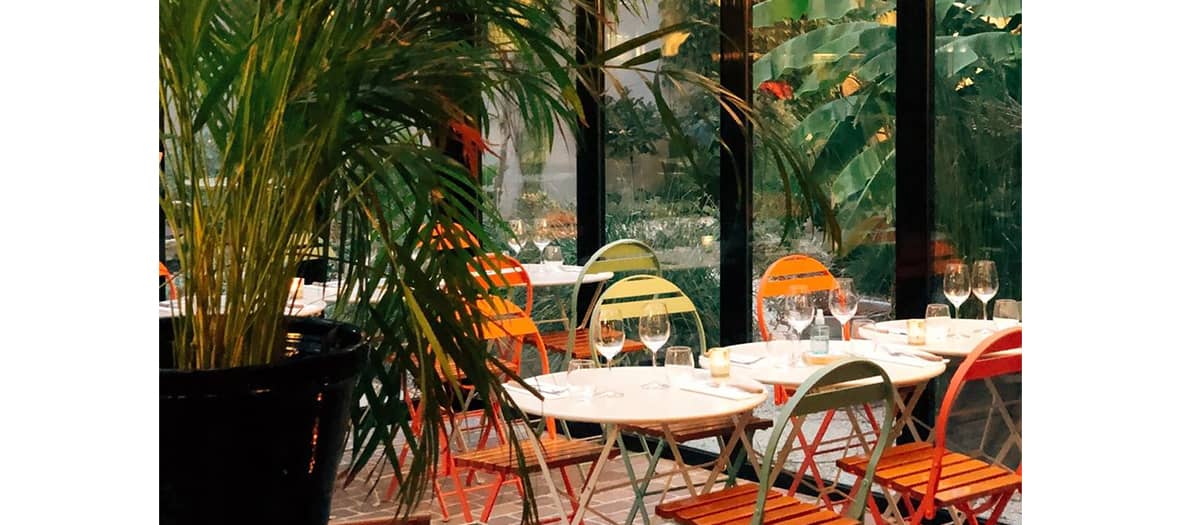 Heads up to Parisians longing for the sunny Mediterranean, travelling and calm. Another haven of peace, the decor signed by the brilliant Alexandre Neimann with the complicity of architect Lucille Bureau (the fab Épiceries Causses, that's her) is a very unusual Eden.
The tables placed in the middle of trees and flowers will immediately give you the impression of having arrived in Provence or in Tuscany… In short, the perfect spot for a romantic date.
Marco Bernardo behind the BBQ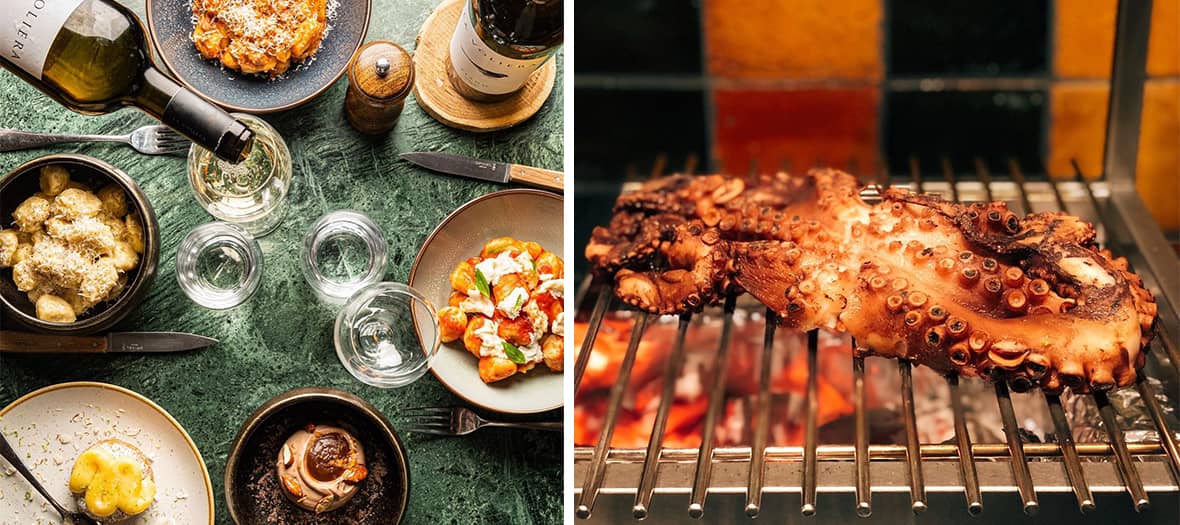 Crédit Instagram/Laia
Behind the ovens, Marco Bernardo produces marvels. Not surprising, this prodigy, who worked at the George V and for Alain Ducasse, flirts with excellence, even when he presents a simple yet sun-filled cuisine.
In this venue that conveys a wonderful summer feeling, the chef cooks with a robata, a Japanese-Spanish barbecue, his specialty. Cooking on coals produces an incredible savour to cacio e pepe squid (€14), incredible beef served with mint and blackberries (€10), grilled chicken with paprika (€18), BBQ lamb chops just like on holiday (€22) or grilled fish.
Another great specialty: raw crudos with a veggie salad, without forgetting a frosty ice. Yum. A perfect feast to be washed down with a nice selection natural wines, such as a bottle of Tarragona bubbles (€48).
Also discover the new rooftops everyone is talking about and the cool and must go and reserve terraces.