The place to be this weekend ? Le Faust. This new trendy hot spot, nestled under the Pont Alexandre III bridge, welcomes the new edition of BrunchBazar starting Friday night.
Shopping, beauty, expo, clubbing… In short the hot venue not to be missed with super heroes under the spotlight!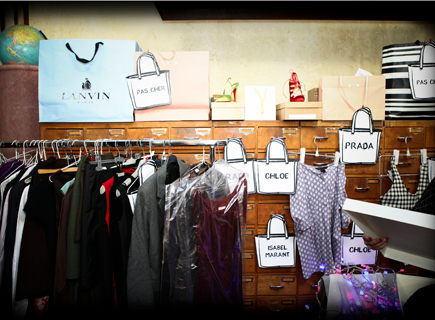 Who says brunch says food of course and there will be everything we like right there. In addition to the organic restaurant, corners of vegan hot-dogs, banh mi, crêpes, bubble tea and outher regressive goodies to be bested urgenty.
Fashionistas will also enjoy labels such as Albertine, Heimstone, great jewelry and vintage pieces as well as the make-up bar to adopt the néon trend on both mouth and nails in WonderWoman style.
And also: Do It Yourself workshops to customize t-shirts and jewelry, ephemeral tattos and a Library corner where you can pick up the book Make My Party by Lisa Gachet.
Tops: free entrance starting at 8pm, all the more reason to dance to the tune of DJ sets.
BrunchBazar
On 28, 29 and 30 June at the Faust
Friday 7pm-midnight, Saturday noon-4am, Sunday 11am-midnight
Adult rate 8 €