Finished the macaroon, has been the cupcake, the it-pastry 2013 ? Lightning, which comes in flashy colors and exotic scents.
Imagine this cult delicacy in a candy pink version , with a rose vanilla cream topped with mini marshmallows and pretty petals (€4.50), or in milk chocolate with chocolate pearls that sparkle in the mouth (5 €)!
After revisiting snacking in his chic Adam's canteens, the former star pastry chef of Fauchon, Christophe Adam, has decided to twist the éclair in his new shop nestled in the Marais.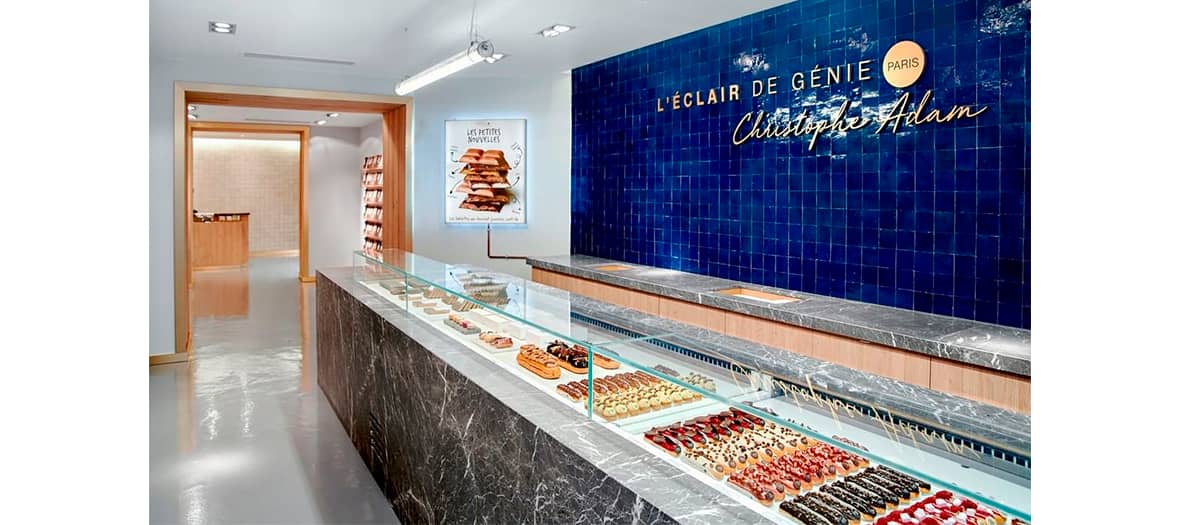 We like: crunchy, crunchy , sparkling, melting... Super tasty and ultra refined éclairs with 100% couture looks.
The must: the milk chocolate éclair with mango, banana and lime , wrapped in newspaper, the new Parisiennes 4h (€4.50)!
The little extra: the impressive truffle cellar with a heart flowing with chocolate in a cigar cellar style.
Box of 10 eclairs €45
Tuesday to Sunday from 10:30 a.m. to 7:30 p.m.
Also discover Where to have a crazy strawberry pie and Where to take cool and stylish baking lessons.