Yummy! After having rolled around Paris with their retro truck, the gang from Léoni's Deli is opening a cute little hot-dog stand, using local products and proning organic-chic where you can come savor a hipster and « diet-ethically » correct hot dog.
In the New York tradition, the Bonnie & Clyde, a small bun with a Strasbourg sausage + farmer cheddar + relish + fried onions + sweet mustard + ketchup is the promise of a round-trip to NYC at a very very soft price.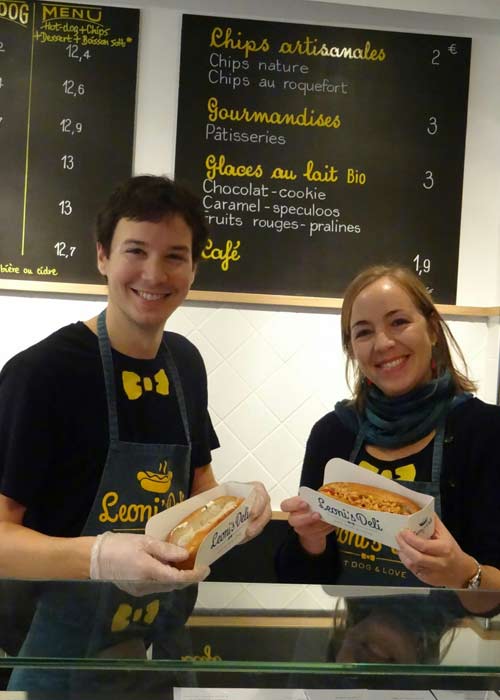 But the great surprise from the chef, is the « Jeanne & Serge"… a fish hot-dog featuring an incredible salmon sausage with cream-cheese, aniseed, avocado and lemon juice.
Unforgettable: a praline cookie that is so wild we had to have a second one. Go prepared.
We like… street-food that is not even « junk », to nibble on quickly at the counter or walking along the Montorgueil cobblestones, like a real Manhattan it-girl.
6€ for a hot-dog. 12€ for the hot-dog formula.
Monday to Saturday noon-3pm, Thursday, Friday and Saturday from 7pm to 10pm