Head for Boulogne, the new Parisian Brooklyn, where Aurélie Chomont-Garnier has opened a new restaurant, as philanthropic as it is gourmet. A real discovery.
Hidden on the quiet rue d'Aguesseau, this cantina entirely decorated with thrift shop purchases is starting to create the buzz. The concept? L'Etoile Philante is donating part of its benefits to charity associations.
A terrific idea, especially when we know exactly where our contribution is going, since the restaurant is essentially communicating on the association of the moment. And if you wish, it's possible to leave a little more at the end of the meal, for an additional boost. Great no? In June, l'Etoile Philante will also be donating the sum of 1 257 € to the « Joséphine pour la Beauté des femmes » association.
When it comes to the cuisine served in this bistro with a bobo intimate ambiance, you can delight in their slate menu that changes in keeping with seasonal dishes. The faves of the moment we are sure to adore  ? Charity Buratina – Small spring veggies and arugula pesto start, basil pork sirloin  with a cake of small coquillettes pasta with pine nuts and arugula . Simply great.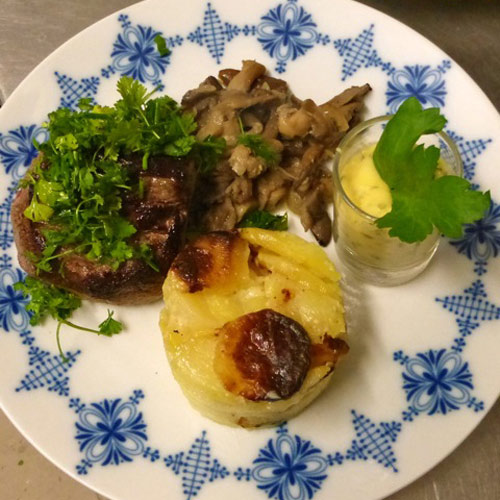 For foodies with a sweet tooth, try their famous Eton Mess, made of meringue, gariguette strawberries, Chantilly cream, fresh raspberries and blueberries. A killer that is as tasty as it is guiltless: so donating to an association while enjoying good eats might just be the future of Charity food !
Slate menu « à l'ardoise » for lunch: 18,50 €
By Quitterie Pasquesoone