In the category "pastry" to be tasted at least once in a lifetime… I ask for: the Mont Blanc, this cult cake, concocted with whipped cream, meringues, covered up with vermicelli noodles of chestnut cream, star pastry since more than a century of at the Angelina tea salon, fave hangout of Parisiennes in the know...
There is good news for all those who are addicted to this sweet treat, Angelina is organizing a big fiesta in Mont-Blanc Fashion Week mode from Wednesday the 2nd to Sunday the 6th of November … Our mouths are already watering...
On the program of festivities: a Mont-Blanc lollipop bar, ultimate delights prepared live by the House pastry chef, to be tested free and eaten then and there …
And let's not forget the inauguration of the Comptoir à Mont-Blanc featuring the cake in different states. Mini portions for twigs, midi for naughty girls, classics for gourmets ! As well as an off-shoot of the traditional Mont-Blanc, ideal for all those who don't like chestnut: chocolate, praline, strawberry-vanilla, black current for originals, raspberry, passion fruit  and coconut (a killer !) or lemon for the acid touch as we like it.
We adore: nestling in the chic and very Belle Époque salon for a nice cup of coffee or their cult hot chocolate.
Journée du Mont-Blanc from Wednesday the 2nd to  Sunday the 6th of November at Angelina Rivoli ( 226 rue de Rivoli  75001 Paris) but also at Angelina on rue du Bac, Luxembourg, Porte Maillot, Galeries Lafayette and the Château de Versailles…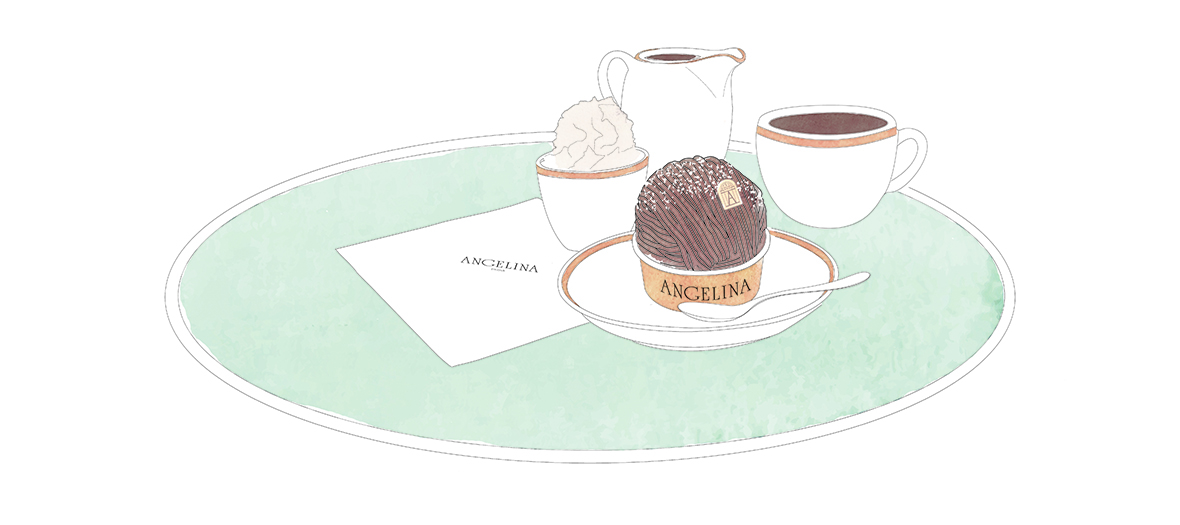 All the info on www.angelina-paris.fr