To live happily, live in a Danish apartment! Fluffy animal skins, candle lighting, wood furniture... Scandinavian decoration knows how to impose cocooning on each floor. Happiness. We asked Camilla Schousboe, founder of the Danish concept-store Nordkraft, to share with us all her tips for a super cosy interior.
According to you, does decoration have a role to play in happiness ?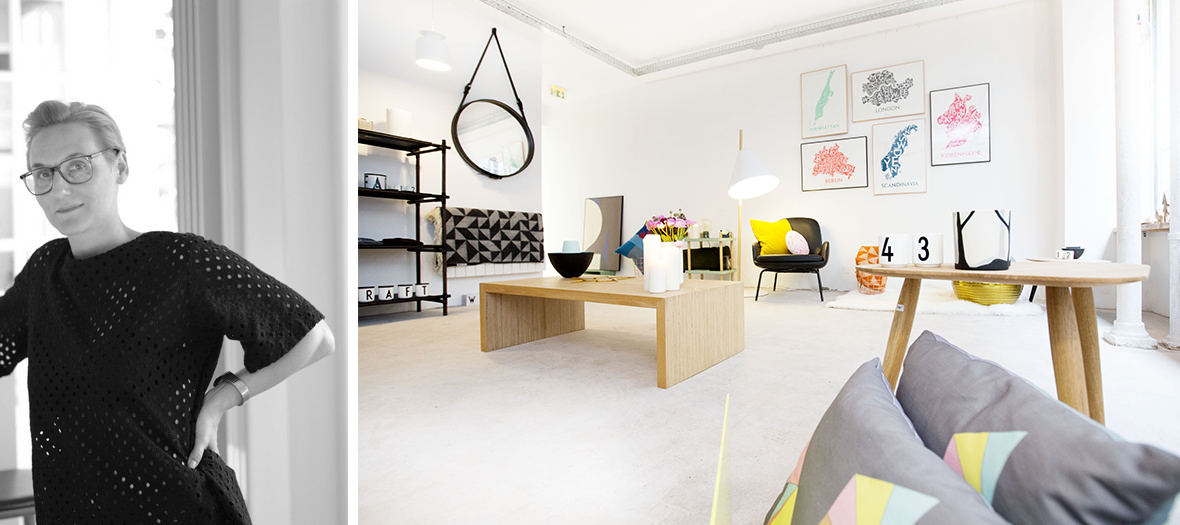 Yes! Said in this way, might seem quite materialistic, but in reality happiness begins with feeling happy in one's environment, in a prettily decorated house. It's a very important aspect for the Danes. It's an occasion to invite people at home—family, friends, the people one likes. This is where the term "hygge" comes in. This positive state of mind is linked to a need of sharing one's happiness and spending pleasant moments together. The idea is being able to create your cocoon and this does not necessarily mean costing a lot—on the contrary.
How to transform your apartment into a Scandinavian home sweet home ?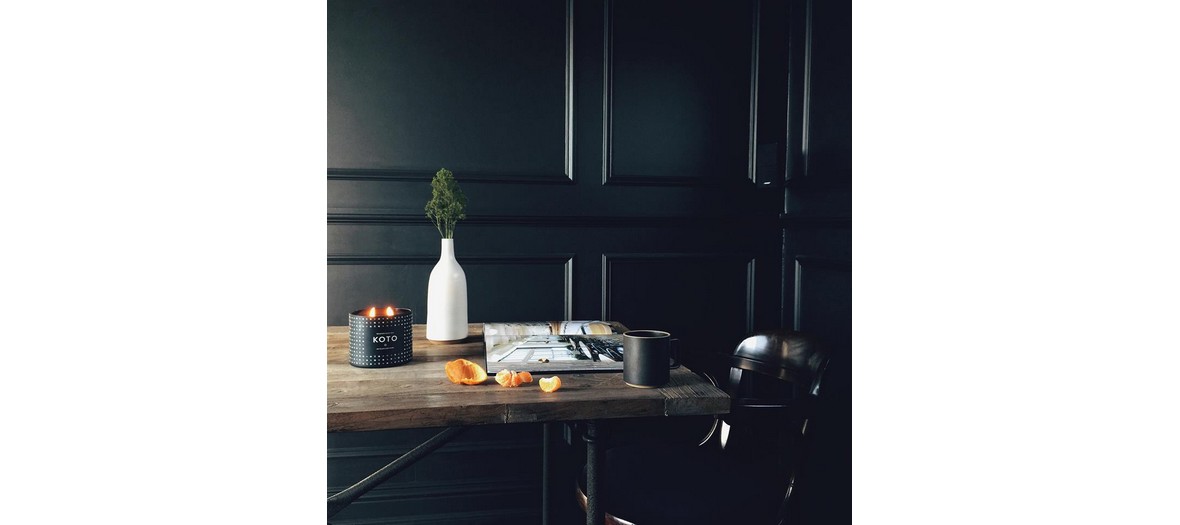 Without hesitation, start by lighting candles, otherwise it's not hygge ! You need them everywhere: in the bedroom, the living room and even the bathroom. My favourite ? Perfumed bathrooms by Skandinavisk. Each candle-holder has a name: Skog features a forest scent, Hav recalls the ocean... Their fragrance is light and they are pretty, so it's already a step towards decoration.
Otherwise, go for simple candles not necessarily with fragrances—that works also. The idea is taking advantage of the flame's light.
In the living room : you need lots of cushions on the sofa and a warm wool plaid to wrap around yourself—it's essential. I am very fond of Norman Copenhagen cushions (75€), for their colours and their graphic side. And I have a certain weakness for Silkeborg plaids (110€), very soft, very warm and also quite graphic.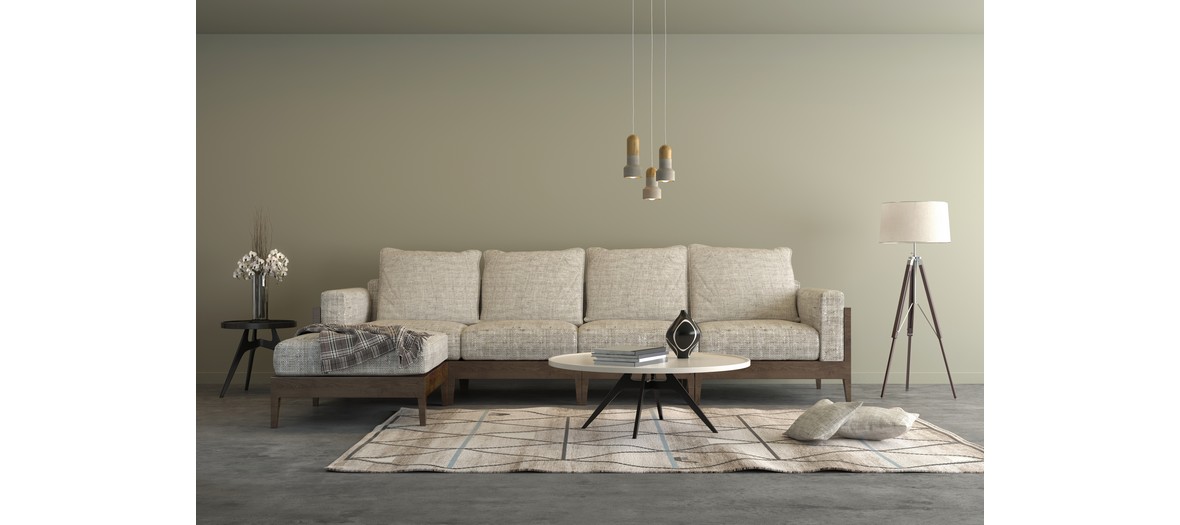 The sofa deserves special attention: being well seated is mandatory. It's important for two or three persons to feel at ease. And why not add a pouf so that several people can talk together.
For lighting, forget the super bright living room lamp that lights up the space all on its own. Super strong bulbs have a tendency to be aggressive It's better to have several small luminous sources, soft or yellowish, to create an ambiance.
Think of plants, that bring a little bit of nature to the house. I supply myself at the Saint-Martin market in keeping with the seasons. During Winter, I replace flowers with pine tree branches of twigs with small red bays, that I place in a big vase on the ground or the table. It easily lasts for 3 months, that way I don't have to worry about it.
Go for cocooning details that bring warmth and elements that personalize your decoration. Examples? A pretty poster so that the walls don't stay all white. In Denmark, we are quite fond of small sculpted wooden animals by Kay Bojesen, a great designer from the 40s. Also think of objects such as vases, brass pots, small baskets to hold magazines (54€).
In the room : organize a bedside table with a small lamp and newspaper holder to slip your favourite mags to read in the evening. There also the light must be pleasant. And nothing could be prettier than a pretty bed comforter to feel at ease (Ferm Living for example).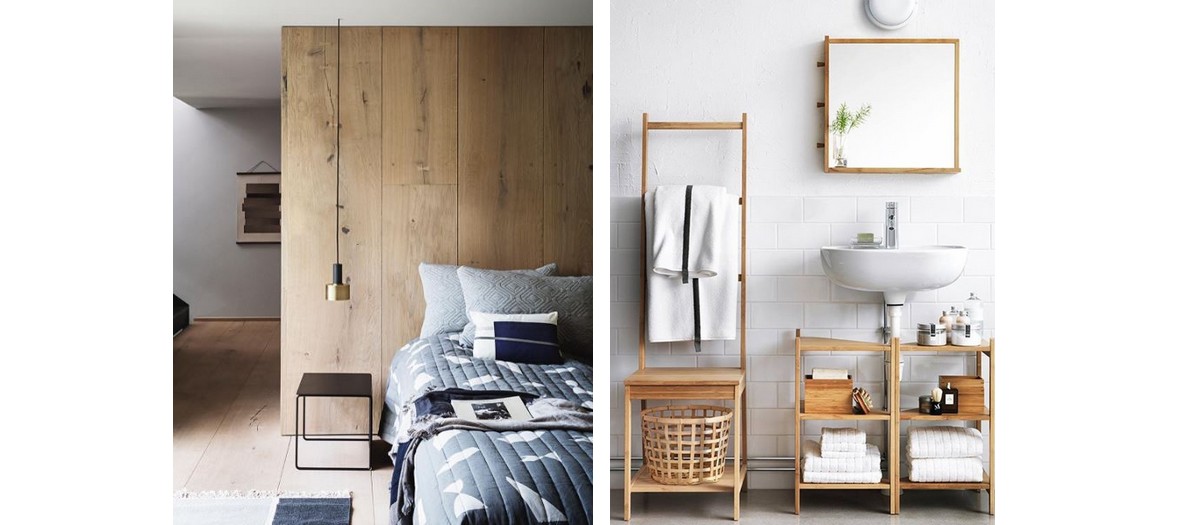 In the bathroom : this is not just a place for a shower, it's also is a place for living in its own right. Burn some scented candles so that there is always a nice smell. Choose soft and snugly towels. Keep a bathrobe handy to lounge in the morning with your coffee before starting the day. In terms of putting things away, pile up towels on a stool and hide your mess in small Ferm Living cabinets.
Nordkraft has become a reference. How do you explain this fad ?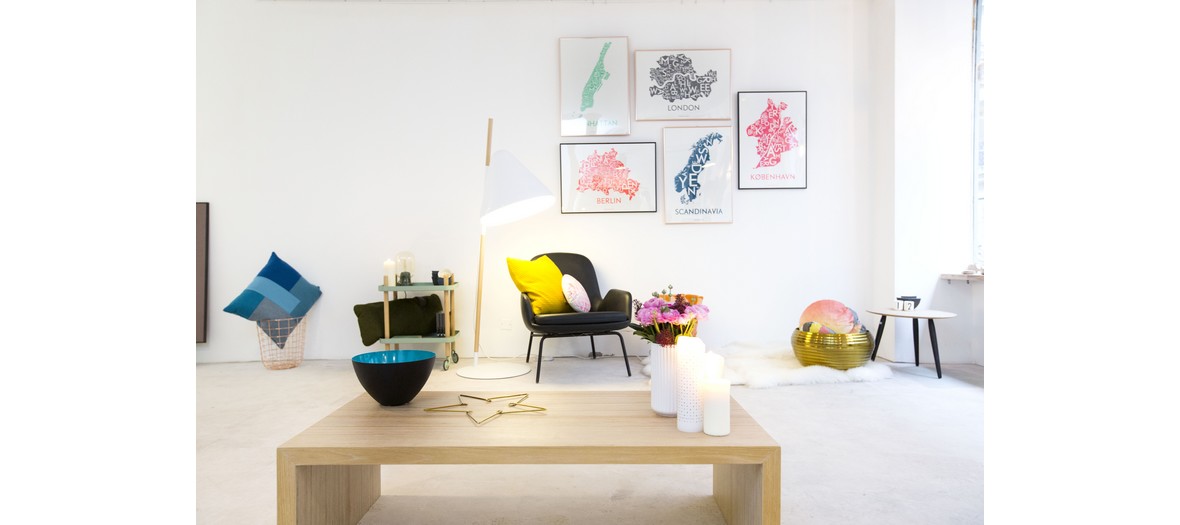 Right from the start, I wanted to share the culture of my country. The idea of a 100% Danish decoration concept-store imposed itself. I launched the e-shop in 2013, one year later, I opened the boutique in the 10th arrondissement. Nordkraft comprises furniture, lighting fixtures and accessories edited by about thirty Danish brands that I select in keeping with my heart throbs. I can pick just as much from the big names in design known since more than 20 years (Norman Copenhagen, Menu, Gubi, Muuto) as artists and young talents whose talent and know-how I would like to be discovered. In the boutique, I work a lot on presentation. I associate objects in terms of colours, materials, design. It's important to spark inspiration and show there are different ways of decorating one's homes.
Nordkraft 20 Rue Lucien Sampaix 75010 Paris 01 42 41 92 02 www.nordkraft.fr
Speaking of inspiration, what are the 4 accounts to follow on the net ?
Nordkraft.fr and @nordkraftstore : on the blog, small stories featuring designers, brands and news linked to Denmark. And on Instagram, photos showcasing Danish DNA..
@anna_g : a Swedish blogger who lives in Paris. She makes very inspirational things. Her universe is very soft and.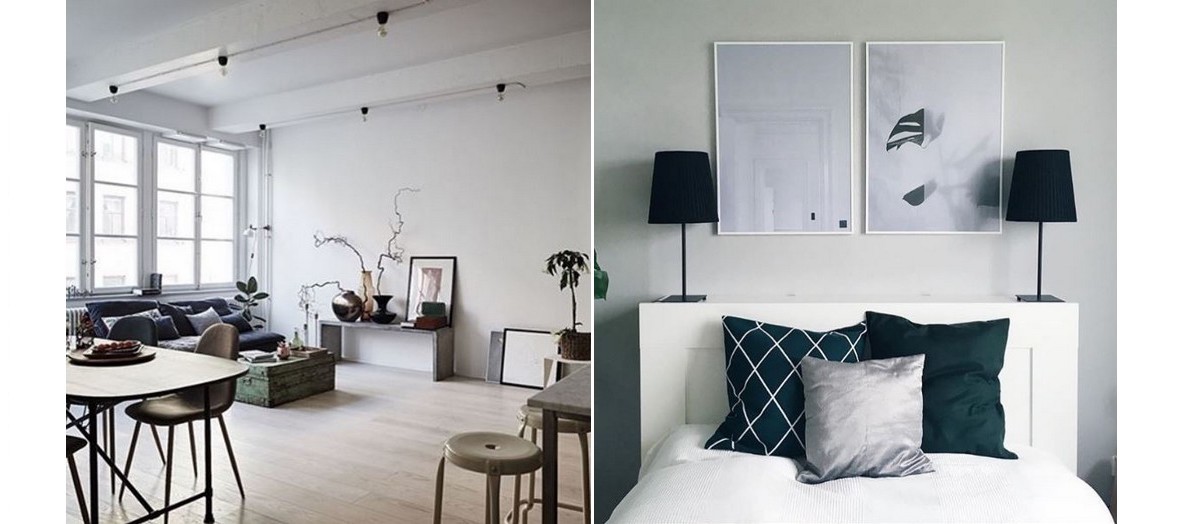 © Anna G, © kristinadamstudio
Blog-espritdesign.com : for those interested in conception. New designers, innovative creations and new functionalities in terms of design.
@kristinadamstudio : a designer, very graphic in her reflection. She can post a close-up or graphics without necessarily showing the object.
The new decoration trend from the North that is going to create the buzz ?
There is a lot of conscience raising in term of materials: marble, brass, copper, wood, fabric—the choice is not a question of happenstance, it's the result of a real reflection to bring an added value, to convey personality to an object.
Also discover how to put together a trendy Californian decoration.