A wave of Italian nostalgia has just submerged you? Run with your prettiest sandals for a mood booster to a little trattoria as vintage as it is filled with Dolce vita posters.
This is where you will taste the pleasures of the piadina, a small pancake of toasted flour, as cool as a panini but much lighter.
Pierre-Louis and Christophe, two French-Italian cousins used to eat that delicious Italian speciality when they were boys. The name of their restaurant comes after their zio (understand uncle), who used to prepare piadine for them.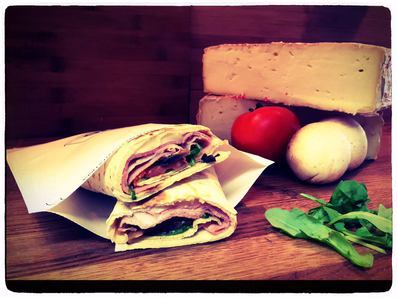 Twenty years later, the two cousins opened their cute little shack, where you can enjoy piadine of all kinds garnished with really good fresh products, carefully selected and imported straight from Italy.
Our favorite? The «Giulia» with pancetta ham, squacquerone, onion, tomatoes and parmesan. The «Antonia» veggie with mozzarella, tomato, eggplant, arugula, pesto and pine nuts.
Tops also: the sweet version with banana and Nutella.
We like: the happy hour option with glass of wine (4€) + mini piadine served as tapas
The good news: There is another Lo Zio in the second arrondissement, 18 passage des Panoramas
Opened from Monday to Saturday, 12am to 3pm and to 6.30pm to 11.30pm
Picture credit : Lo Zio Facebook Page