You liked Mamma Primi, East Mamma & co? You will not resist the new address of the Big Mamma Group that is back on its turf of Montorgueil / Sentier in an absolutely fabulous mundane trattoria that seats 200 persons: two wood ovens, old fashioned ice cream machines and a thousand references of alcohol, including bottles displayed in the window, set the tone of this new HQ for coolitude.
On the program of festivities: pizzas just like in Naples with upscale products straight from the Boot by truck. Special kudos to their 5€. Margherita.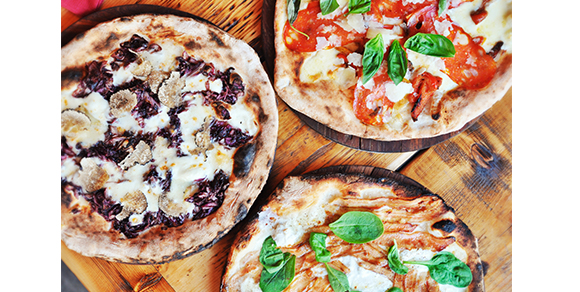 Other strong points of this new address: no reservations, chic street-food to be shared, mozzarella breaded with Panko and zest of Sorrento, baby-arancini with saffron, polenta with gorgonzola, ice cream with bufflonne milk. And to top off the ambiance, cocktails (lots of cocktails !), concerts, and 3 references of traditionally crafted beers.
Also Discover Polpette: torrid pasta and pizzas like in Naples.