It's the new 100% megalomaniac snobbery that is spreading throughout Paris: having your portrait taken by a popular artist, like a real princess, but in an (obviously) less pompous version to display proudly at home.
They are Parisians, have made their mark in fashion , journalism or the business world , and now spend their days in front of the canvas equipped with their most beautiful brushes. We present to you our three favorite artists to turn to to immortalize your face.

VANESSA SEWARD: the most glam'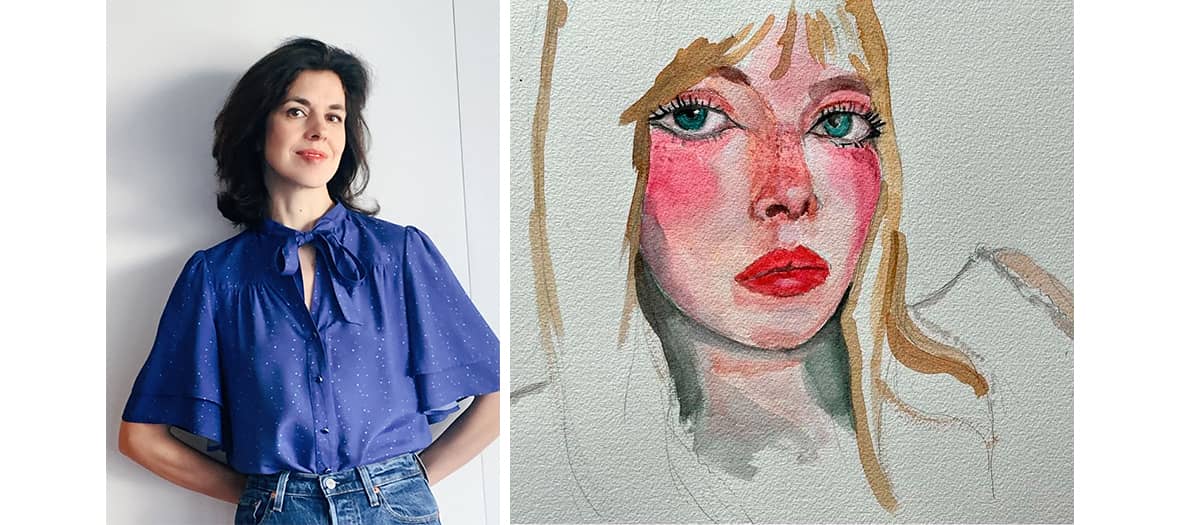 The click: when we think of Vanessa Seward , we imagine the couture catwalks of Azzaro (of which she was the DA for 9 years) and the preppy looks that she makes for her eponymous successful brand. For some time now, the stylist has been talking about her with her portraits that all of Paris is snapping up.
During confinement , she took a break from fashion (a first in thirty years) and decided to take the plunge by following in the footsteps of her mother, an art teacher . Experienced as an extension of her work as a designer , there was a resonance between portraits of women and fashion sketches. Namely: the search for feminine beauty, its obsession.

Why does she suck? In addition to prestigious muses (her own daughter Jacqueline, that of Victoire de Castellane and more recently her friend Mathilde Favier ), it was above all her first commission by Jean-Charles de Castelbajac that launched her. Totally inspired by wave 2.0. on Instagram, she posts her portraits and the feedback is largely enthusiastic.
Her beauty ideal? A French heroine straddling the 70s and the pre- Raphaelites like Sylvia Kristel , her muse daring to think outside the box and express an elegant sensuality.

The must ? After the publication this year of her book Le guide de la Gentlewoman à la couv' canon drawn by her, she took part in several exhibitions with Mouvements Modernes , Sophie Mainier 's gallery which represents her. Scoop: we are told that she will hold her first solo show in the spring..
The portraits ofVanessa Seward can be found in the Mouvements Modernes gallery . Price upon request.
© Jacqueline Burgalat

FAUSTINE BADRICHANI: the most cubist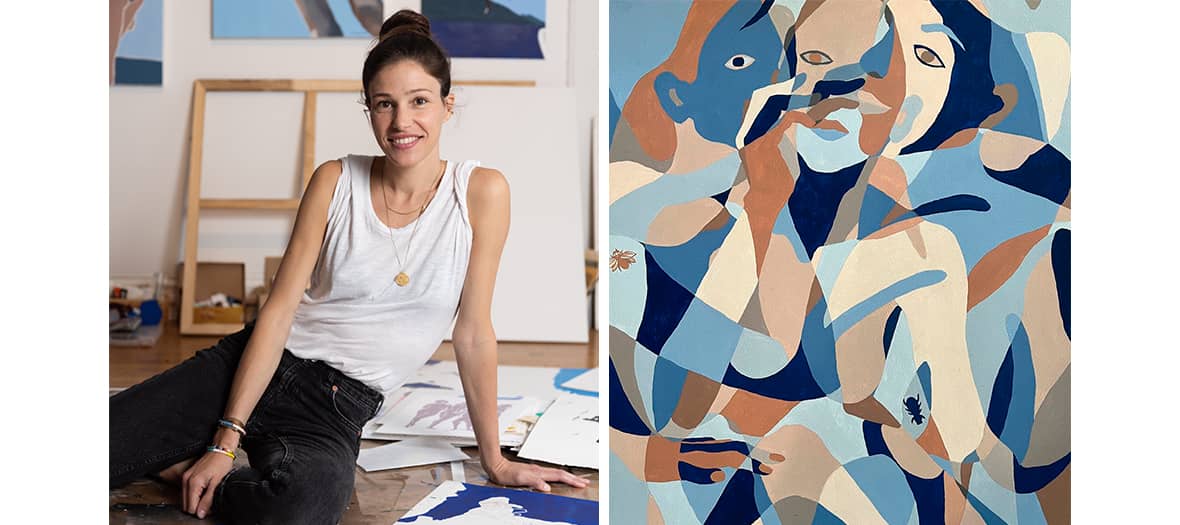 The click: an expatriate in New York with all her smala, Faustine Badrichani converted to an artist ten years ago after studying at a business school in London and taking evening classes at the prestigious Central Saint Martins school at the same time . Pregnant , the change of the body inspires her. It was following the birth of her third child that she began to draw women from maternity and posted a drawing a day on Instagram .

Why does she suck? With her wildly graphic universe inspired by contemporary French masters, she imposes an undeniable French touch , both in the palette and in her favorite subjects, which are the female nude , but also freedom and intimacy . His hobby? Painting , while doing a lot of drawing, sculpture and even painting on paper in parallel from his New York studio.

The must ? Hype artist, Faustine Badrichani already has several exhibitions to her credit, notably in the very select Tribeca district , as well as two cool collaborations in France with Ysé for the Histoire de femmes collection and Chantelle , during a carte blanche pop-up to the Abbesses . Cool: the next exhibition is planned in Paris, in November at Esther & Paul in a solo show.
To buy a painting by Faustine Badrichani , contact the galleries that represent her: Esther & Paul in Paris and The Untitled Space in New York.

YASMINE MEURISSE: the most fantastic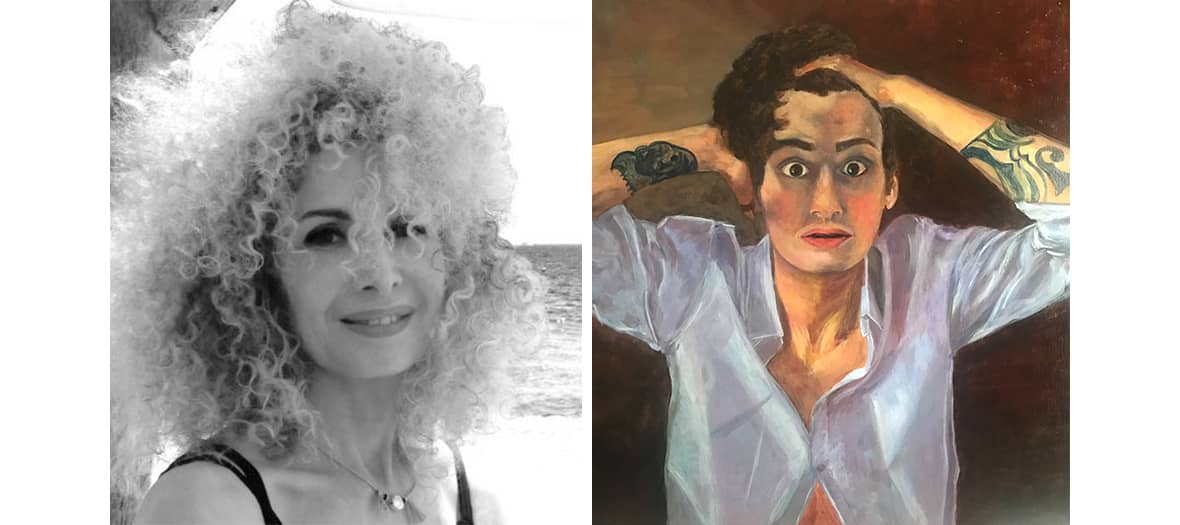 The click: only three years ago, this beauty journalist from Marie France made her favorite hobby a reality. Her children grown up, Yasmine Meurisse enrolled in evening classes and was inspired by what she does all day in the office: working on the look and the details that make beauty and distinguish a person. Without giving up her profession, this great art lover devotes herself to oil painting at home and even in her country house on weekends, which quickly became her studio . For her, everything starts with color as an emotional engine.

Why does she suck? Who hasn't dreamed of donning the costumes of their Mona Lisa or Girl with a Pearl Earring ? With Yasmine, we get a big kick out of her " in the style of " paintings. The concept ? Paint a person of your choice in famous characters from paintings by Leonardo da Vinci or Van Gogh by introducing contemporary notes, for a frankly original result.

The must ? XXL canvases to display in your living room, and why by offering yourself a nude of yourself revisited in the manner of Botticelli ? Find Yasmine's news on her page . Count €2,000 for a 90 cm x 70 cm portrait.
Also discover 10 good resolutions to adopt for the start of the school year and everything you need to do in Paris in September