At the heart of the 5th, the Flocon brothers opened mid-June their first bistronomic restaurant.  Local Parisians will surely be delighted with this this new buzzing address.
A team of ultra talented young talents jeunes talents
At the origin of this project: Josselin and Alexis, two young bros (22 and 28 ans) passionate about good eats who were dreaming of gilding the gastronomy offer on Rue Mouffetard. A winning wager !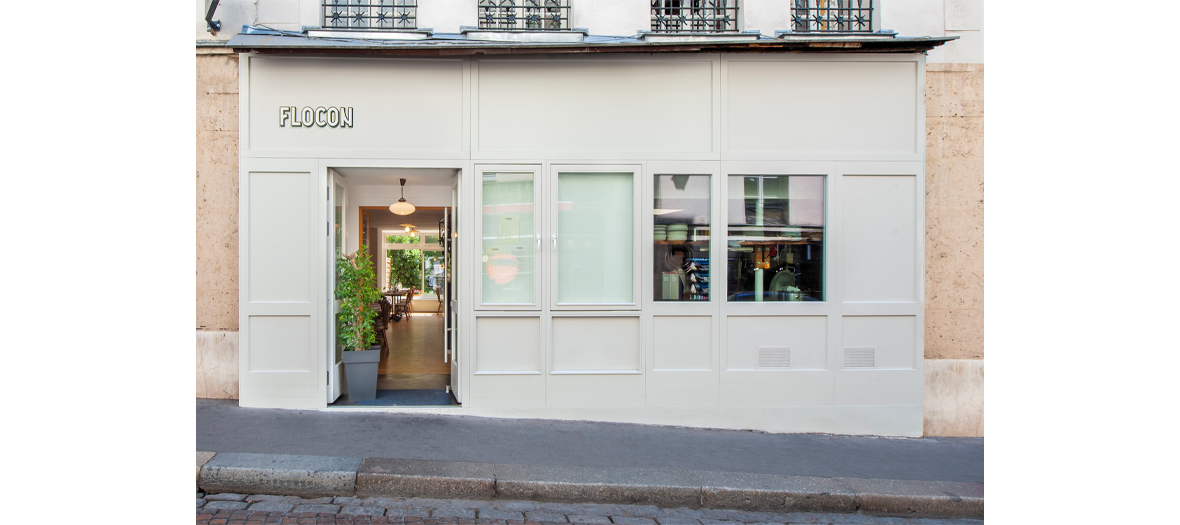 At the side of the Flocon brothers, two other promising young talents: Léa, 25 years old, formerly at Dersou and Baptiste, 28 years old, who worked as a pastry chef for Christian Constant. Seduced by the poetry of the area but not upset by the local food desert, the main obsession of the team has been to reboost the foodie capital of the 5th !
Just the kind of bistronomy we love
Flocon, is essentially a commitment: to use only French products, seasonal and ultra sourced (fish from Brittany ou or the Ile d'Oléron, lamb from the Aveyron region…), in order to enhance the classics of des a traditional cuisine with a menu that changes each week—at super cool prices.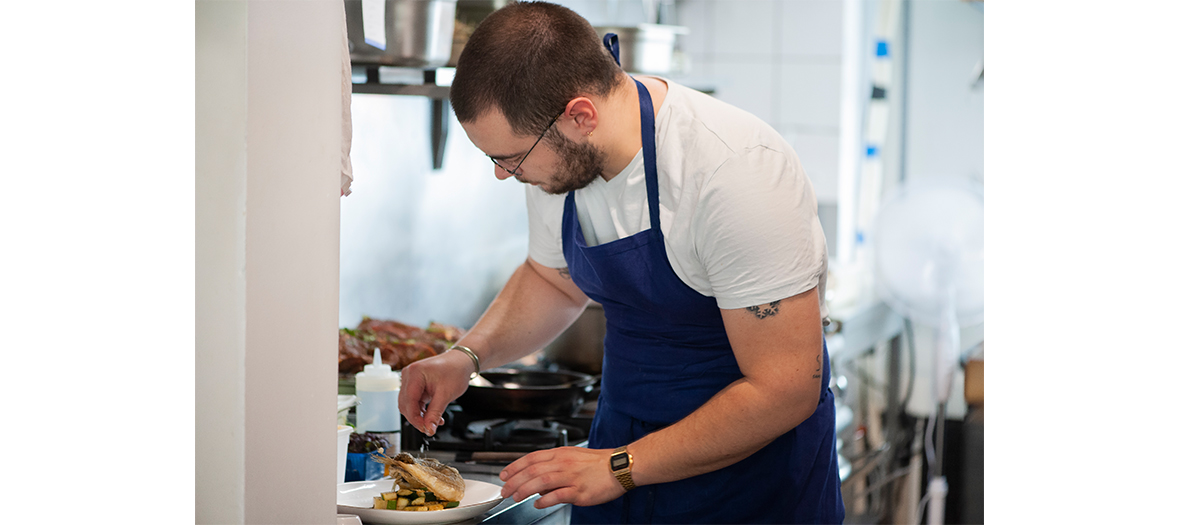 Guests will be able to enjoy and share a houmous of cauliflower (€5), brioche of saucisson from the Aveyron (€12), back of black bass, pickled leek, lardo di Colonnata, beet condiment (€20), veal with cream of carrots à served with girolles and buckwheat (€24). Yum! To be accompanied by a bottle of white wine from Alsace - Paul Kubler (€28) or a bottle of Burgundy - Vincent Girardin (€84), depending on the budget.
To finish on a high note, the star dessert of the house: a splendid vacherin red-fruit shortcake with strawberry sorbet (€8).
The added +: homemade breads with Brittany savours and the little garden at the end of the restaurant for the aromatic herbs—made in Flocon !

€19 for the lunch formula with starter + dish or dish + dessert.
Also discover The Crying Tiger the thai bistro of the 6th district and Mimosa, the mediteranean table of Jean-François Piège.