The object of desire: yummy French sausage, sourced (andouillettes from Lyon, blood sausage from Mortagne in the Perche, sausage of Strasbourg…) made noble with fab sides (crunchy fries, mashed potatoes and leeks). Or when the sausage becomes "the" new snobbism.
Its erotic potential: forget rubbery Knackis and run of the mill chipolatas. This nice restaurant in Beaubourg runs the gamut in terms of hot dogs, sausage-pancakes, blood sausage with apples. Not too greasy but very comforting, it comes with amazing house sides: coleslaw and even saeurkraut. To wash down with a nice beer (€3.50).
The most sexy: the famous Socis Redding with marinated beef and sesame seeds, arugula salad, red pickled onions rouges and marinated black radishes, chimichurri sauce (€8.5. A killer. Option B : the stunning veggie sausage with green beans, white beans and cheese.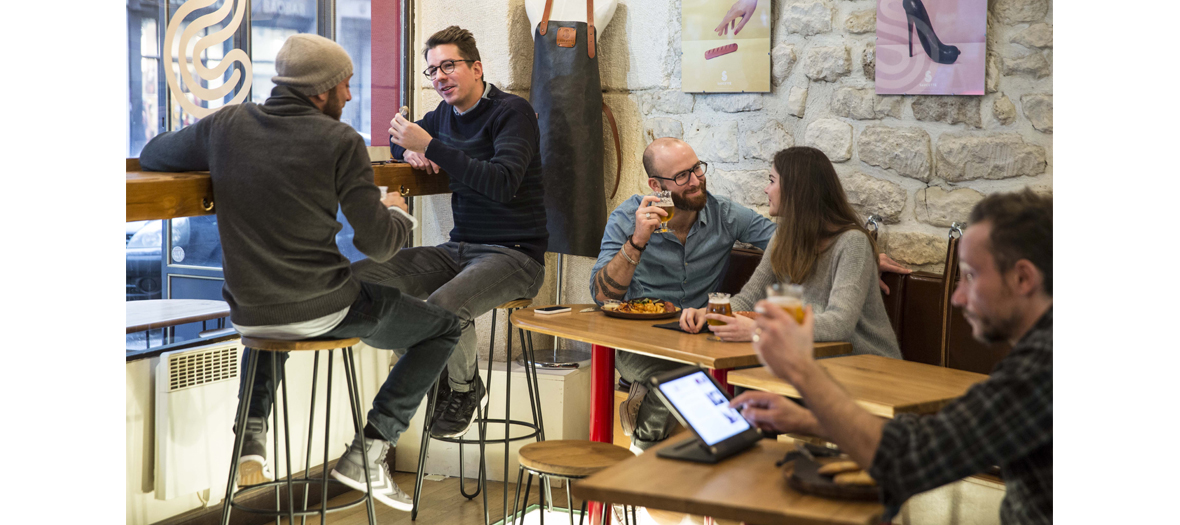 Open Tuesday to Saturday noon – 10:30pm.