We were impatiently waiting for the nice weather to reveal this secret ace where you can enjoy a food trip just like in Napoli.
The new kid on the corner in Belleville, this trendy pizzeria spreads out on a very nice terrace. It's the ideal spot to sip a Spritz and bruschetta at happy hour, before wolf down one of their white pizzas blanches, without tomato sauce in the Napolitan tradition…
Which one to choose ? The Saltimbocca (cherry tomato, mozza, arugula, parmesan, 13€), the Tartufo (cream of truffles, mozzarella, mushrooms, potatoes, 16€) and kudos for originality is awarded to the Roberto, an original square shape, with edges stuffed with mozzarella and ricotta (cherry tomatoes, mozza, basil, 16€). And it goes right on into dessert with the Nutella pizza (9€). A posto?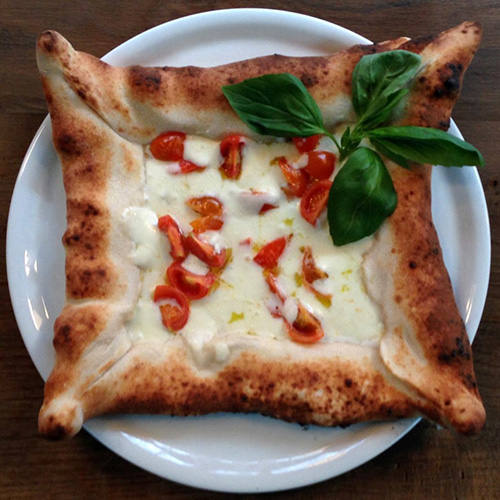 Open every day from noon to 3pm and 7pm to 11pm.