Whether you are a freelancer, an independent author or an employee with the possibility of doing so, teleworking is now emerging as THE new Parisian lifestyle. A recent study published by Society even explains that 71% of young people don't And to avoid the temptations of the improvised office at home (hello, surprise nap), all you have to do is find THE chill and inspiring spot where you can plug in your computer. , network and brainstorm between two matcha lattes. Our 5 favorite coffee shops to work all day.
The newest: The Place To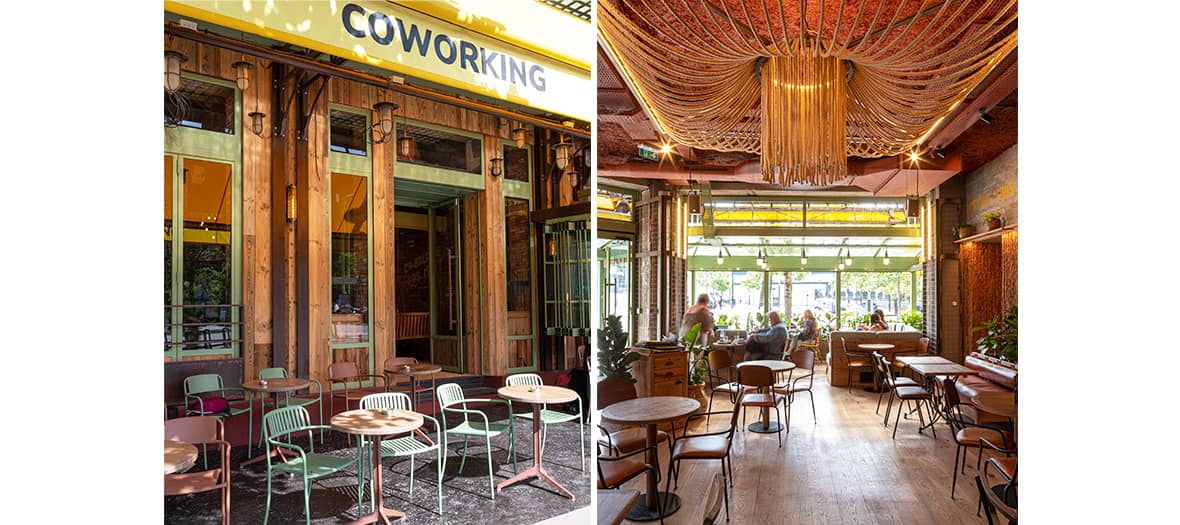 The district: Gare de l'Est.
Why we like to work there: with its terrace, its open patio facing the Gare de l'Est but laid out like a cocoon, its plants, its comfy benches, its sockets almost everywhere under the tables and its decor all in leather and wood, the brand new address of The Place To (which was already a hit near Wagram ) ticks all the cool boxes.
What we like to order: a Viennese iced coffee (€6), a chai latte (€5.20), a mocha (€6), a supercharged green smoothie (€7.20), a green cheesecake with matcha tea and strawberry caramel (€8) or a fruit salad with cranberries (€7).
The extra thing: unwind at aperitif time around tapas and good cocktails.
The Place To , 129/131 rue du faubourg Saint-Martin, Paris 10th and 47 avenue de Wagram, Paris 17th. 01 45 74 79 28. Open Monday from 8 a.m. to midnight, Tuesday to Friday from 8 a.m. to 1 a.m., Saturday from 9 a.m. and Sunday from 9 a.m. to 11 p.m.
The most club: The Shack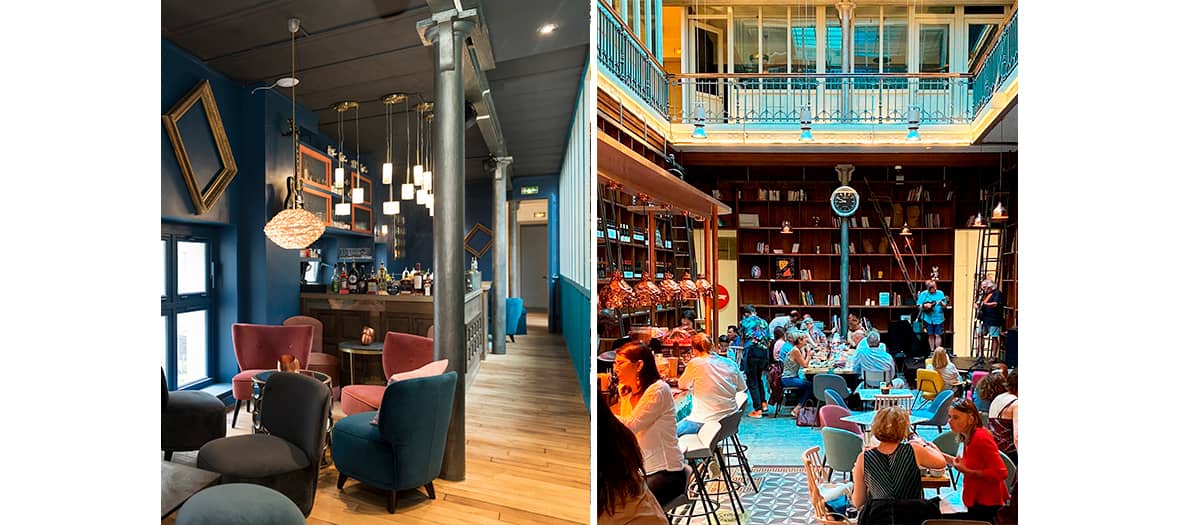 The district: Opera.
Why we like to work there: located just opposite the Auber station (convenient for those who live along the RER A ), the Shack has settled in place of the former printing works of the Calmann-Lévy editions in an incredible private mansion hidden at the end of a dead end, in a quiet area, whose iron structure is designed by Gustave Eiffel himself. More than just a coworking space, it is downright a place to live that is offered on subscription with lounges, bar and restaurant, in a studious atmosphere in the middle of a library worthy of Beauty and the Beast .
What we like to order: a homemade iced tea (€6), a squeezed orange juice (€6.50), a cappuccino (€4.90), a praline marble cake (€5.50).
The added plus: the wellness area which offers aerial yoga, floating meditation or cardio classes, but also a podcast studio, meeting rooms, a cocktail bar, concerts and inspiring talks.
The Shack , 4 impasse Sandrie, Paris 9th. 01 83 75 95 40. Open Monday to Friday from 8 a.m. to midnight. Subscription at €190 excl. VAT/month.
© Julien KNAUB / The Shack
The most design: The Floor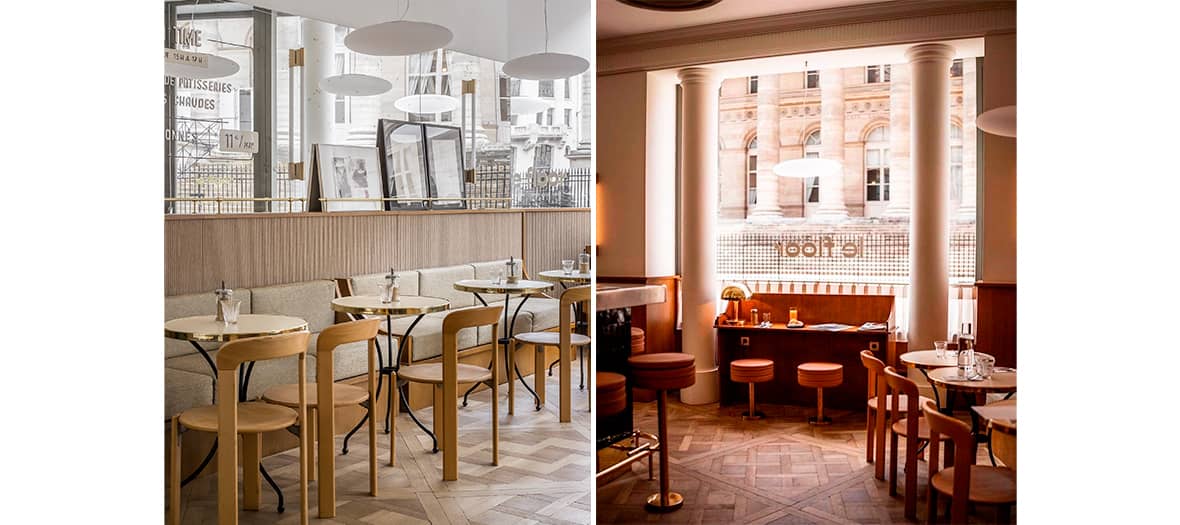 The neighborhood: Trail.
Why we like to work there: whether or not you are a member of the luxury coworking The Bureau, you feel good in its coffee shop version open to all: a real cocoon of beige softness with beautiful graphic lines, decorated with vintage furniture selected by The Socialite Family.
What we like to order: from morning to evening, we serve these English delights with hot drinks, pastries, sandwiches, salads or sorbets.
The added bonus: the homemade dishes made on the spot, perfect for a lunch date. The menu changes every week: delicious salads, gravlax salmon… and a brunch on Saturday (€29).
The Floor , 42 rue Notre-Dame des Victoires, Paris 2nd. Open Monday to Friday from 8 a.m. to 11 p.m. Until 9 p.m. on Monday.
The most family-friendly: ONI Coffee Shop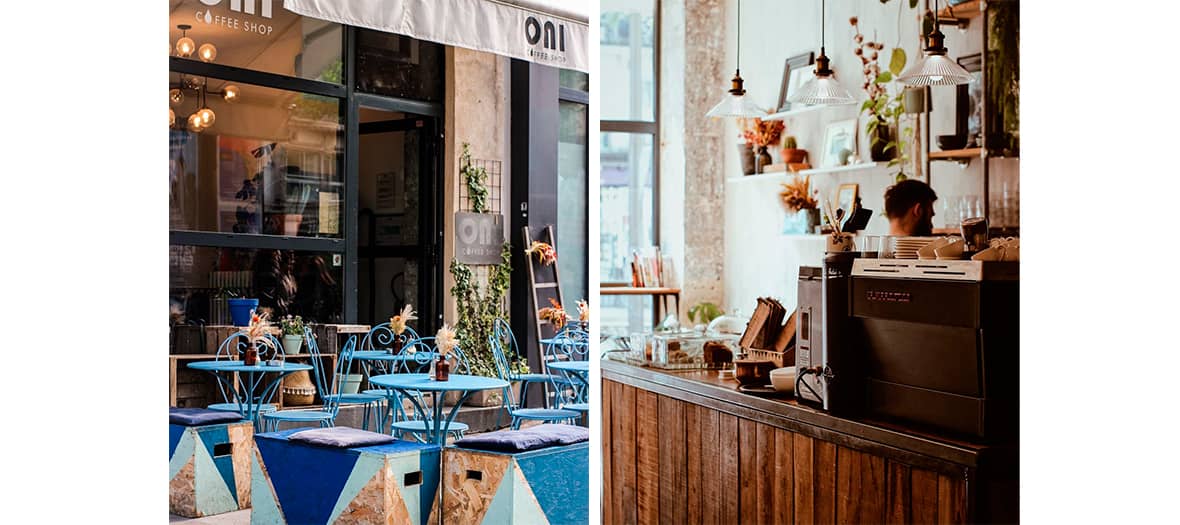 The district: Republic.
Why we like to work there: in a cozy space with a terrace in the sun and pretty bric-a-brac chic decor, ONI offers a beautiful space conducive to concentration with soft music and tables that even allow meetings in small groups (6-7 people), with plenty of outlets and an optimal internet connection.
What we like to order: the ultimate 100% homemade coffee shop , namely brunch -style dishes (avocado focaccia toast, salmon, poached egg, vegetable charcoal bun, €10), cold-pressed juices ( €5.50), brioches and pastries at the counter (between €2 and €4) and homemade granola (€6.50).
The added plus: the raised terrace above the boulevard, where it's good to work in the sun.
ONI Coffee Shop , 10 boulevard Saint-Martin, Paris 10th. 01 42 80 23 10. Open Tuesday to Friday from 9 a.m. to 7 p.m., from 10 a.m. on Saturdays and Sundays.
The most "like at a hotel": 25hours Terminus Nord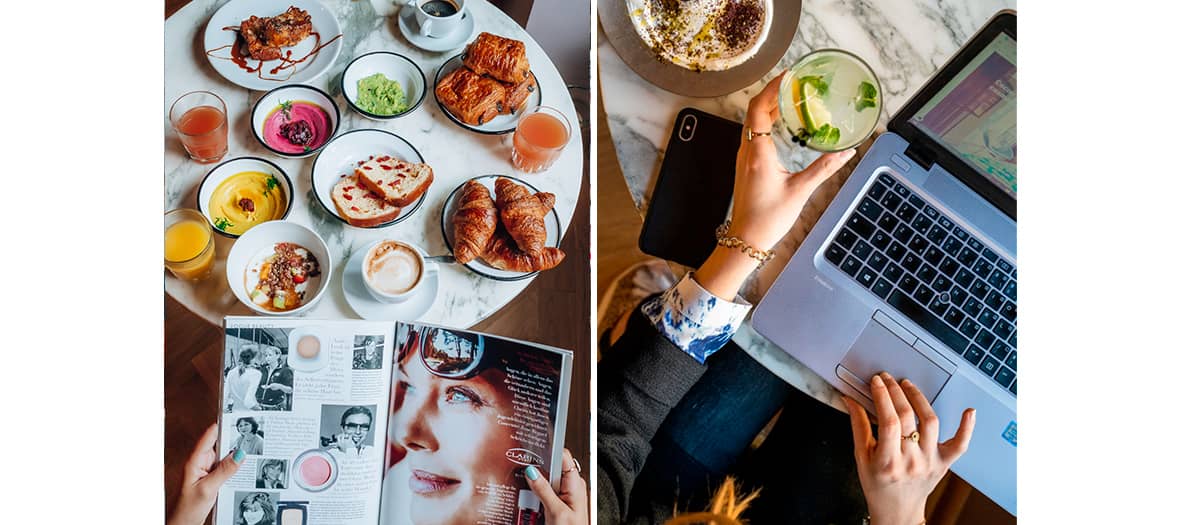 The district: Gare du Nord.
Why we like working there: the ultra-urban chain 25 Hours systematically installs its hotels in neighborhoods in full swing. In Paris, 25hours has settled down at Terminus Nord , just opposite the train station. On the first floor now extends a space designed to work for free, in peace, in a cheerfully colored decor.
What we like to order: the Coworking menu (€9) with a juice, a pastry, a piece of fruit and a hot drink or a gourmet bowl, Greek yogurt with seasonal fruit and maple syrup.
The added plus: the meeting rooms made available to organize conf' calls in complete privacy, which can be booked in advance so as not to be taken to class at the last minute.
25hours Hotel , 12 boulevard de Denain, Paris 10th. 01 42 80 82 05. Open every day from 7 a.m. to 10 p.m.
Also discover How to set up an inspiring office at home and La main noire, the new coffee shop just like in Melbourne