Where to have dinner with our date? A tough question. Concretely, you need a stylish discreet place, an intimate yet relaxed ambiance, a bill that is easy to pay and accessorily a meal with a let's come back taste. Bingo, Terra ticks all the boxes of the perfect address for a hot date.
A tropical hot house in the Marais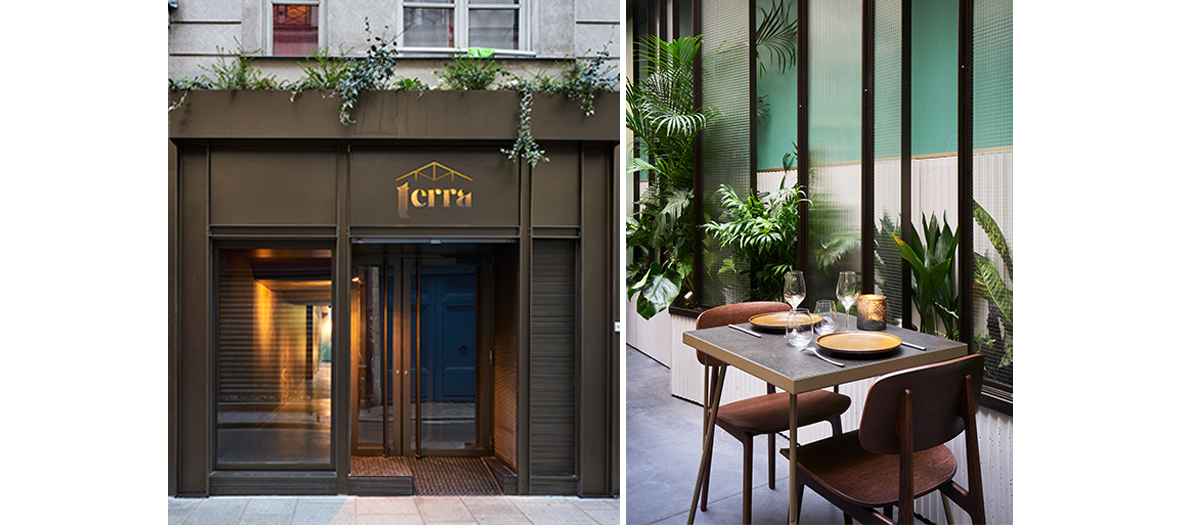 ©David Foessel

You said hot? An oasis at the end of  mysterious corridor, such is the effect produce by this impressive dining room with the allure of a tropical hot house designed by Atelier JMC : a gigantic glass house, walls with vegetal motifs, lush plants, wood furniture, open kitchen.
Would you like to share?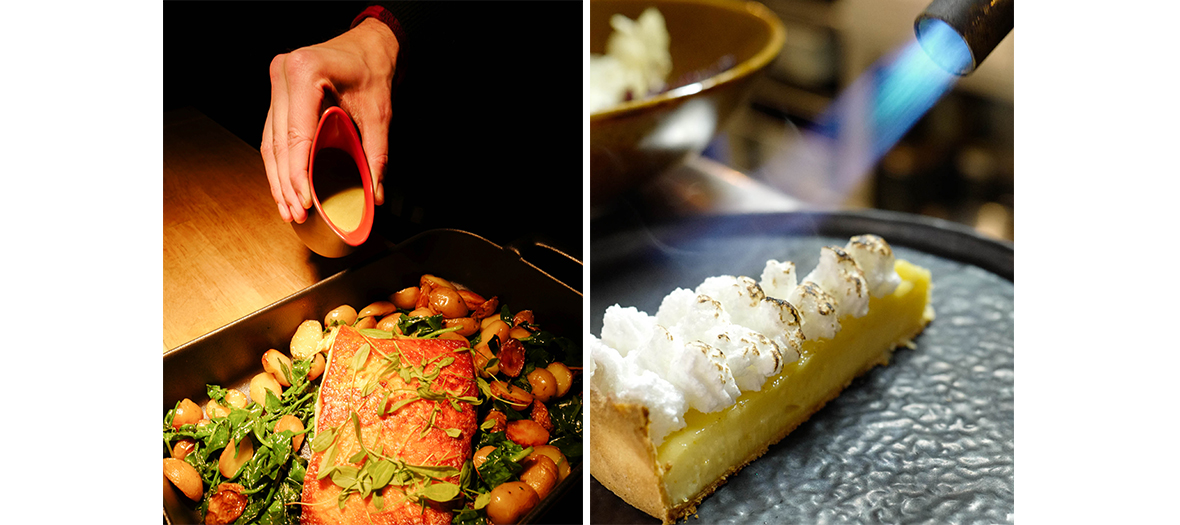 ©Hemblem Community Management

Nibbling from the same place creates contacts. And the good news is that it's precisely the idea of this menu with dishes to share that changes every month, put together with talented chef Jean His (ex Grande Maison in Bordeaux).
At the moment: a superb sole meunière, vegetables, white butter with nori (€87 for two persons), tagliatelle with salmon, kale cabbage, pickles (€54 for 2 persons) an an amazing pithiviers crust of pigeon and foie gras (€62 for 2 persons).
For the starter, everybody is on their own: coddled egg with black truffle, celery, chicken broth (€15), stuffed artichoke,pine nuts, curcuma emulsion (€14). Same thing for the dessert with a dacquoise of coconut, pineapple, espuma Pina Colada (€9) or the crunch chocolate tube stuffed with ginger and kumquat marmalade (€10).
And for a relaxed atmosphere, you can count on the natural wines selected by Robin Stucki, co-founder, but also at the helm of the wine bar  Chez Nous (6th). For the rest, the ball is in your court.
A buddy-buddy table
A large table of 18 persons is hidden behind the wall of bottles that functions like a screenit office. To be booked to father your friends.
Also check out the maritime brasserie of Cyril Lignac et Baba, the evening bar in the Marais.