Zoom on the brand new terrace next to the train station bistro of Eric Frechon that is constantly filled since its opening. We were eagerly waiting to be able to sit out there, on the super chic tables looking onto a completely pedestrian inner street that has been vegetalized for the occasion. It's the small haven of peace we dreamed of in the middle of the Saint Laz' frenzy.
On the table: all the house must-haves of the three-star chef: the best sausage and mashed potatoes of Paris (21€), muscles and French fries such as you have never tasted (19€), red mullet with aïoli, crêpes (33€). For a French style aperitivo spirit or a twig dinner, we suggest you share a few starters like tapas: white asparagus sprinkled with nuts and  a fresh herb mayo (22€), beet and smoked burrata (13€), egg mimosa with tuna and black truffle (12€), squid sautéed with garlic and Espelette pimento (15€)… to be washed down with a nice glass of Chablis (9€).
Its heart asset: a really cool gourmet venue, accessible ultra-easily though the train station and the RER for the inhabitants of Nanterre, Versailles, Bougival, Asnières, Chaville… And you don't have to worry if you drank more than 2 glasses: you're going home on the train !
To be noted: the terrace is deliciously heated so you can stay outside even when the temperatures drop suddenly.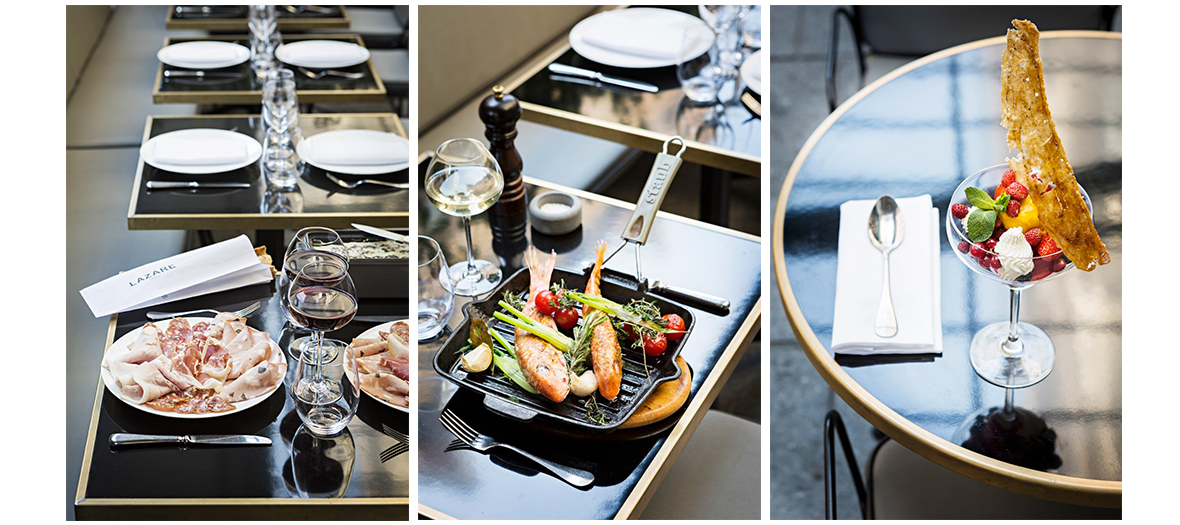 Open every day from 8am to 11pm. Possibility of reserving on the terrace.
Also discover Zebra, the new terrace in the 16th.
© Yann Deret