To entirely automated processes, they prefer manual work, result of a traditional know-how of yesteryear. These Parisian crafts persons, whether they are old timers or part of the young reconverted generation, Nathalie Zaouati knows them well. Her blog, The Parisienne, which she has managed for 10 years now, enabled her to created ties with these men and women who often work behind-the-scenes.
Her book, Dis, Paris, qu'est-ce que tu fabriques? recently published by Editions Rue de L'échiquier puts the spotlight on 70 personalities met while strolling through different districts, punctuated with anecdotes and gourmet pit stops. We asked Nathalie to pinpoint those that impressed her the most.
Real made in Paris mozzarella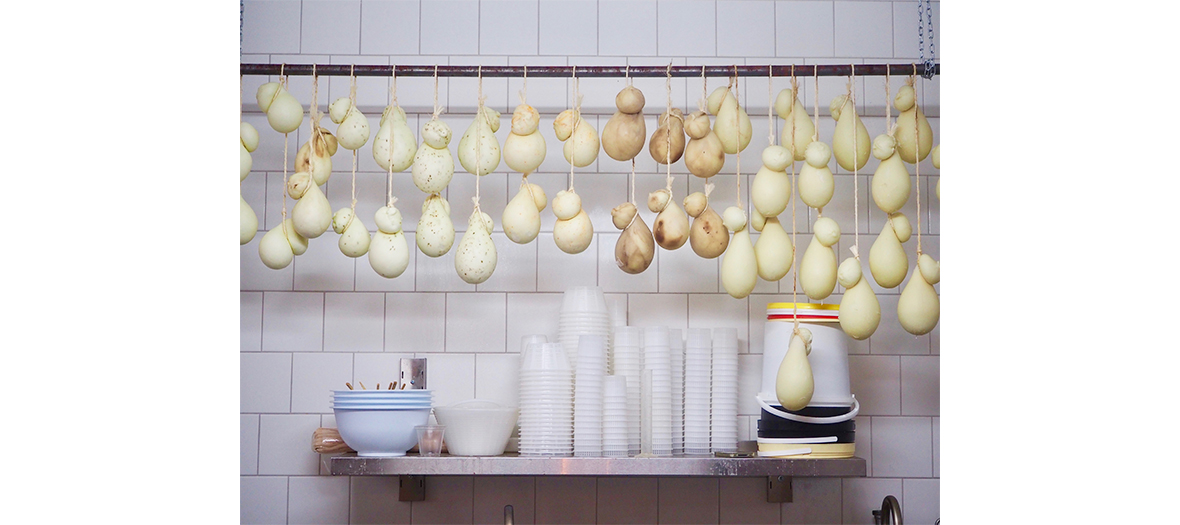 Through the bay window, early in the morning, one sees Julien and his right arm Franco in full action. These two or Italian origin make mozzarella I keeping with tradition. Nanina, is the very best Neapolitan mozzarella—to be tasted live, or to go. It's even possible to have lunch on the spot.
The plus? Julien and Franco also organize initiation workshops for those who wish to be hands on!
Nanina, Mon.-Thu. 10am-3pm, 5pm-8:pm—Fri.Sat. 10am-3pm, 5pm-10pm
24 bis Rue Basfroi, 75011 Paris
An amazing piñata maker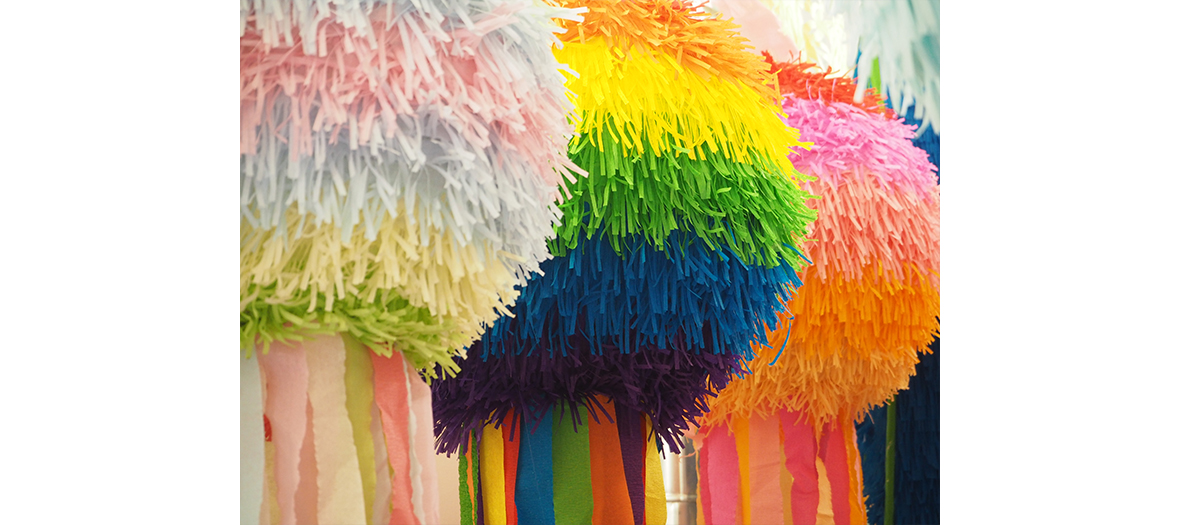 Elena Farah is an outstanding woman. I met her during "Colette carnival" in 2012 inside the Tuileries. Since, we have become friends. At La Piñata, you are welcomed by dozens of piñatas!
For your kids' birthdays, a bachelorette party, or simply reverting to childhood for one evening, she has all the piñatas you might want: joyful, in every shape and size, to be filled up without moderation with totally regressive cute gifts.
La Pinata, Tue.-Sat. 11am-7pm — Sun. 3pm-7pm
25 rue des Vinaigriers, 75010 Paris
The last mattress maker in  France is hidden in Paris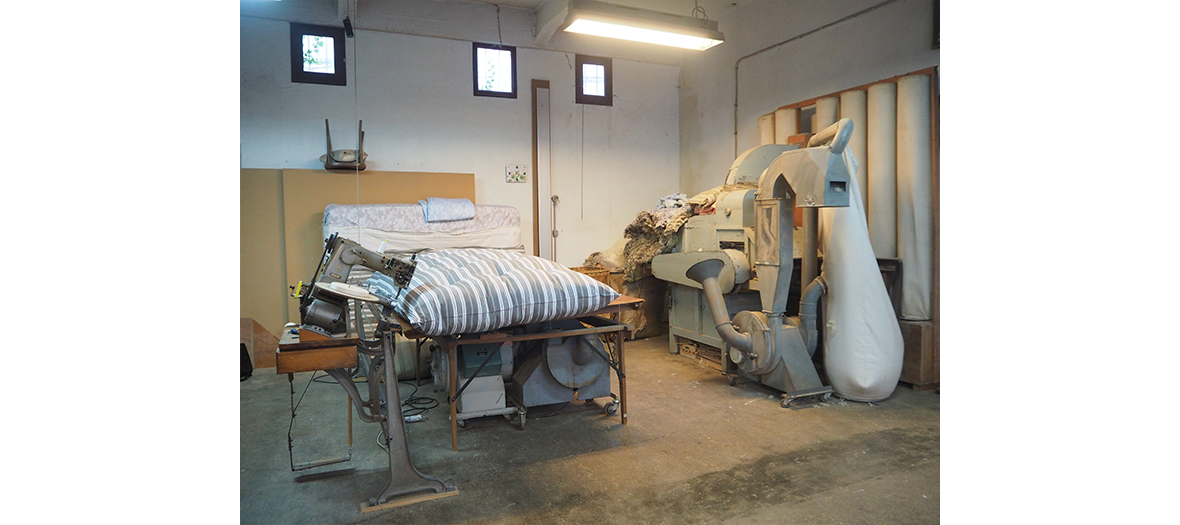 Who could have believed mattresses were still made in Paris? Monsieur Le Briand from the Le Briand Establishments, who learned the trade as he went along, knows everything about the story of mattress makers.
He is available by appointment, during open door venues and during European Heritage Days. But, if you are in the area, try to pop in and he will surely convert you to the happiness of sleeping on a 100% handmade mattress.
Etablissements Le Briand, Mon-Fri. 7:30am-noon 1pm-6pm
5 Cité de l'Ameublement, 75011 Paris
Very stylish workshops to make your own furniture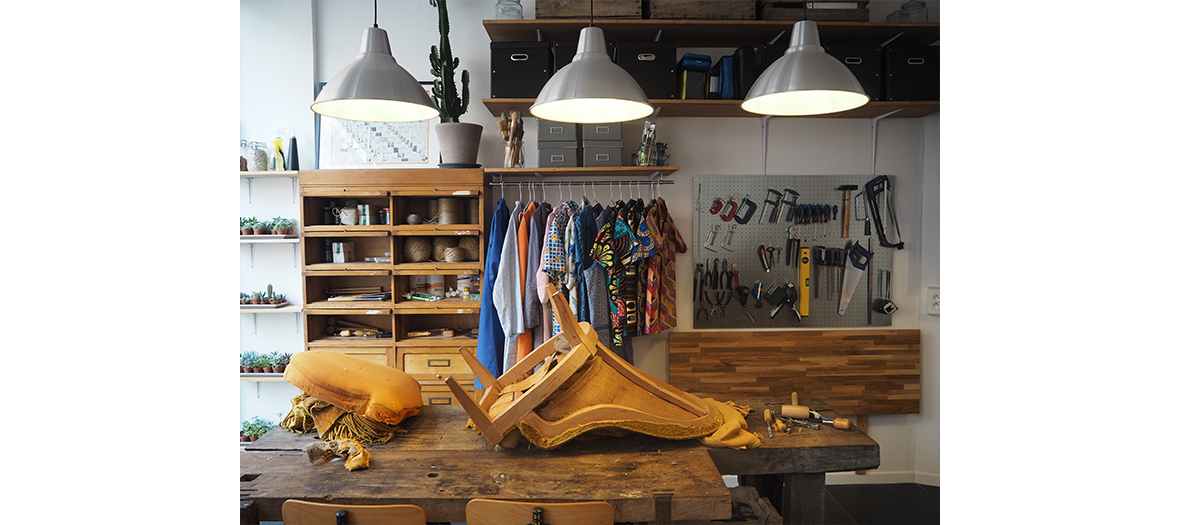 Laura trained as an upholsterer, but at La Boudeuse, she does a lot more than her basic trade. She organizes workshops during which it's possible to create your own lamp, a shelf or a un terrarium. You depart with what you did with your own hands, but also the unique sensation to have created your own object all by yourself.
Being able to say "I'm the one who did it" has no price! And by the way, did you know she was a pouter? Answer in the guide of course!
La Boudeuse, Tue.-Sat. 11am-7:30pm
38 Rue du Poteau, 75018 Paris
The temple of stainglass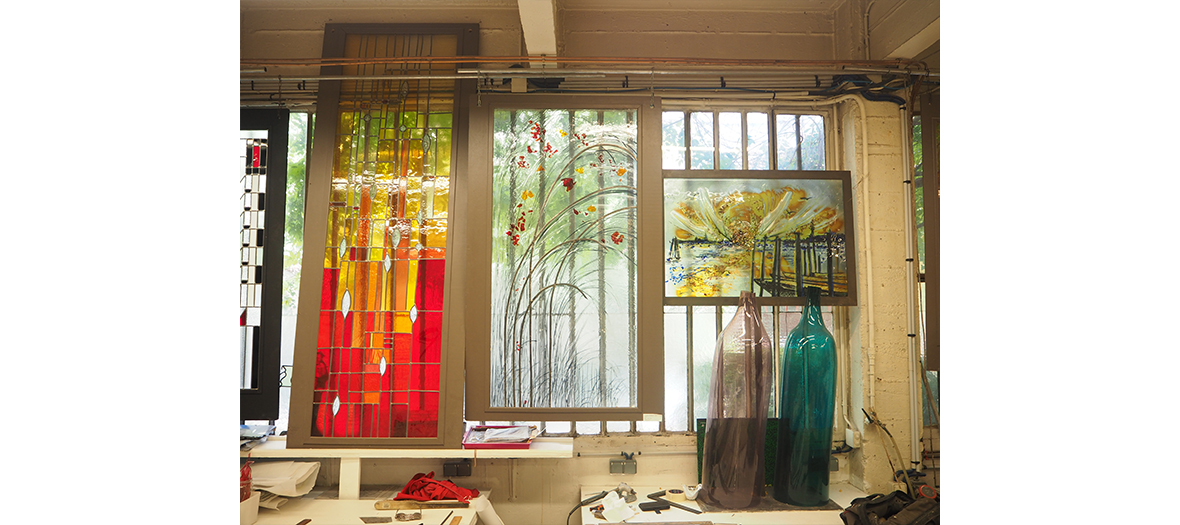 La Maison du Vitrail is on the outskirts of the 14th arrondissement in a pretty paved courtyard surrounded by old industrial buildings. This is where Emmanuelle Andrieux hosts his clients, exchanges with them to understand their whimsies and expectations—offering them creations 100% adapted to their aspirations. A boutique is next to the workshop featuring a wide array of decoration objects.
La Maison du Vitrail, Tue.-Sat. 9am-noon, 1pm-6pm
69 Rue Desnouettes, 75015 Paris
Dis, Paris, qu'est-ce que tu fabriques? by Nathalie Zaouati, Editions Rue de L'échiquier, €19.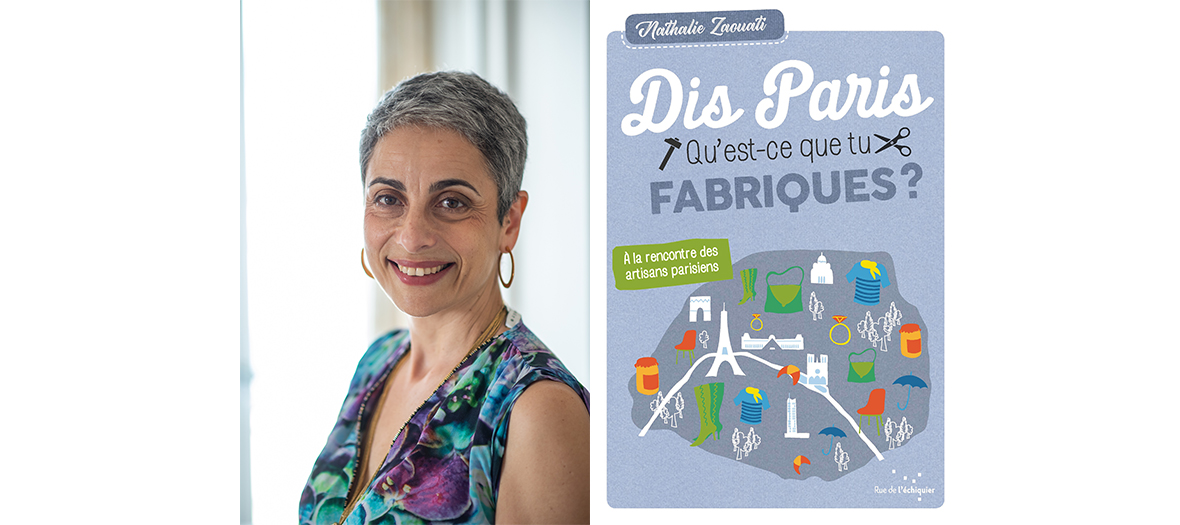 Also check out the crafts label Datcha and a boutique of Portuguese craftsmanship.