We no longer need to introduce the Café Suédois , the most exquisite secret in Paris, to devour cinnamon rolls and smørrebrøds with a good coffee on the sunny terrace of the Institut Suédois rue Payenne, in the Marais...
breaking news! The Swedish café has just moved to Varenne, in the very chic 7th arrondissement, nestled directly opposite the splendid Sainte-Clotilde basilica in the heart of an address that is no longer lagom , hygge with Swedish sauce.
A veritable cultural center in itself, the café appears as the partner of super cool exhibitions with the Robert de Sorbon Foundation just opposite, with the headline this season: " Alep, a journey to the heart of 5,000 years of 'story '.
The prettiest sunny terrace in Paris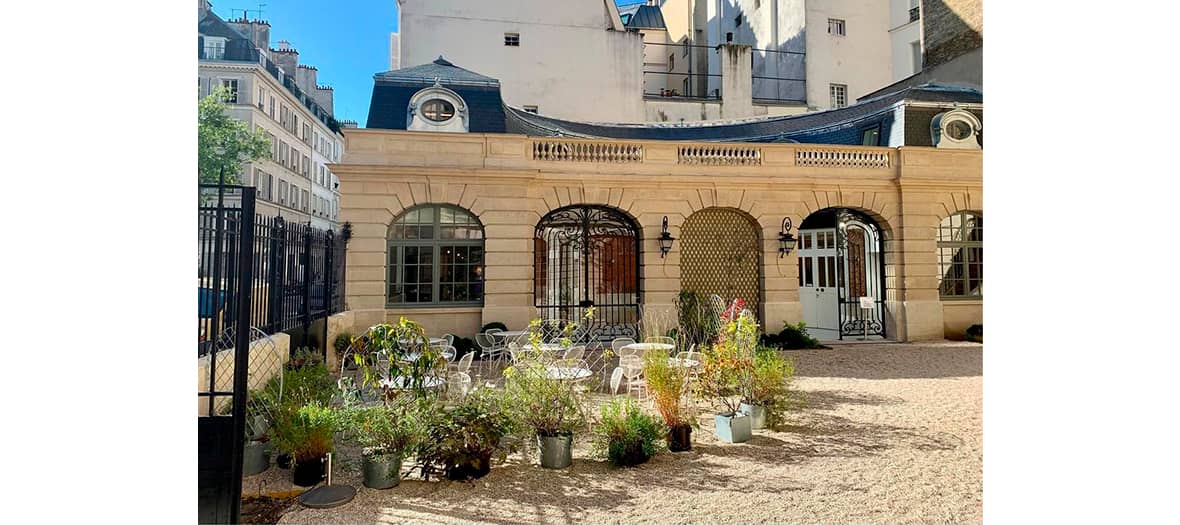 From the right bank to the left bank, the café keeps the same vibes. After the extraordinary patio of the Hôtel de Marles , we are now settled in the heart of the Hôtel de Vogüé which houses the Sorbon foundation where the French civilization courses of the Sorbonne are held, with a breathtaking view of the basilica. , please.
The place is absolutely fantastic for sunbathing, even in winter. Depending on the mood, we settle into the studious atmosphere of the veranda where the students settle down to work, curled up in the soft armchairs. Unless you prefer to sunbathe in the garden with its poetic white wrought iron tables in the Belle Epoque spirit .
The organic Scandinavian coffee shop that has it all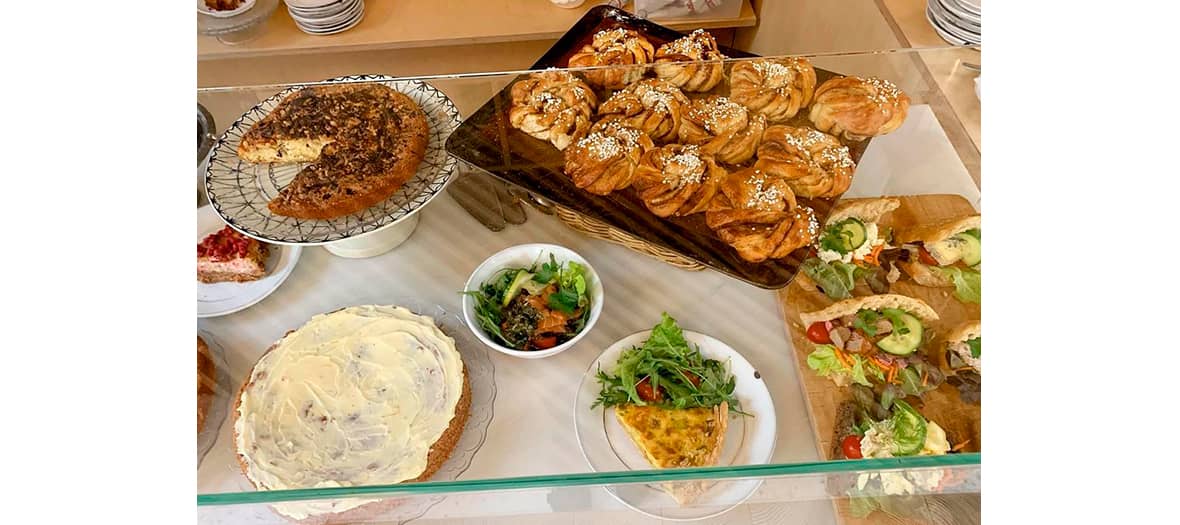 Often copied in Paris, but never equalled. The counter filled with best-sellers from the Café Suédois has not changed its winning recipe: low prices and fresh homemade daily cooking made with organic products, served by an army of blond students in sailor tops and Birkenstocks.
All you have to do is choose among the star dishes: potato-leek soup of the day (€6.50), a slice of courgette-feta savory tart (€6.50), a marinated salmon smørrebrød (€5.50) , a crumble or a tart with red fruits and whipped cream (€5). Special mention to the iconic cinnamon roll brioches (€3.50). Only downside: victims of their success, it is better to go early to catch some.
The must: the super desirable crockery with the ceramic plates expressly designed for coffee by Kinna Björklund , a friend of the owner, and the cups signed by the Swedish designer Filippa K to treat yourself to urgently.
The Swedish Café , 20 rue de Martignac, Paris 7th. Open Monday to Saturday, noon to 6 p.m. 01 87 03 96 90.
Also discover: Where to have delicious donuts? and how to find a stylish electric bike at low prices?