After green tea and white tea, we have found for you the buzzing healthy drink: rooibos. Straight from Cape Town where it is the most popular upscale drink of the moment. Cool, a far cry from dull traditional herbal infusions, this tea plays the yummy style card with « Christmas cake » savors.
What's the rooibos story? It's a red bush discovered during the 1700s in South Africa by an English botanist. Its high-added value? This ultra vitamin red tea comprises to theine nor caffeine, so you can sip it all day long and even at night.
CAPE AND CAPE has designed with Lawrence Lemaoana, a Xmas box that will look terrific under the Xmas tree.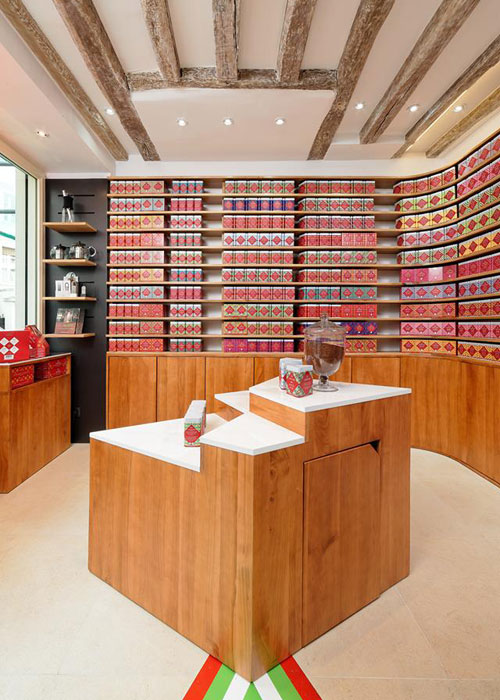 Imagine a bright red box with ultra stylish African motifs, « Christmas Firework », chic and spicy cocooning that will enable you to relax after your meal in ultra gourmet mode ! + a « Ici Kibuyé » tea box, with intense black tea that is soft when you actually sip + ultra design Kinto tea ball to infuse your own tea without feeling like a Granny!
Art collection Coffret – Limited Xmas edition 45,50 €
Also discover the new detox snobbisms.