You got the message for sure, detox is the new marching order of the season: juice cures, super foods to eat in order to be in shape and stay thin. A series of new healthy emerging phenomenon. So here is a short listing of trends to follow in order to feel on top of the world.
The vegan snacks of Thierry Marx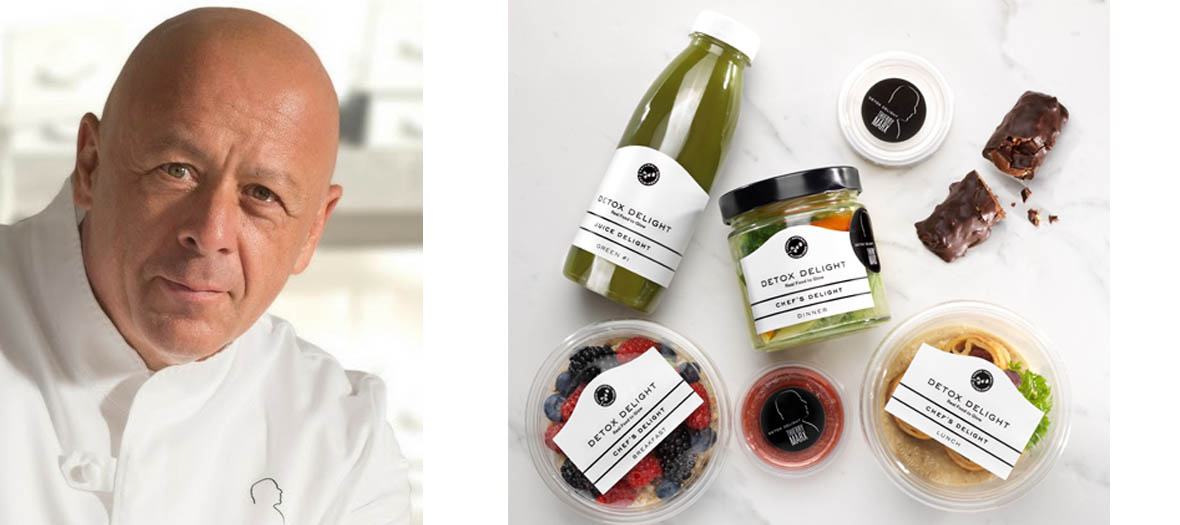 If juices "in rabbit food spirit" are not your thing, be aware that Thierry Marx has put his nose in the detox pot. And it's really tops!
The two-star chef, who is very careful when it comes to his silhouette and health, has concocted a super delicious capsule of ultra diet, vegan and hypocaloric snacks. You could even enjoy them without being on a diet…
On the programme: spring roll to dip in a sesame sauce, the breakfast bowl with tapioca, coconut milk and mango, couscous of celery and dried fruit, corn fritters with multicoloured veggies, wraps type, salad of veggie vermicelli with coconut oil and lots of other delights… Yum !
Two options: go right ahead and order a 3-day cure delivered in a pack at home to lose 2 kilos finger in the nose. The other top option: switch your lunch sandwich for a salad or a single dish to be ordered on deliveroo or in a picked up in a Pure Delight bar.
All the info on www.pure-delight.fr
Irresistible healthy junk food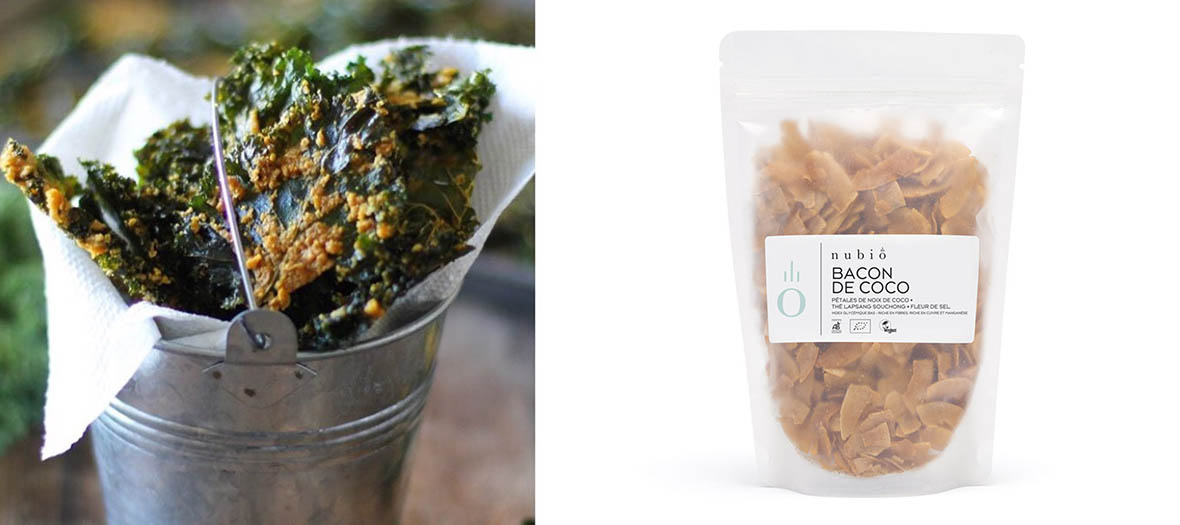 In the mood for chips and other no-nos of the diet religion? We have good news, this is exactly what the prophet gurus of detox, led by Gwyneth Paltrow, are offering. This is not a joke: but a calorie-enjoyment-fiber delight to bite into without moderation.
Kale chips. Deliciously crunchy and spicy, it's the great passion of twigs who wolf them down in front of their favourite series... A far cry from your run-of-the mill potato chip : oven-baked green cabbage. To be picked up at Wild and the Moon or Happy Crulture. All the info on www.happycrulture.com
Le Bacon de Coco. This 100% vegan mini-calorie alternative to fatty cocktail crackers, signed Nubio, is made with coconut petals infused with Lapsang Souchong tea­—which gives them a smoked aroma! A real killer. 8,50€ sur www.nubio.fr
Try a cure of vegetable juices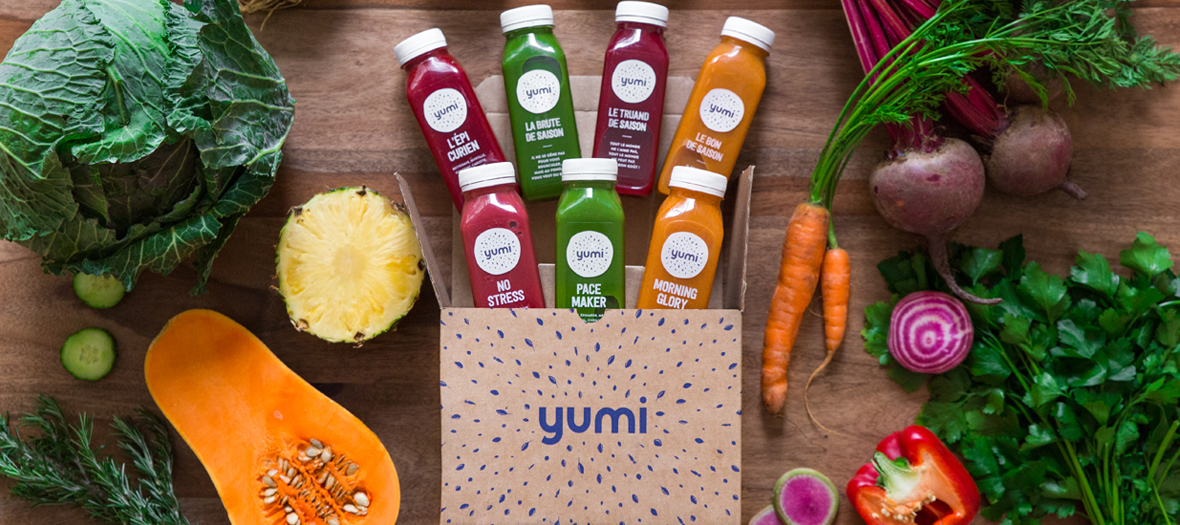 Fruit is good, veggies even better! Poor in sugar, filled with vitamins, to give a new balance to our body—except that aside a few grated carrots at lunch or a salad of 3 green beans, you will need a little more!
Such is the analysis of the Parisian label, Yum, that bottles kilos of veggies to ensure your healthy well-being. Forget the diktat cure involving complicated juices which are impossible socially, the gang of friends at the origin of this project suggest one carton per week comprising 7 freshly squeezed vegetable juices easy to sip! To be enjoyed at breakfast to recover from a hangover, before your lunch time sandwich, or as a happy hour snack. Good job!
Fill up your box on line (€39) with frankly delicious potions such as Green Tonic for tough mornings (Spinach – Cucumber –Granny Apple – Romaine – Celery – Green melon – Lemon – Mint – Ginger – yellow kiwi) or the hot ticket of the season, purely delicious. (Pumpkin – Carrot – Pineapple – Lemon – Pimento from Cayenne)
They deliver. Go for it.
All the information www.yumi.fr