Heads up for Parisiennes on the lookout for a gourmet hideaway in the 9th … The Do It Team has found for you what is probably the most "charming" tea salon of summer, the divine small annex of the Musée de la Vie Romantique that carries its name well: « A tea in the garden»…
Come enjoy a yummy poetic parenthesis in this rose haven, far from the urban jungle that could lead you to a burn-out. Imagine a small bucolic brainy-glam' enclave where Georges Sand was already flirting with Alfred de Musset…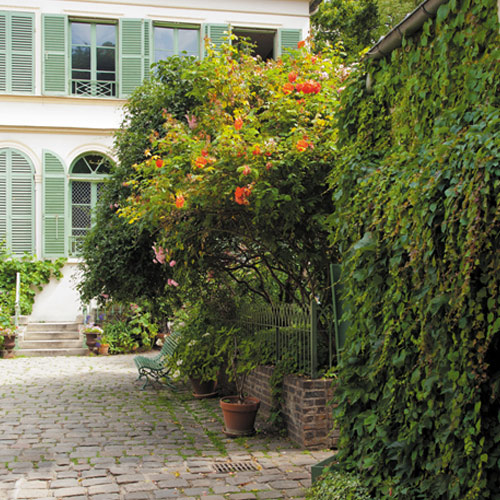 Because South Pigalle did not wait for hipsters to be considered a trendy area! Take a seat in this ultra-peaceful green corner of  paradise for a light nibble…
We adore: the small price formulas with high added value. Lunch formula with a salty tart+ salad, dessert and  drink for 14,90€, a real steal?
The must? The gourmet pause at 5,50€: a teatime snack with a little sweet treat, a delicious lemonade or a warm drink.
To be noted: the ideal formula for a culture luncheon or tea on the weekend!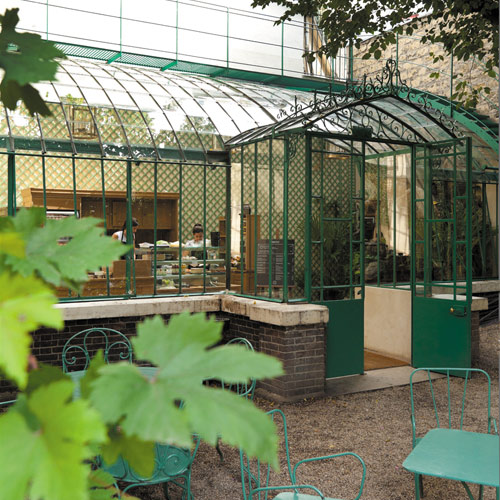 Our super hot tip! For Mother's Day, the 25 first DO IT Girls (who come on behalf of DO IT IN PARIS) will be treated to an adorable snack with their Mommy (or a friend), a great idea to come chat and work on your tan around a very delicious financier cake.
Tip-top: the access is not just reserved for the museum visitors. However, we highly recommend that you take the time to discover this cultural Eden, retracing the life of our darling Parisienne writer Georges Sand (yes, yes, she was a girl) who put the most Romantic men with a big R at her feet (Musset and Chopin were wild about her…). An it girl before the times.
Open Tuesday to Sunday from 10am to 6pm