It's the most well-kept fashion secret right near rue de Bretagne.
A wildly parisienne side-street has morphed into the private garden of a terrific boutique hotel for the greatest pleasure of Marais hipsters on the lookout for a cool happy hour while nibble a pizza or fois gras.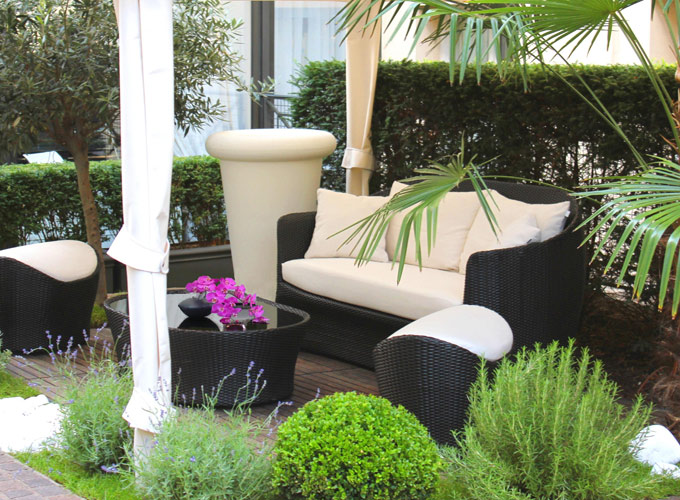 This snazzy patio is the new hot address of the moment in the Marais, far from traffic noises and the maddening crowds. So just come sit under a parasol or a palm tree and sip a few bubbles settled in a Marais-beach armchair! A Moet Ice Imperial bar has taken over the cobblestones of the courtyard all summer long in order to treat twigs to pools, their favorite drinks! Holidays before the holidays!