With its yellow saffron facade, this Vietnamese cantina is easily spotted. Inside the story is all red-- ceiling and banquettes--they also have an open kitchen.
And on the plates? Here again, color is the name of the game, featuring traditional dishes. Shrimp dumpling (1€), spring roll (3,70€), chicken soup (9€), caramelized meat balls (9,50€) served with plain rice (3€) or sautéed vegetables (4€).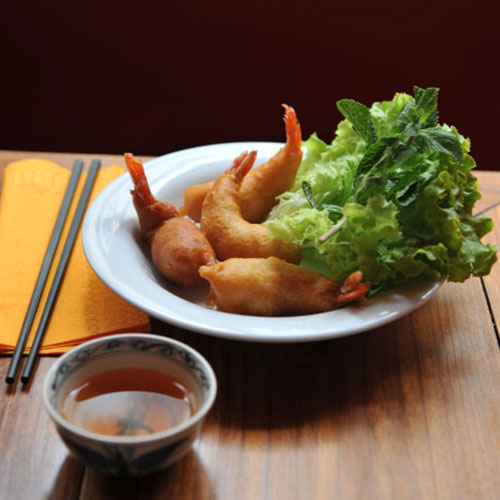 Recommended for a healthy dinner, the bo bun (rice noodles , veggies, sautéed beef, peanuts) with or without spring rolls (starting at 10€) and big salads (chicken with lemongrass, curry, ginger…).
Better show up early because the place is hopping. And bring cash, the house does not take credit cards!
Open every day from noon to 2h30 and from 7pm to 10h30pm. No reservations.
Also discover Tonton Yün, a chinese restaurant on Rue Hauteville.