The best trendy ally for foodie twigs who are on a« Spring diet» ? Ceviche, of course, the starlet of Spring plates.
What's the story? The most hip dish of the moment straight from South America, halfway between raw tartare and carpaccio, in short: the « must-eat of all the it-girls.
So it's not surprising if we give you a rendezvous at the Cevicheria, an adorable ultra hip restaurant in Montorgueil darling and light with a trendy café decor.
Here they serve all sorts of incredible ceviche with fish, meats and raw: scallops and citrus fruit, beef with olives and onions, sea bass twisted with avocado and green lemon… The must ? Sweet ceviche, like a couture fruit salad.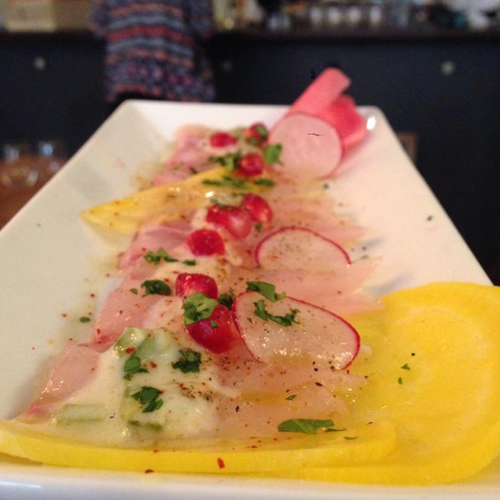 Count 8 to 12 euros for a plate of ceviche.
Open Tuesday to Saturday for lunch and dinner.