Once again the racetrack is the favourite socialite venue of Parisiennes. The latest snobbism this spring? Infiltrate the horseracing universe by attending the trendy evenings of the Vincennes Hippodrome de Paris and betting on a winning yearling.
We had already mentioned its deliciously trendy and socialite afterworks. Even more cool than the indoor aperitifs from the panoramic grandstands, the "Vendredis Guinguette" (every Friday until the 28th of June) are delocalizing, in keeping with balmy weather, all along the track with wooden huts, lanterns and refreshment stand.
How to go about it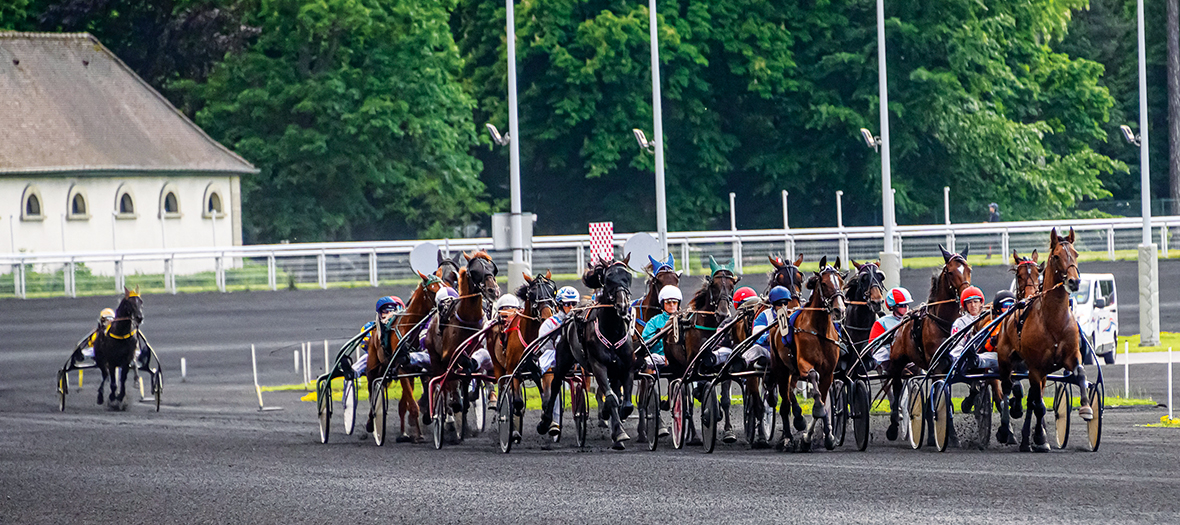 Show up with your friends. Start off by figuring out how to bet—following the advice of a few  pros, delighted to share their tips with pretty Parisiennes. Grab the arm of a staff member, dressed all in green, walking around with a machine. Bet on a fluke, but with self-assurance.
Then, just follow the races at sunset from a little table, feet in the grass, while sharing a slab of charcuteries of cheese (€15) with the gang and a fresh magnum bottle of rosé (€42). Now is the time to share the table with the charming neighbours..!
Each Friday from 6:30pm to 10:30pm, until the 28th of June 2019. Download invitations on www.vincennes-hippodrome.com. Access: metro line 1 – Château de Vincennes
(Free shuttle for the hippodrome every 15 minutes).
© JCGUILLOUX
Also discover a very private evening at Mademoiselle Mouche on the 4th of June and the chill aperitif we dream of going to.