Thursday 7pm, in one of the most upscale districts of Paris. While  tourists are Instagramming the nearby Louvre Pyramide without suspecting anything, Le Squat is hosting its first visitors.
Discreetly perched on the 7th floor of the super chic Normandy Hotel, this highly clandestine bar with tattooed walls has taken over the presidential suite of the establishment before its renewal planned in June 2019.
Meanwhile, you will be made to feel right at home. An ideal occasion to sip a Moscow Mule, a Gin Tonic (€10 each) or a glass of champagne  (€12), nestled in a vintage armchair that survived the past. An incredible shock of cultures, without even mentioning the Djs, that shake up the troops with stylish beats until midnight. A sudden hunger pang during the evening? The slab of charcuterie (€12) or the family-style club sandwich will hit the spot (€8).
Keep it in mind for your next date. We cannot guarantee that it will be in the pocket, but one thing is for sure—he will remember you.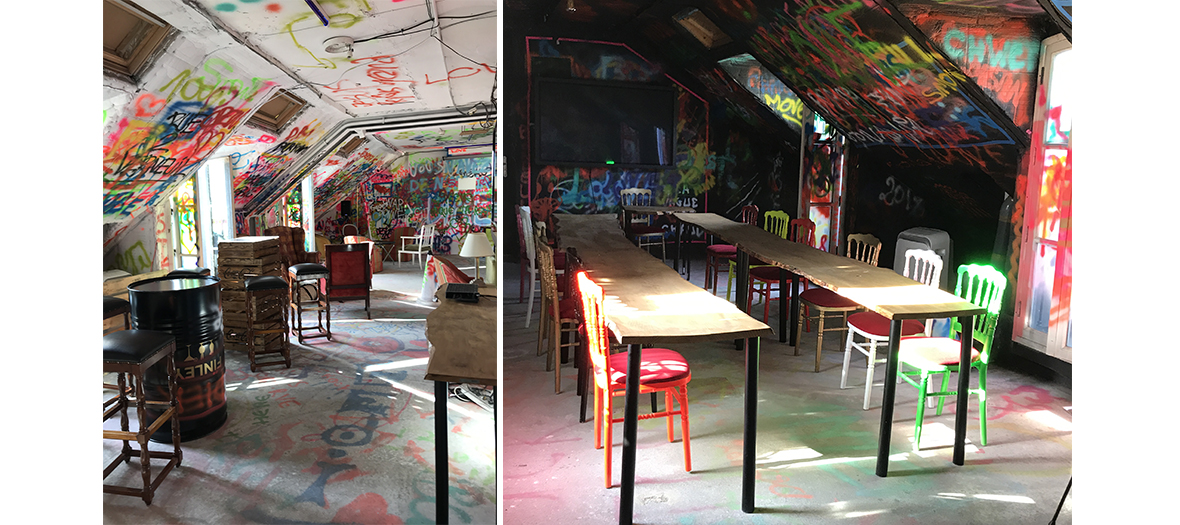 Le Squat, open only on Thursdays from 7pm until midnight.
Also check out the Brazilian bar Uma Nota and Froufrou, the new festive restaurant.