Could the planets have aligned above the théâtre Edouard VII? It seems so.Awakened with panache by the Moma Group (L'Arc, Manko), this in situ restaurant (ex Café Guitry) affirms itself as the rendez-vous in vogue. Terrace, restaurant, cocktails bar,
performances… Why you are going to adore it
For the cancan ambiance by Alexis Mabille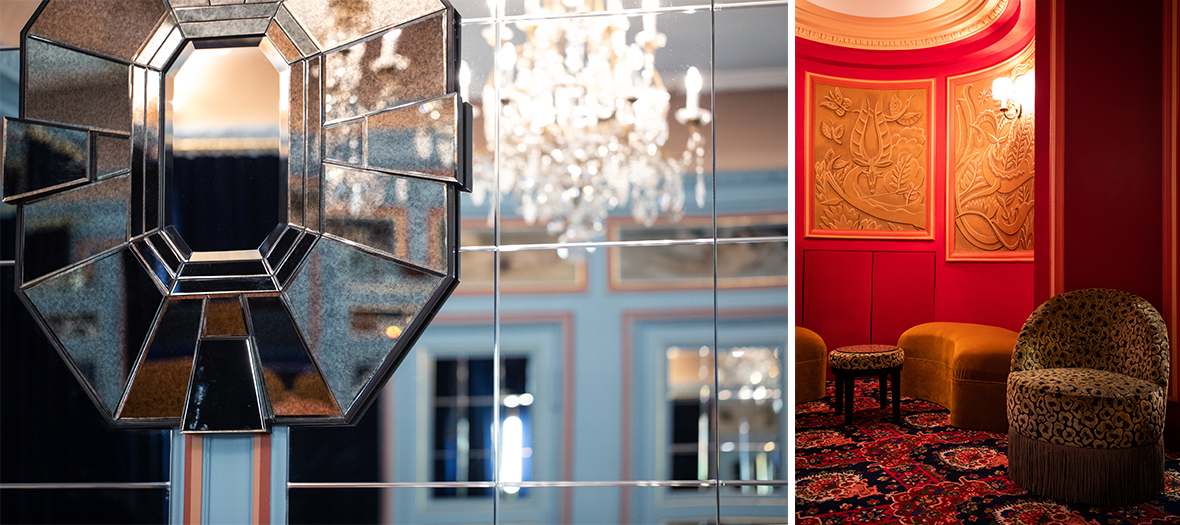 Customization is right up his alley. The couturier who dresses Rihanna and Beyoncé has created a deluxe decor, bubbling with motifs, thick curtains, vibrant colours and sparkling chandeliers, freely inspired by the splendour of the Roaring Twenties. Pure glamour, as if Gatsby had come to party at Maxim's with Satine, Nicole Kidman in Moulin Rouge. A real engagement for this fashion genius, who is very comfortable with an interior designer cap. Quite simply brilliant.
For buddy-buddy dinners celebrated by Juan Arbelaez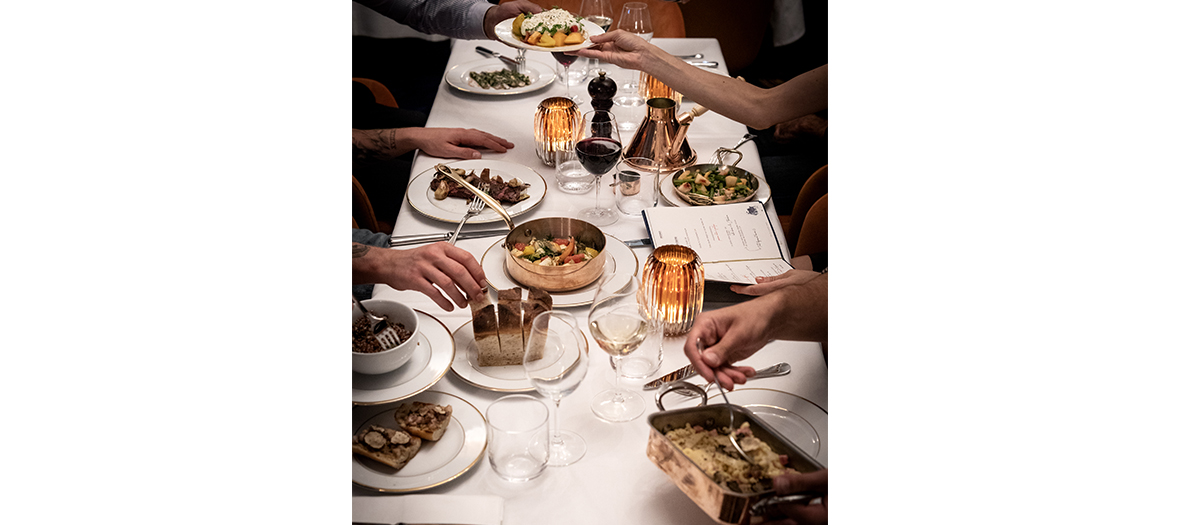 The super active Colombian chef (La Plantxa, Yaya, Vida) signs the remarkable dishes of a French bistro, around the idea of sharing. Bone marrow pimped with truffle (€19), razor clams with herbal butter (€16), glazed veal shank with dry raisins, divine fries, unilateral tuna l, regressive coquillettes pasta with truffles,right down to the XXL millefeuille.
Which proves that serious cuisine can very well be part of revelry. Night owls will appreciate.



For the resolutely festive ambiance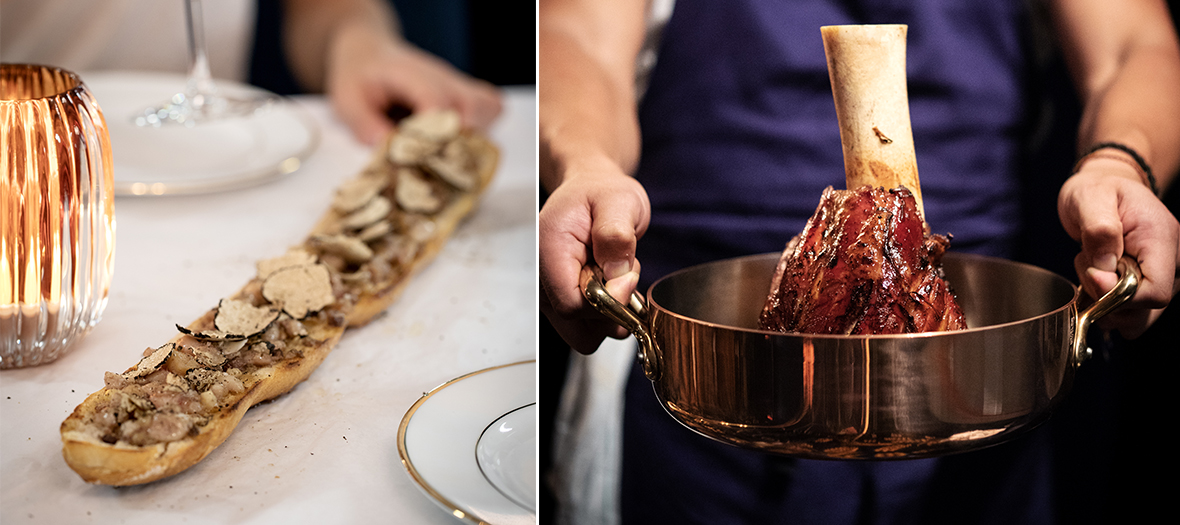 Located in the lower level, the low-key cocktails bar in the cabaret-spirit promises spicy evenings (accessible from Wednesday to Sunday, upcoming opening). Musicians, burlesque strippers, DJ, illusionists… performing artists keep the show going. Let the party begin!
Open every day.

© Francis Amiant

Also check out the 10 best restaurants as a gang in Paris et the Verde by Yeeels restaurant.