When the coolest baker in Paris, aka Benoît Castel, opens a new address in a French style coffee-shop with a calm terrace—quite logically, everyone races over. Delighted to open a second address in his favourite district of Ménilmontant, the friendly chef innovates with this very tempting new venue.
Even inside, this former small shop, listed as a landmark, is filled with charm, embodied by its vintage mosaics and its small room in the back, ideal for low-key incognito luncheons.
Breakfast on the terrace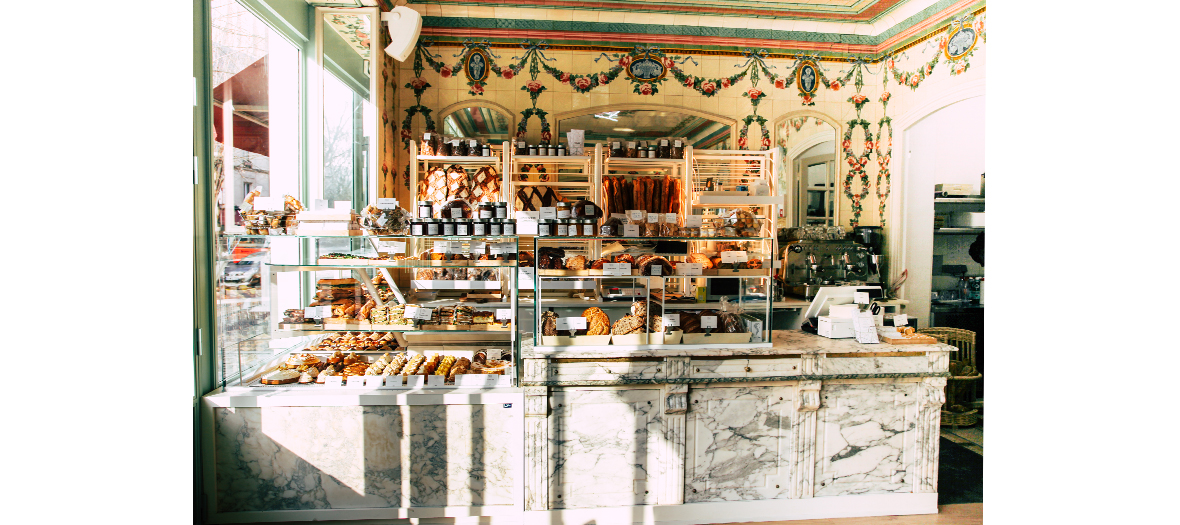 Info of the day: happy hour does not have the monopoly of being on a terrace. For breakfast (and tea time) it's very tempting to treat ourselves to a short exclusive moment in order to start off the day on a positive note. And it just happens that, as a well-known Epicurean, Benoît Castel has make it a real lifestyle.
Thus, we order a little café au lait (€3) or a chocolat chaud (€3.5) to be sipped with the house specialties: pancakes with maple syrup and heavy cream(€7), tasty house yogurt, granola and honey (€5), melt-in-the-mouth French brioche (€6), almond milk porridge (€5) or savoury buckwheat pancakes, organic egg and bacon (€9).
A gourmet wishlist
The clever idea? Continue the delight by bringing back home a jar of their irresistible house spread (€8) and the chef's signature pastries for dessert. No matter what, you can come back next weekend for a refill.
Open Wednesday to Sunday from 7:30am to 8pm, closed Monday and Tuesday.

Also discover the new Californian cantina everyone is talking about and the must-reserve summer terraces.