In one mouthful, these treats project you directly to a beach in Biarritz or on the port of Saint-Tropez. Here is a quick tour of local specialties to find in Paris for a holiday shoot.
Dunes Blanches cream puffs just like in Cap Ferret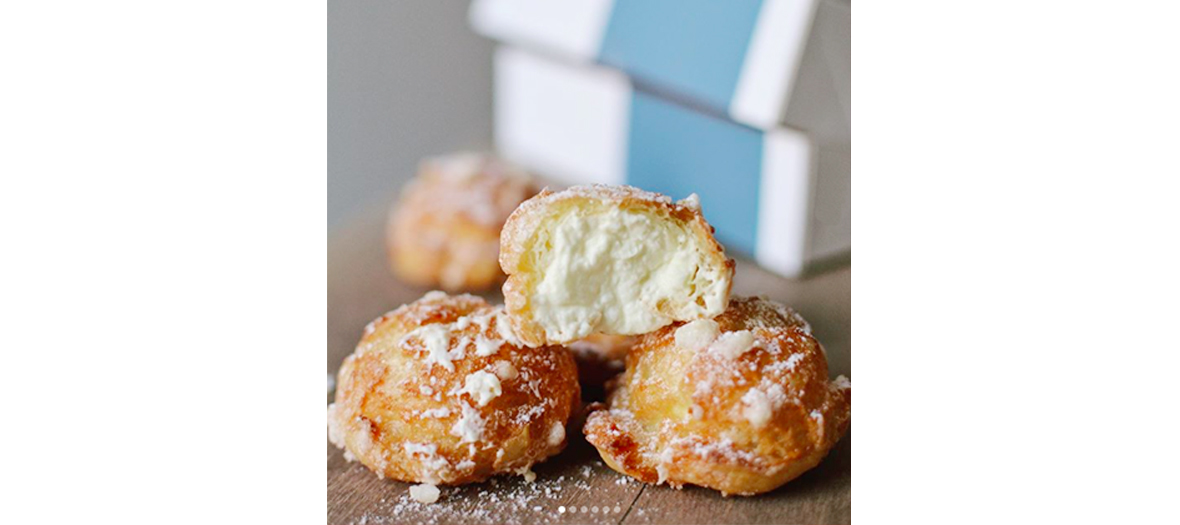 The success-story of Dunes Blanches continues. What's it all about? An irresistible crunchy puff filled with an amazing light cream that has become in just a few years the gourmet phenomenon of the Bassin d'Arcachon.
Its inventor, baker artisan Pascal Lucas, finally decided to open a Parisian annexe in the Marais, hurrah. You know what you need to do.
€1.30 per Dune
Dunes Blanches, 54 rue des Archives 75004 Paris - 09 87 01 68 78
Barbarac ice creams just like in Saint-Trop'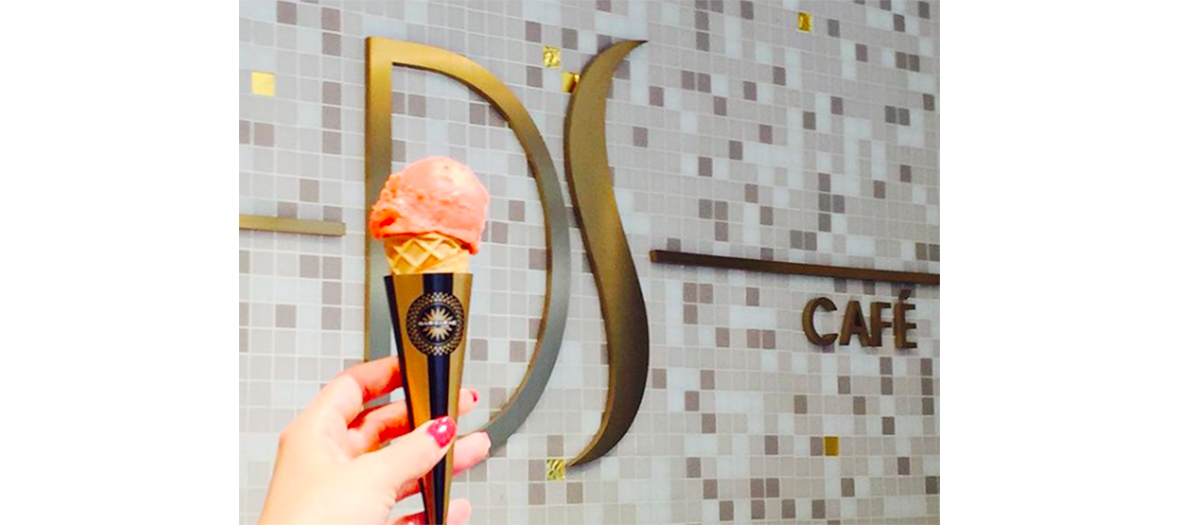 Created in Saint-Trop', the home-made ice creams of Barbarac have been the holiday starlets since the 80s on the most chic gulf of the Mediterranean. What really contributed to its international reputation —the jet-set swears only by these frosty delights —yogurt-based ices, low cal, light in sugar: plain, raspberry, chocolate. Believe it or not, all the stars have them delivered to their villas for dessert or come taste them after a boat outing.
Goody-goody, these Southern ancestors of frozen yogurt awaken holiday whimsies and can be tasted exclusively in Paris at the DS Café in the 16th or 17th. Pure delight !
2 scoops €7
DS Café, 3 Rue de Sontay 75016 Paris - 01 45 01 21 21 and 25 Avenue de Niel 75017 Paris - 01 42 27 28 50
The made in Deauville ice creams of Martine Lambert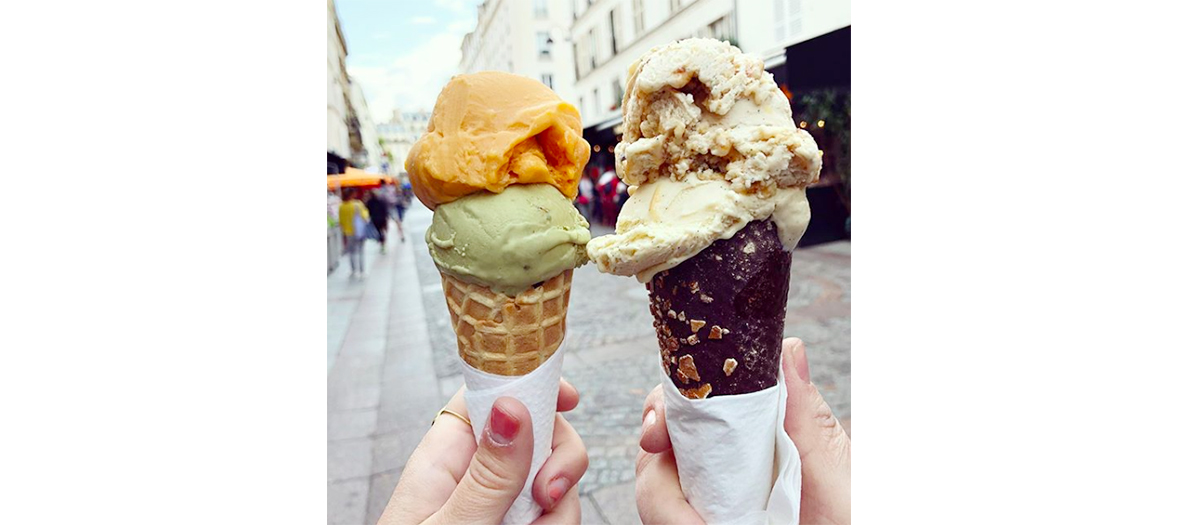 © @hannaheatssf
She is without a doubt the Dairy Queen. Martine Lambert turbines her ice creams and sorbets in Deauville and Trouville. In a pot or a cone?
Hurray, this gal from Normandy also has an ice cream stop in the 7th, with her signature flavours: Quiberon (salty butter caramel), Ispahan sorbet, crème brûlée, melon, pistacchio and many more.
€3.50 per scoop
Martine Lambert, 39 Rue Cler 75007 Paris - 01.40.62.97.18
The Kanougas of Pariès like in Biarritz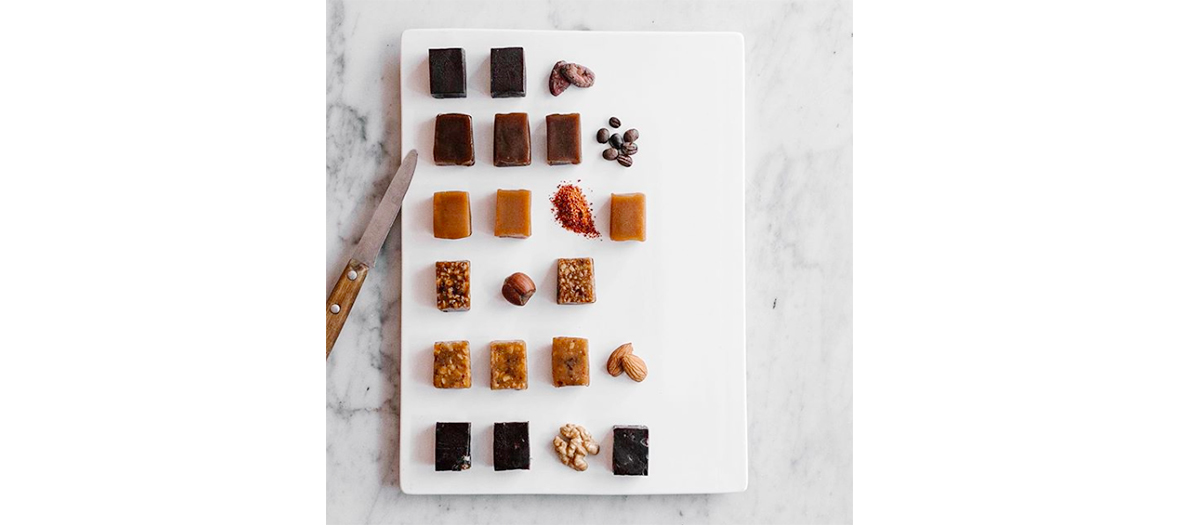 Do you know the story of this soft caramel that sticks to the teeth? Jacques Damestoy, founder of the Maison Pariès, baptized it in homage to the Russian dukes who came to spend time on the Basque coast at the beginning of the 19th century.
Chocolate, coffee, hazelnuts or salty butter caramel, Espelette pimento (Kaxu), this small tasty bombshell can be found in the Parisian H.Q. along with other house delights, including the inimitable Mouchou—the in-house macaroon.
€8 for 12 Kanougas
Pariès, 9 bis Rue Saint-Placide, 75006 Paris
A Saint Tropez café at Sénéquier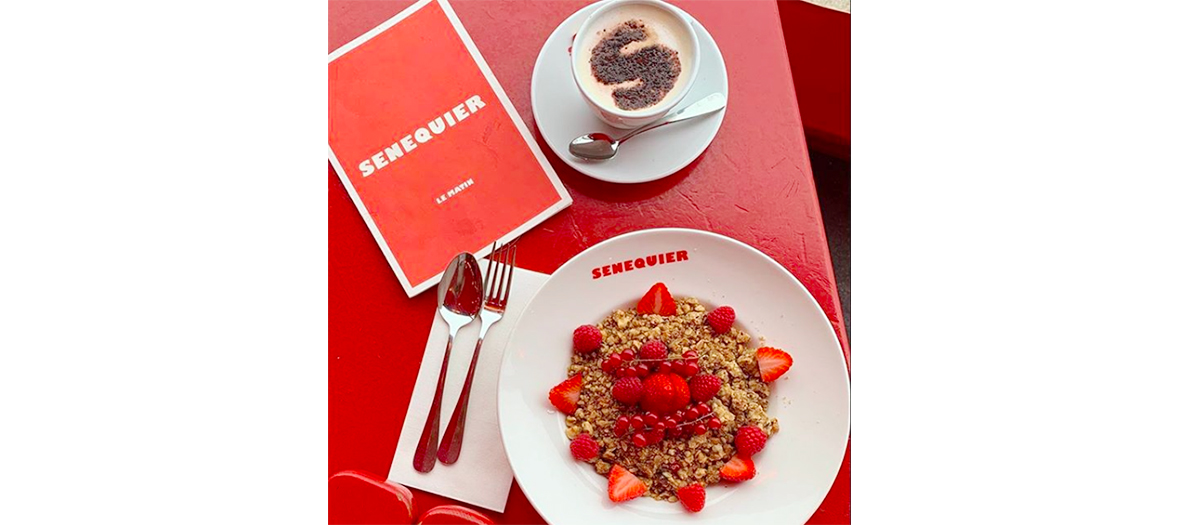 Is it still necessary to present this Tropezian institution, gathering point of passing-by beautiful people (it was Karl Lagerfeld's favourite spot), and bystanders who come gape at the largest yachts on the planet?
Bingo, Sénéquier has set up a summer residence in Paris to celebrate the 20 years of the Vanessa Bruno tote. Rendezvous on the first floor of Bon Marché to sip a little café while seated in the iconic red chairs.
Bon Marché, 24 Rue de Sèvres 75007 Paris - 01 44 39 80 00
The Tarte Tropézienne just like in Ramatuelle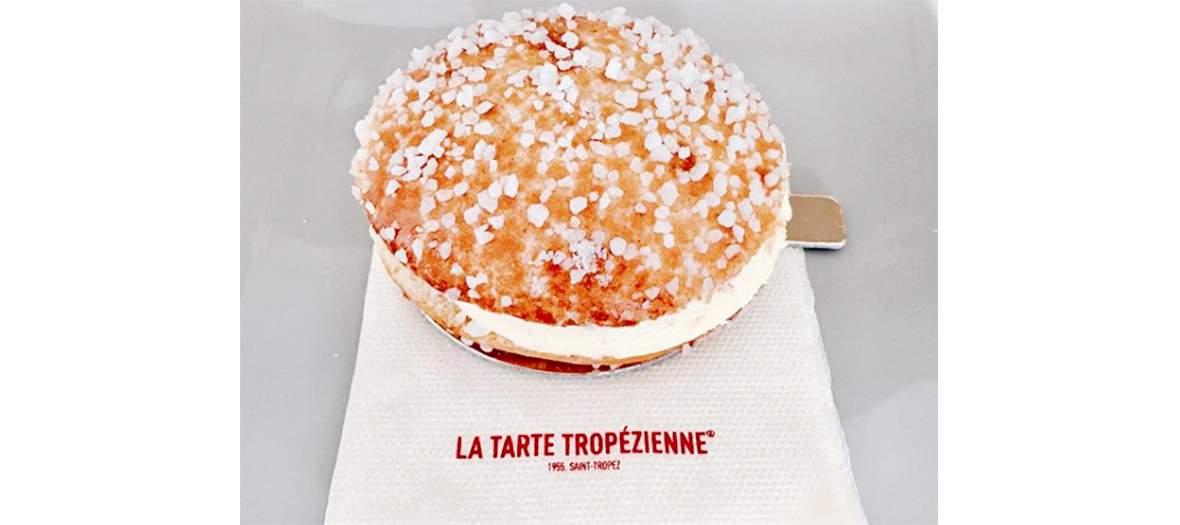 Brigitte Bardot was one of the first to find this special tart quite irresistible. Often copied, never equalled, the original recipe of La Tarte Tropézienne has not changed since its creation in 1955 by Alexandre Micka, a baker of Polish origins, based in Saint-Tropez.
The star of these cream-filled brioches now has a Parisian flagship in Saint-Germain-des-Prés, where it comes in several sizes.
Tarte tropézienne for 4 persons €19
La Tarte Tropézienne, 3 Rue de Montfaucon 75006 Paris - 01 43 29 09 81
The real Fondant Baulois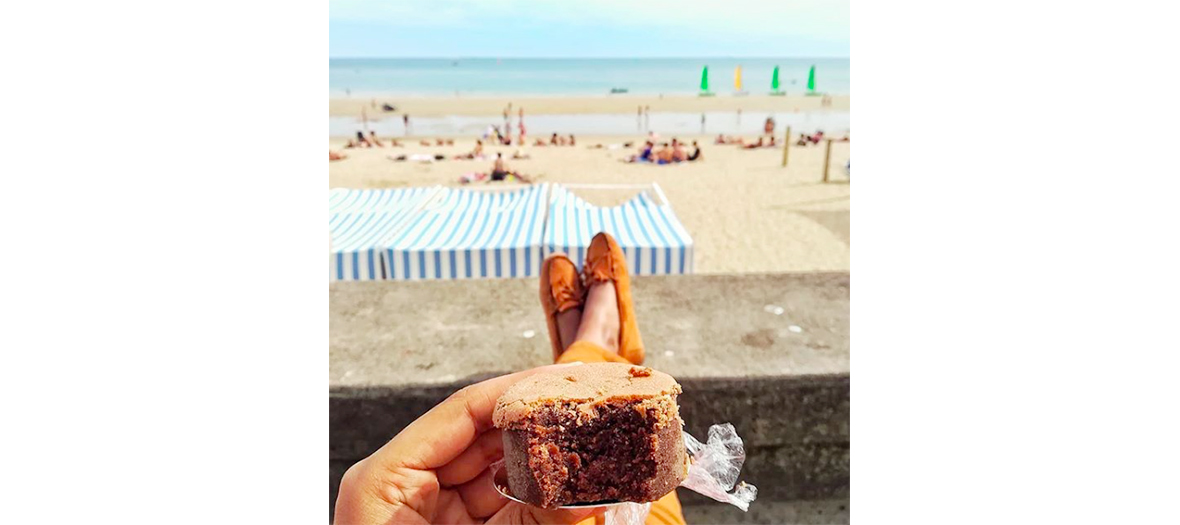 © @kenzaef
What could be more delicious than a melt-in-the-mouth chocolate cake? The Fondant Baulois! Its signature? A crust close to the macaroon and a dash of caramel with salty butter— ultra-addictive.
Your mouth is watering? You will find the one and only by going to the Paris antenna of Fondant Baulois, in the Ternes area.
€13 for 4 persons
Le Fondant Baulois, 10 Rue Saint Ferdinand 75017 Paris - 09 67 21 73 35
Also discover the best donuts in Paris and Emki Pop, the coolest ice cream maker in Paris.