The most popular ice cream spot in Paris actually started out in Marseille. And this tiny shop in the 12th is making stylish foodies vibrate. Explanations.
The stylish come-back of popsicles
Inspired by ice pops, Emki Pop has updated a popular concept: ice cream popsicles. Not surprising that the most stylish restaurants are serving them for desert and that Jacquemus served them during the last summer show.
Their signature? Revisiting the esquimau ice cream on a stick no longer in fashion. Best bet = seasonal products + sourcing from the best local producers locaux + made in Marseille dans un labo à deux pas du Vieux Port.
Flavours galore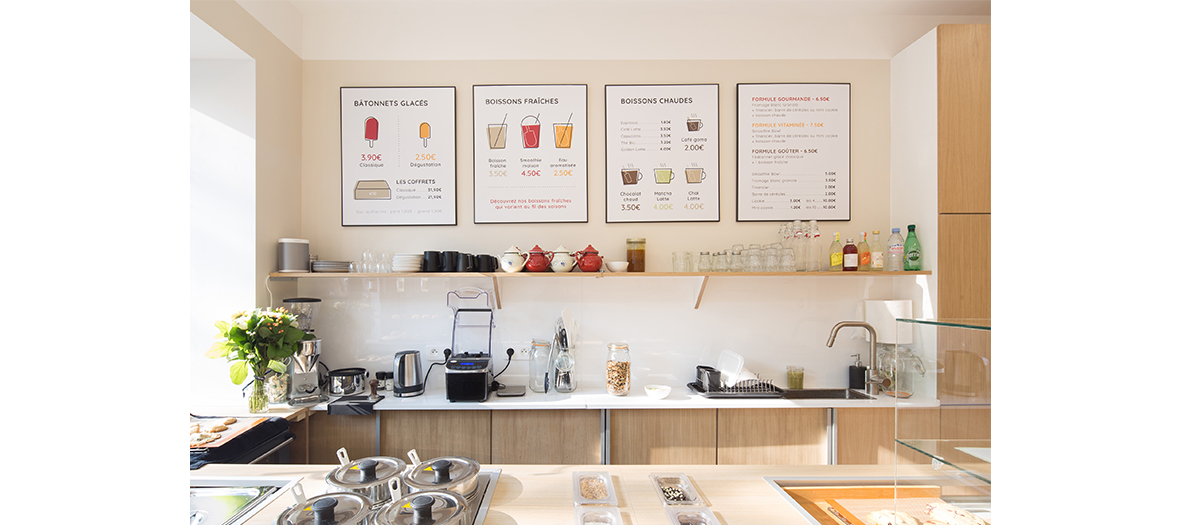 Aside from classic flavours: green kiwi, good pear, sweet raspberry or tender apricot, Emki Pop is also rethinking more healthy our foodporn versions.
Translation: you also find an"Antioxidant" (Grans apricots + orange blossom + Chia seeds), the vegan "Toxicoco" with coconut milk, and incredible "Black Sésame". The must for Parisiennes on a diet? Daring the "Détox" version with curcuma ginger.
If you drop by for a café, it's total bliss. The label customizes your ice cream. Such as dipping the coco in melted Valrhona chocolate for a deluxe frozen Bounty, or pimping your vanilla with crushed almonds,  coconut slivers or chocolate marbles for a French style Magnum...
You are exhausted? The other joy is the possibility of having special tasting boxes delivered with the "small format" option for kids' snacks or dinners with friends (€19.90 per box).
Sticks by the piece: €3.90
Also discover the new frosty fruit pastry and best air-conditioned spots in Paris
Open Tuesday to Sunday from 10am to 7pm / Closed on Monday