Neither burgers spaghetti with meat-balls have the monopoly of.
Reproducing the taste, aspect and texture of meat while offering a real veggie alternative for all those who cannot live without hamburger meat, nuggets and sausages, without frustrating them… Such is the wager of this vegetarian butcher-canteen in Paris opened 6 months ago on rue d'Aligre. Supplier of many flagship restaurants, this veggie butcher is the new Parisian nugget.
On display : "faux" steaks, frankfurter sausages, chopped meats, diced-up ham, balls or nuggets that look more real than real… to concoct at home a chili sin carne, fab burgers, hot-dogs and amazing pasta à la bolognaise… All with preparations made with lentils, beans, soja mix, wheat and chick peas… For your info : everything is frozen so that the vegetal fibers are as close as possible to the aspect of animal textures.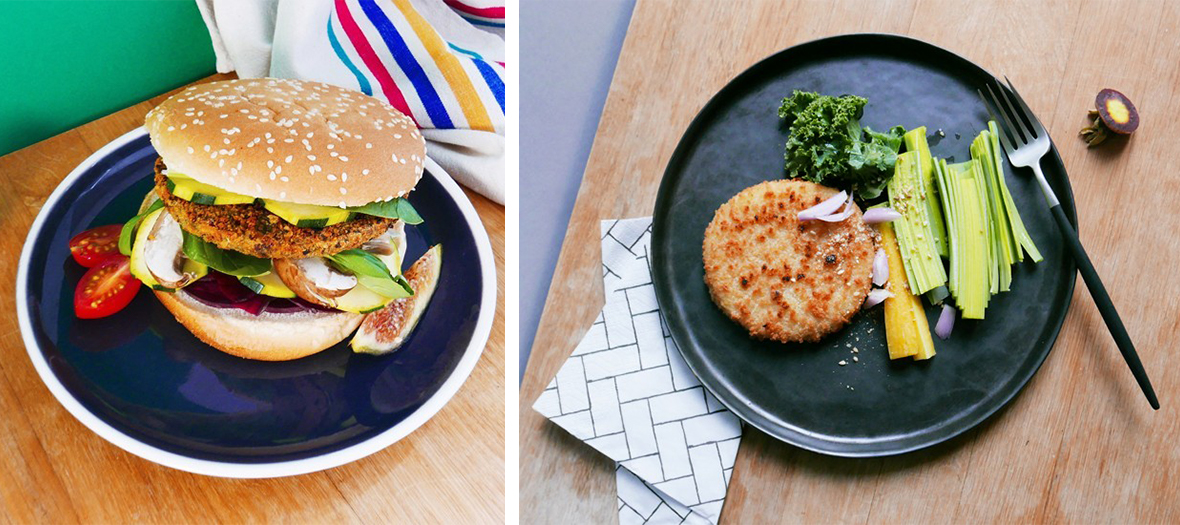 100% vegan buffs will also be delighted with the falafel-quinoa burger or a chili without carne.
We adore: a quick nibble to test their vegan "fondant Savoyard" burger  (€8.90) with faux-mage and faux steak, or nuggets served with a comfort food sauce (€7.90), as well as skewers… Real fun!
Cool: products are delivered all over France and by Ubereats in Paris.
Open Tuesday to Saturday from 11am to 4pm.