Are you feeling low? Fill up on chlorophyll . We have concocted a happiness therapy for you 100% green with small onions. Take it from the seed.
We adopt the "good vibes only" plant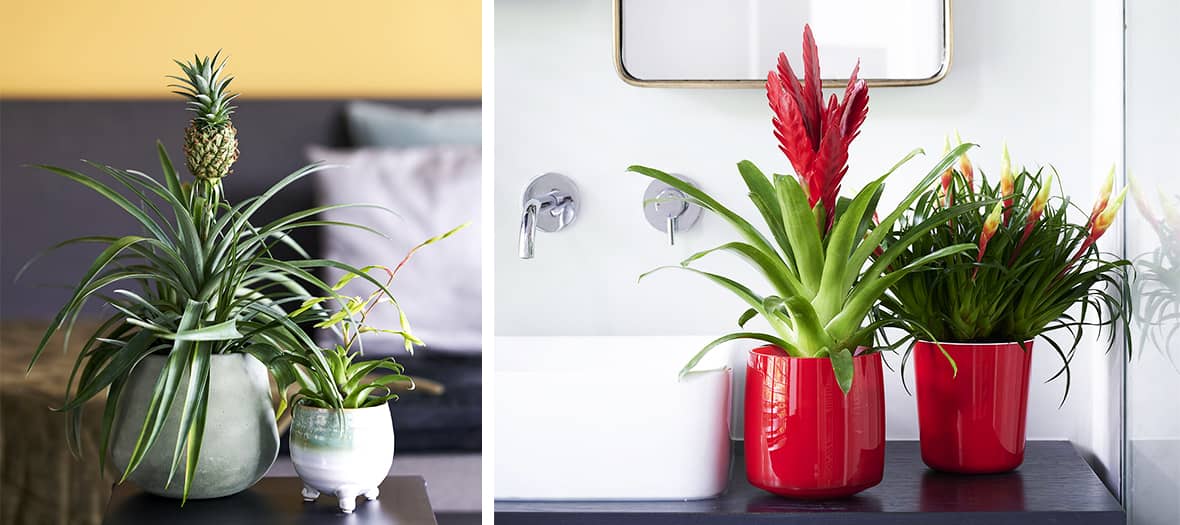 Can you feel the tropical bustle coming? Straight from South America, bromeliad is the ultimate feel good plant.
Both robust and docile (one watering per week is enough for her happiness), this beautiful shoot comes in several varieties with furiously crazy looks. There is the guzmania and its flashy trumpet, the vriesea and its psychedelic rocket-shaped flower or the pineapple bromeliad , which takes its name from the mini-fruit which stands proudly from the top of its stem. In short, bromeliad is Rio carnival at home!
And that's not all. In addition to being beautiful and easygoing, imagine that this bomba latina improves the quality of indoor air. Bromeliad helps to clean up and clean the air in the room in which it is located by absorbing certain harmful substances (gas, cleaning products, paints, tobacco) . Ultimate asset? Pineapple bromeliad is an effective remedy for snoring! The oxygen and the scent it gives off relieve the respiratory tract. To the best of my mind!
Bromelia : count 6 to 15 € per bromeliad depending on its size
We offer bouquets ... of seeds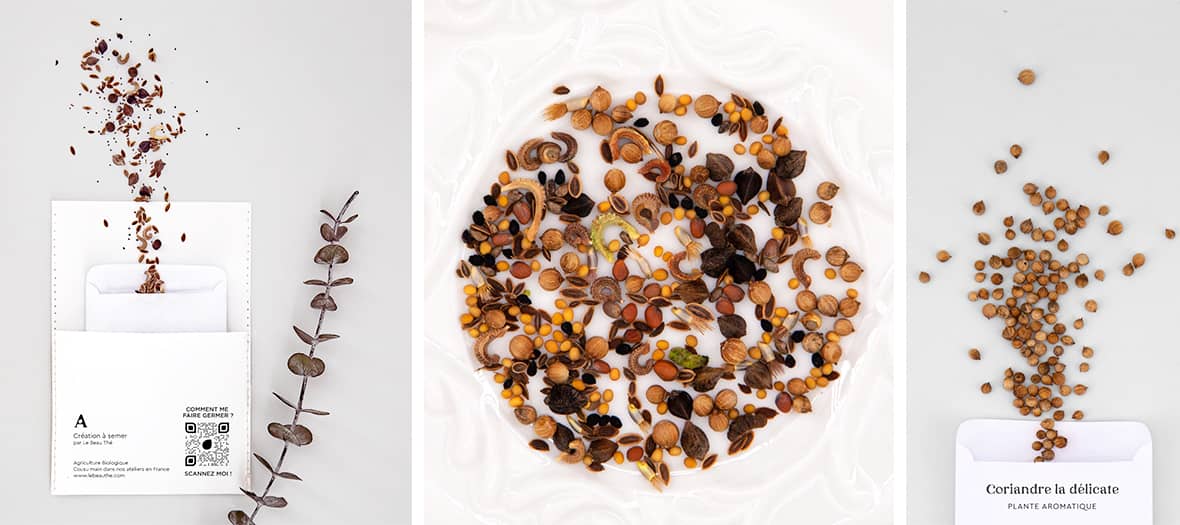 Say it with seeds to plant ! More unusual than a classic bouquet of flowers, the seed bag is the new attention that hits the mark. After the box of its tea bags with message, Le Beau Thé is launching bags of seeds to be sown , also customizable.
Concretely, we choose a mixture of organic seeds , which will give birth to aromatics (coriander, basil, parsley) or flowers (to treat our friends the bees or to make the butterflies salivate). The delicate hand-sewn paper bag is available in 4 colors and above all, we write our little sweet word. Everything is packaged in a lovely box of 5, 10, 15 or 20 sachets.
The recipient does not have a green thumb ? All he has to do is flash the QR Code on the bag to obtain all the advice and information he needs. Enough to plant your seeds and take care of your precious like a pro. Whoever sows personalized seed packets reaps love!
Le Beau Thé sachets of seeds to sow , from € 15
We cultivate our little urban garden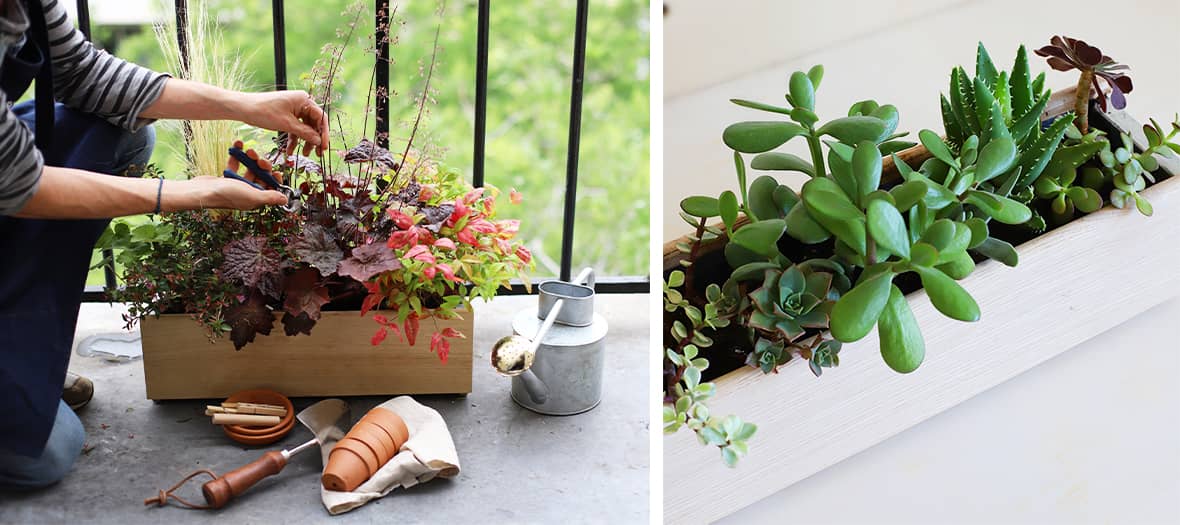 It's time to show off green! Show your love for beautiful plants loud and clear by growing a small garden at your balcony. You do not have any ? Monsieur Marguerite has the solution.
The Parisian start-up has imagined an elegant planter in French chestnut wood made in the Jura. Chic, sustainable and made in France. Special sign ? It can be installed on a balcony as well as on a window sill and even indoors. Monsieur Marguerite's team has selected seasonal plants and flowers for the exterior and green and succulent plants for the interior. Good news for urban gardeners!
The kit also contains organic French soil and compost made from Mr. Marguerite's bio-waste. Allow 15 to 20 minutes of gardening, it's up to you!
Planter only 85 €, outdoor garden 135 €, indoor garden 100 €. On monsieurmarguerite.com