Every Sunday, between 11am and 2pm, served non-stop, the continental brunch brings to mind holiday hotels where we all enjoyed staying as a family or with friends. The vast spaces with exotic corners will appeal to lovebirds as well as those who like to be on their own, looking for calm and happiness.
The place
Spanking new, Comptoir Général deserved this spring cleaning and this was done by Aurélien Laffon, its singular owner, the 30-year-old pioneer of boboism on the Canal.
Still unique, this singular and gigantic address on the quai de Jemmapes has put the spotlight on exotic scenography, borrowed by holiday hotels, cinema decors and the nostalgy of California in the 50's. On Sundays, musicians bring a sunny touch to the atmosphere with sounds from the Caribbean and summer tubes. Even better than a change of scenery: totally inspiring.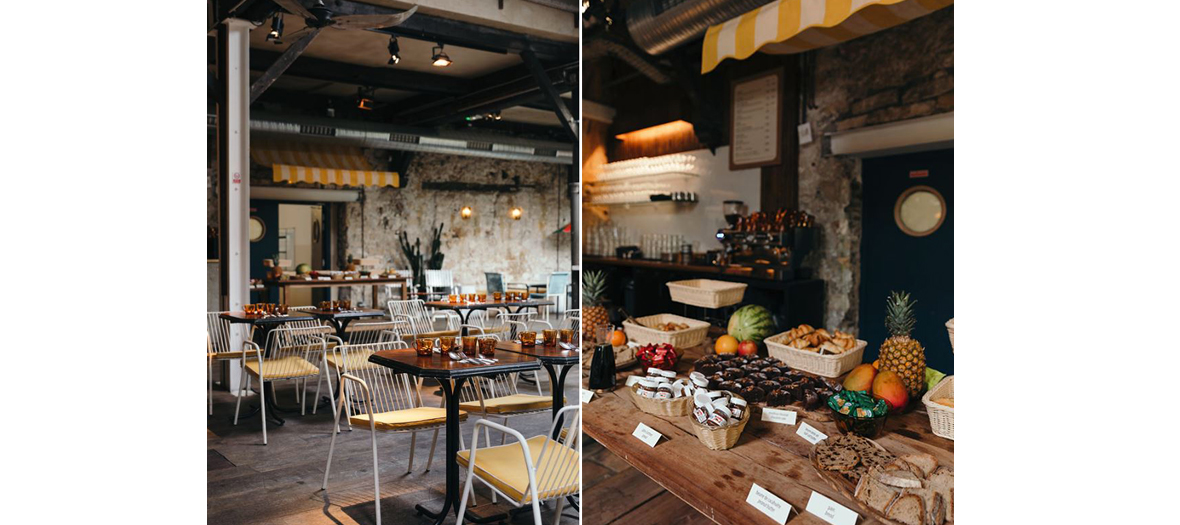 On the programme of treats
In the dining room: an all-you-can eat buffet filled with juices, organic tea and coffee as well as fresh products where you can serve yourself as much as you wish! Just pick the right table à to squat and enjoy.
On the counter: all the highlights of a real brunch with viennoiseries, breads, jams and spreads, pasta salads, stewed fruit, farmer cheese, pancakes, charcuteries, cheese, scrambled eggs, tarts...
Served by the plate: an English muffin, bacon and egg or small pork sausages or a bagel with salmon.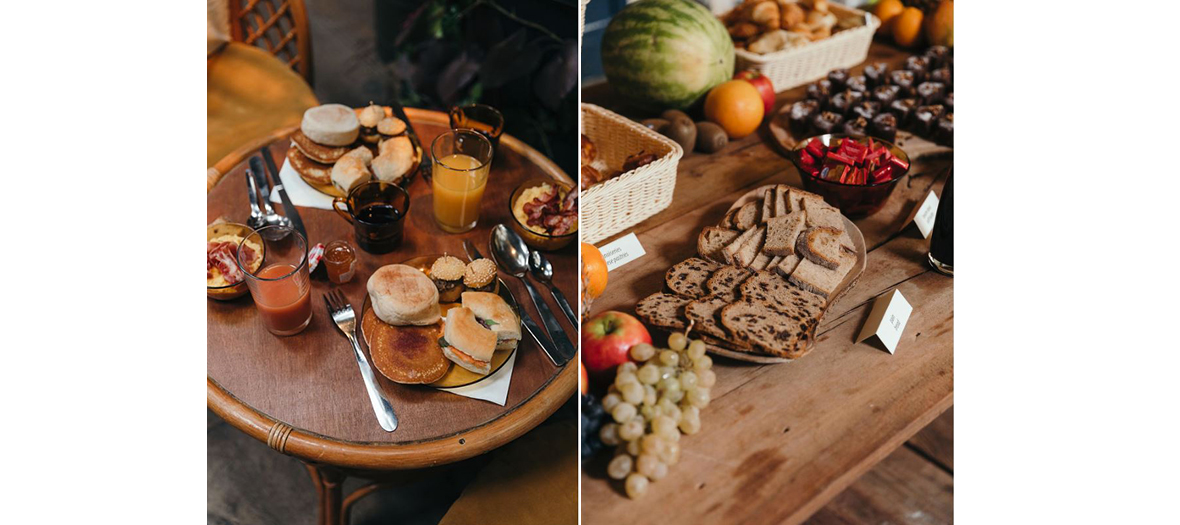 The added plus
Conceived like a holiday hotel on Sunday, le Comptoir has not forgotten kids who like to play, chill, run and have fun, by setting up a dedicated space on the large mezzanine in the middle of the berber carpets, between a cascade and a pirate boat.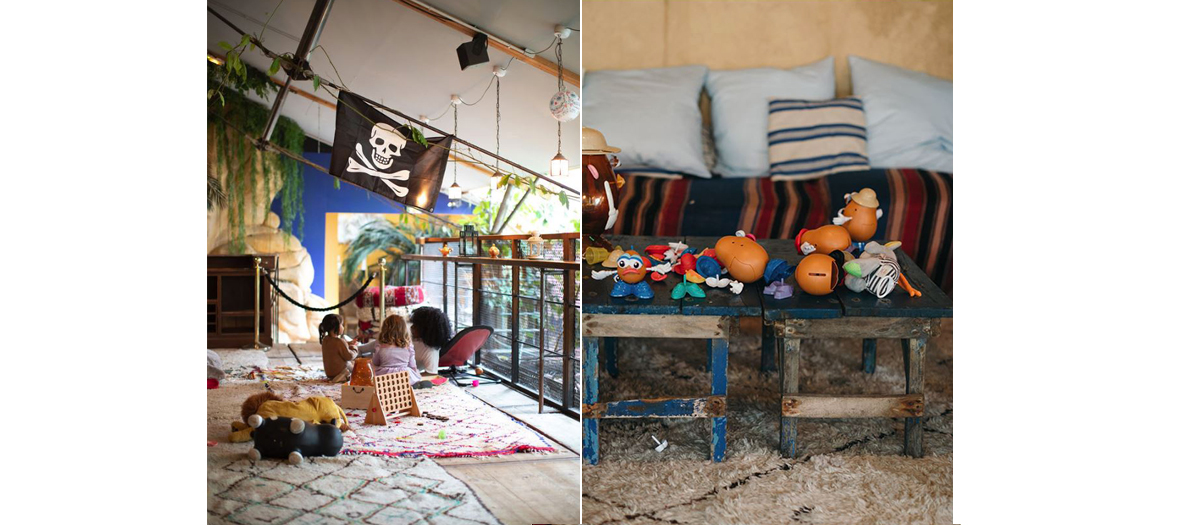 A far cry from traditional animations, the Teepee collective knows how to make kids chill: a coloring and drawing corner, workshop of the week, a construction space, imitation games, board games for the older ones and a reading corner.
We also like: the tea time formula at €10 between 3pm and 6pm, that gives access to kids animations enfants on our mezzanine.
Non-stop brunch every Sunday from 11am until 2pm. €29 for adults. €13 for kids.
Also check out the brunch of the Brach Hotel.