The place: an amazing panoramic terrace nestled on the butte Montmartre, perched on the 7th floor of Terrass'' Hotel. Up there, an indoor bar restaurant, plus an outdoor bar  with swings and baby-foot soccer to chill all day and late into the night.
The good moment : after work, when you really feel like having your head in the clouds. Signature cocktails (16€), Martini (16€), long drinks (16€) in sexy shakers. Slabs of charcuteries (15€), salmon (18€) and cheese (15€).
Tops also, the Sunday brunch served at the restaurant with an all you can eat buffet. Scrambled eggs, bacon, salads, platter plates, viennoiseries, house pastries… (42€, with reservation).
Its heart asst: chic but not pretentious, the perfect combo to spend a great evening.
With whom? Your target.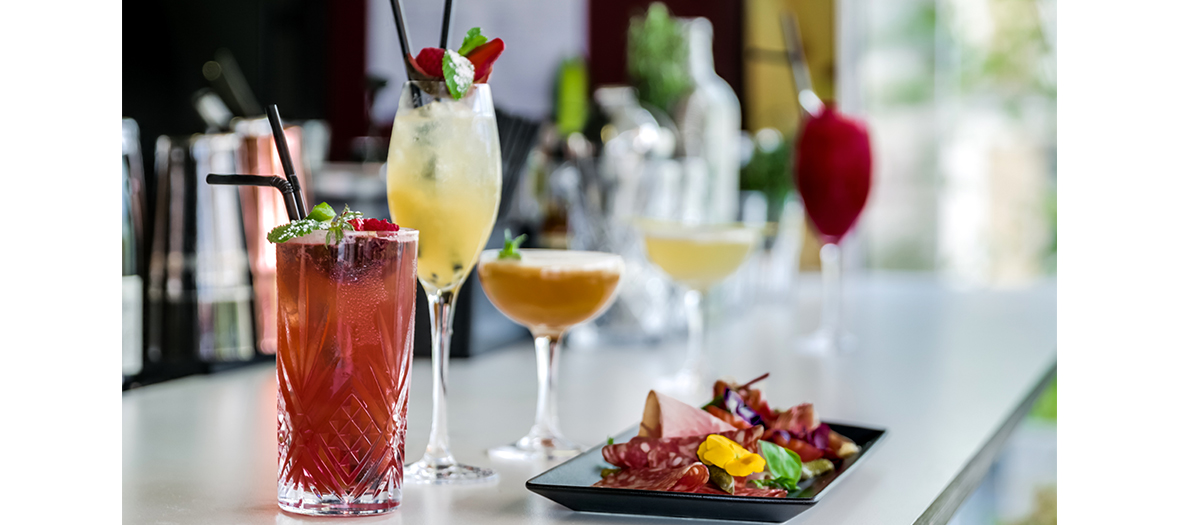 Open Tuesday to Saturday from noon to 2pm and 7pm to 10pm. Brunch on Saturday and on Sunday by reservation between noon and 3pm.