California Bliss. Its name sounds like a kiss from Malibu. Light, glossy, joyful and fun.  Yet, this divine "Frozen Yogourt" flagship is 100% Frenchy, born in Aix en Provence.
A small reminder for those who still ignored this fabulous concept born in California  that US gals wolf down with guiltless joy: a 0% ice mad with a skimmed milk to glamourize with toppings such as fruit and sweet treats.
The nouveau concept-store on rue de Buci is a small paradise for gourmet Parisiennes on a diet.
Behind the window : the signature frozen yogurt and 5 flavours of the moment, in keeping with the seasons (mandarine, vanilla, calisson, cheesecake, nut-chocolate, salty butter caramel, strawberry...  These light ice creams are to be enjoyed in many different ways: on a cone, in a pot, in a sandwich biscuit, pimped according to your whim with de lychee balls, granola, Oréo, candies, meringue, fresh fruit or spreads. Yum.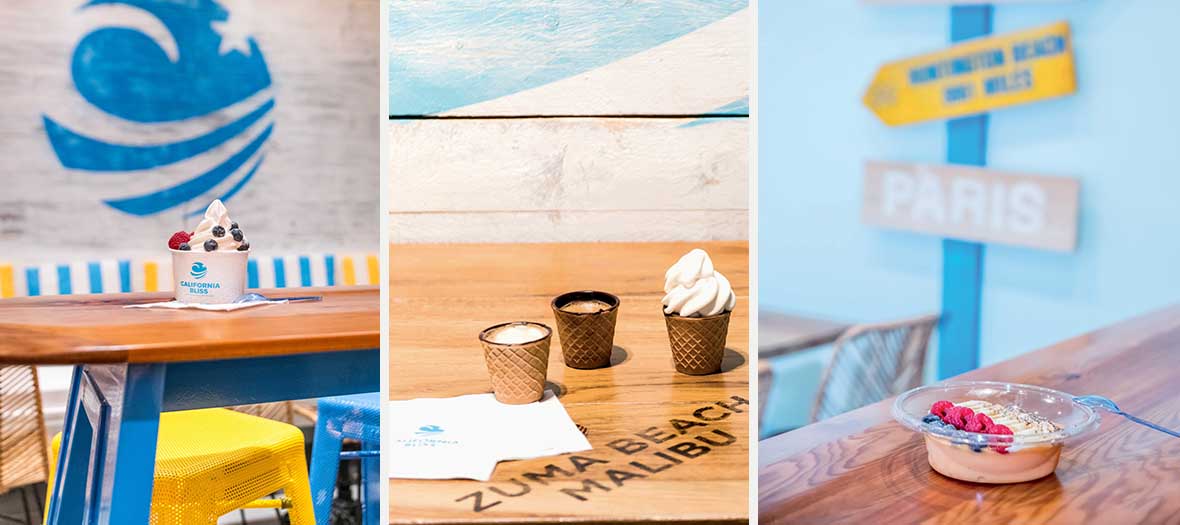 We also like : the other healthy ops, but also smoothie bowls to eat right there on the terrace or walking along the streets of  Saint-Germain-des-Prés.
With Frozen Yogurt portions at € 3,50 we want more!
Open every day from 1:30pm to midnight.
Also discover Papa Boun, erotic brioches and the most glam and vegan afternoon tea in Paris.