© Dumé Peraldi
Let's be honest. With Covid-19 upon us, moving about town now requires major sanitary precautions and planning. Phew, Caocao, a new car service, has just arrived in Paris and will surely become one of your security allies. Its high added value? A glassed separation between the chauffeur and the passengers that enables to keep a safe distance of one meter… In short: your itinerary around Paris will be totally secure.
A new service of stylish cars using Clean energy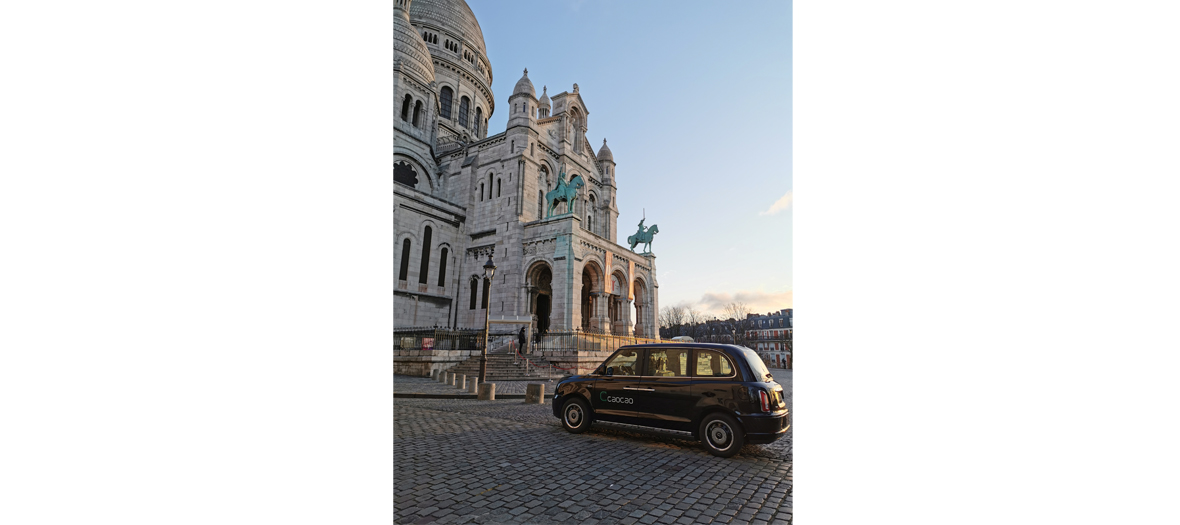 Caocao –pronounced "tsao tsao"— is a new company of super stylish and electric chauffeur-driven vehicles, that has just recently started to operate in Paris.
These good looking and brand new vehicles with an incredible design, totally inspired by the allure of British black cabs, allow passengers to be comfortably settled with up to 6 persons in each car.
The added plus? Face-to-face seats and a 6 m² space to spread out comfortably during the ride, as well as an access ramp for disabled passengers. For once, you will not feel guilty: these modern-day vehicles are equipped with an electrical engine that provides a silent journey and zero emissions.
Caocao commits itself to facilitate obligatory travels around town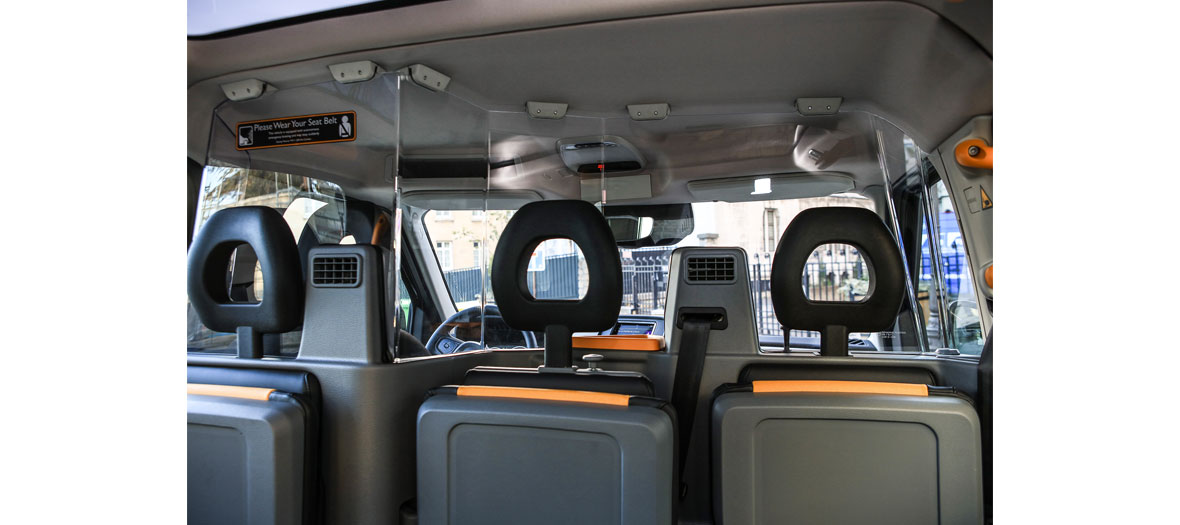 In order to meet with the new ongoing safety requirements, Caocao Mobility has committed itself to making your obligatory travels around Paris much easier. The minimum fare of €9.50 is dropping to €3.75 until the 29th of March*. In order to organize or anticipate moving about, as well as for the people around you, the app provides a "tribe account"— so your account can be shared when paying the rides.
A transparent partition between the chauffeur and the passengers offers total security on board, but also ensures privacy for conversations. Furthermore, every vehicle is cleaned after each ride—thus respecting the prescribed sanitary norms...
Like in London, it's possible to communicate with your chauffeur by using a vocal command button.
Download the app for Android and iOS.
www.caocao.fr.
Minimum price €3.75 for 6 persons until the 29 th of March.
*See conditions in the application