Surprise, amaze and dream: to celebrate Christmas , Cartier offers Parisians a series of experiences around ultra-inspiring personalities who celebrate art and know-how on the platform Celebrate With Cartier with the wonderful tales of Camélia Jordana , a private concert by Yael Naim and many other surprises ...
The opportunity for the talents and friends of the jewelry house to celebrate Christmas and deliver us a wishlist that reflects their vision of Cartier .
Constance Arnoult's crush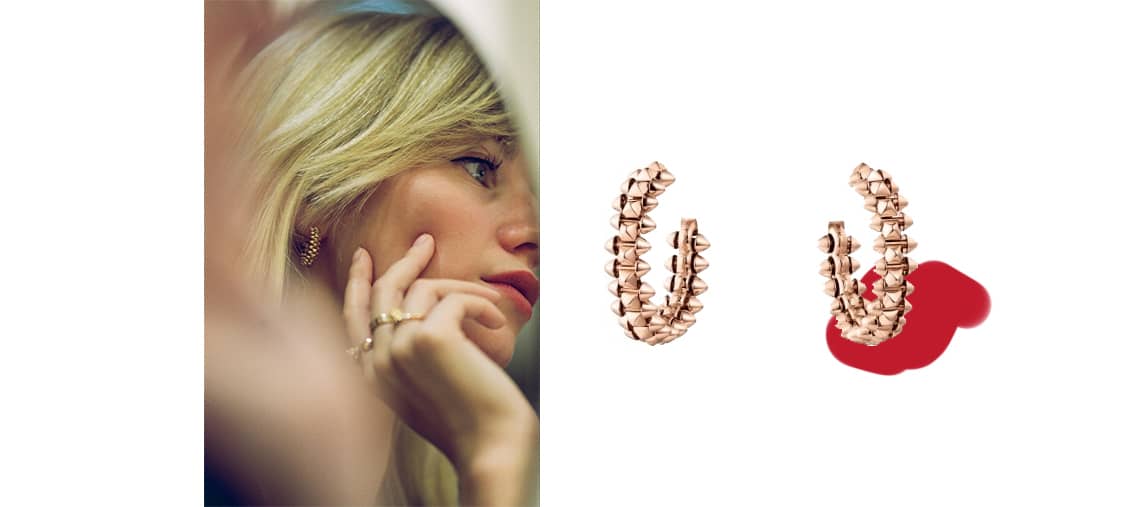 With the #claquesculturelles that she posts on her Insta account, the young ex-dancer Constance Arnoult , solar personality, highlights her pearls of the moment by offering a contemporary and sincere vision of cultural influence to her followers. A delight.
Her favorites: this friend of the Cartier house swears by her Clash hoops , both rock and precious soundtracks, a new essential for the true Parisienne, whether effortless or overdressed.
© Constance Arnoult and Jeremy Razasan
Géraldine Boublil's wishlist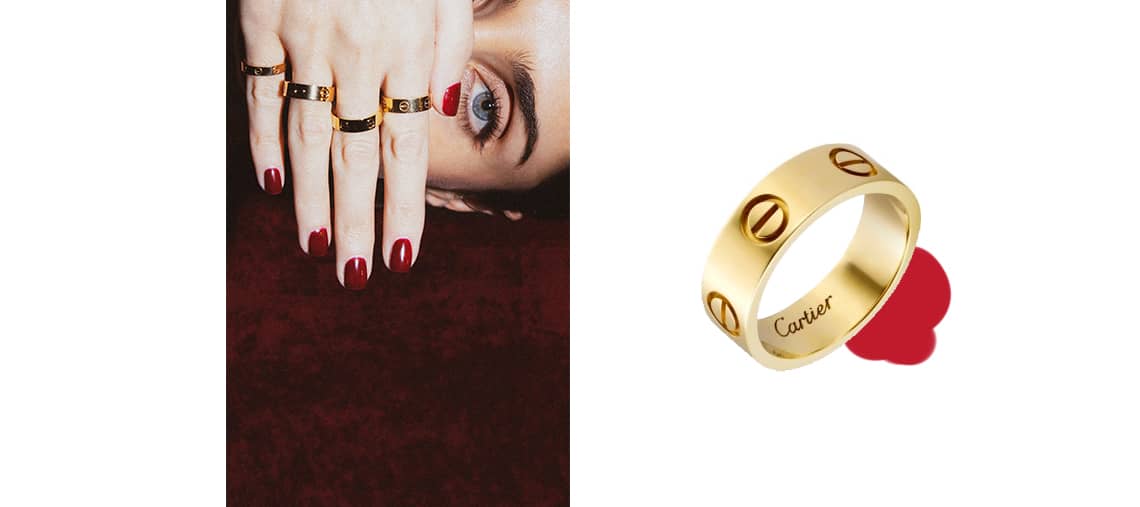 We no longer present the fashion aura of Géraldine Boublil , icon of new Parisian chic, each post on her @erinoffduty account of which is an ultimate source of inspiration.
His favorites? The LOVE collection , in particular the yellow gold rings that she loves to wear in accumulation on all the fingers of the hand with a little black dress and a big sweater.
© Géraldine Boublil and Iulia Matei
Inès Mélia's wish list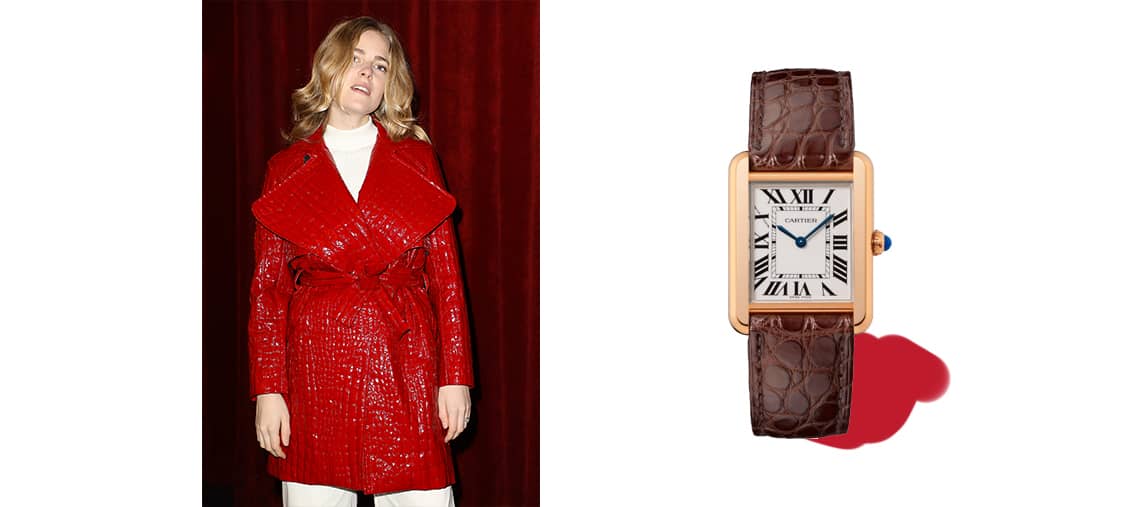 True craftswoman of sound, we no longer present the most couture " song designer " in Paris who thrills the parades. For Cartier, Inès reinvents like no one else the Christmas carols in 2.0 mode using James Brown , Sinatra and Diana Ross to find on www.celebratewithcartier.fr .
His favorites? To mix, an essential or nothing with the Trinity and its 3 entwined rings in yellow, pink and gray gold, legendary jewel of Jean Cocteau . She likes to " pair " her hands with the precious classicism of the Tank Louis Cartier watch in pink gold contrasted by the contemporary chic of the Juste Un Clou ring in yellow gold .
Love at first sight of I love everything about you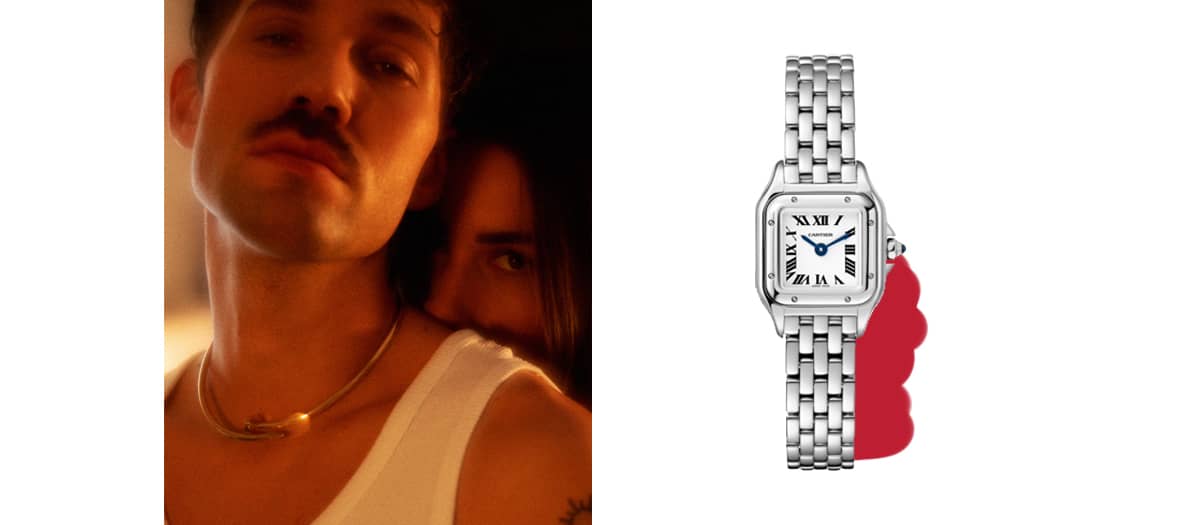 Lovers who have style. Alice & JS, founders of @jaimetoutcheztoi , appear as the power couple par excellence, each mix and match of which is a fashionable and artistic feat by re-defining the codes of the maculin-feminine.
Their wishlist: for Alice Barbier , the LOVE bracelet is inseparable from the house's iconic Panthère watch , which she wears together like twins. JS does not quit the chic of the Santos steel watch associated with her Love ring, symbol of the passion and frenzy of the 70's in New York.