Open just one year ago, this new US style tea salon is already the hot cocooning spot of Frenchy Gossip Girls. And the fact Julie Gayet likes to come sit on the terrace incognito as well as their delicious cakes, makes it the kind of place to visit if you have a sweet tooth and like to check out the beautiful people !
Behind D hides Diénaba, an ex of Chloé S and Oh Mon Cake, Parisian references of US pastries sweet and salty delights to nibble on offering all day long in a low key and trendy setting.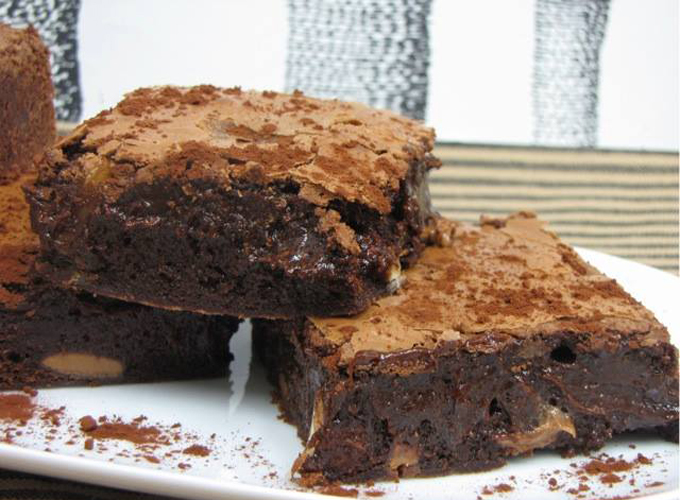 On the white-tiled factory style counter are displayed the house specialties amongst which several varieties of cakes (lemon poppy, cherry cinnamon, apple vanilla, orange blossom almond, 2,90 € per slice), brownies (4,50 €), cupcakes, or scones served with jam and fresh cream.
For the salty side, one has the choice between feuilleté puffs (cheese chives, pimento pork, 5 €), veggie plates and soups to enhance with cheddar scones.
We like: the super brunch formula of Saturday with scrambled eggs, bacon, cheddar, green salad, tartines + jam, scones or cake (20 €).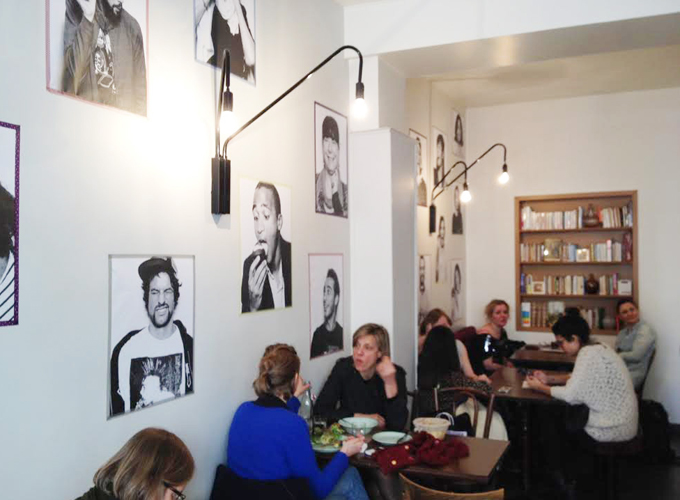 The must? The arty decor with photos of clients and friends taken by a friend of JR and the library to get some reading done and recycle your bookshelves by exchanging old books.
Monday from 10h30am to 6h30pm, Tuesday to Friday from 9am to 18h30 pm and Saturday from 11am to 6pm.