Hopefully the Bretons will not be offended, but the idea of digging into a Brazilian crepe is immediately more sexy! Tapioca, this small treasure of carioca street food, is a white pancake with a velvety texture, made with manioc flour to nibble on anytime of day. Vegan, no gluten, no lactose, this healthy treat has landed at Onda.
An on the spot tapioca, por favor
After feeding thousands of festival-goers for two years, Onda has opened in the courtyard of BHV Homme for a long-term residence. At the helm of the stand, Elsa, who discovered tapioca during a stay of several months in Brazil, and her brother Sacha, whip up top notch pancakes, made on the spot.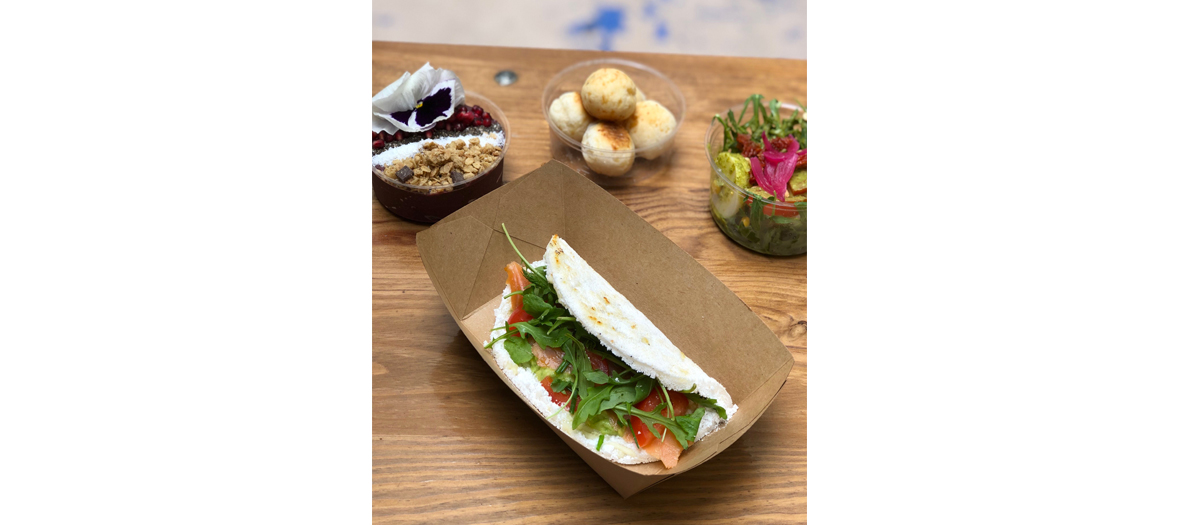 In terms of recipes, three regulars and two dailies, there is a wide choice. More traditional (cheddar, avocado, tomato, pickled red onions, sauce with Jalapeno pimento, €7), Italian style (mozzarella, dried tomatoes, tomatoes, arugula, house pesto, €6), smoked salmon (with avocado, tomato, salad, €9) … in each case, it tastes even better when using your fingers and washed down with a smoothie.
In terms of sides, impossible to bypass pão de queijo, these soft tapioca breads with cheese shaped like gougères (€4.5), that make you feel like singing "Tá tudo bem" to the tune of Mafiosa, the summer hit.
Passion acai bowl
As pimped as beach bombas in their tiny tangas, the super banana acai bowl features many toppings: pomegranate seeds, coconut, granola, chocolate, edible flower (6.50 €). Rush to your Instagram!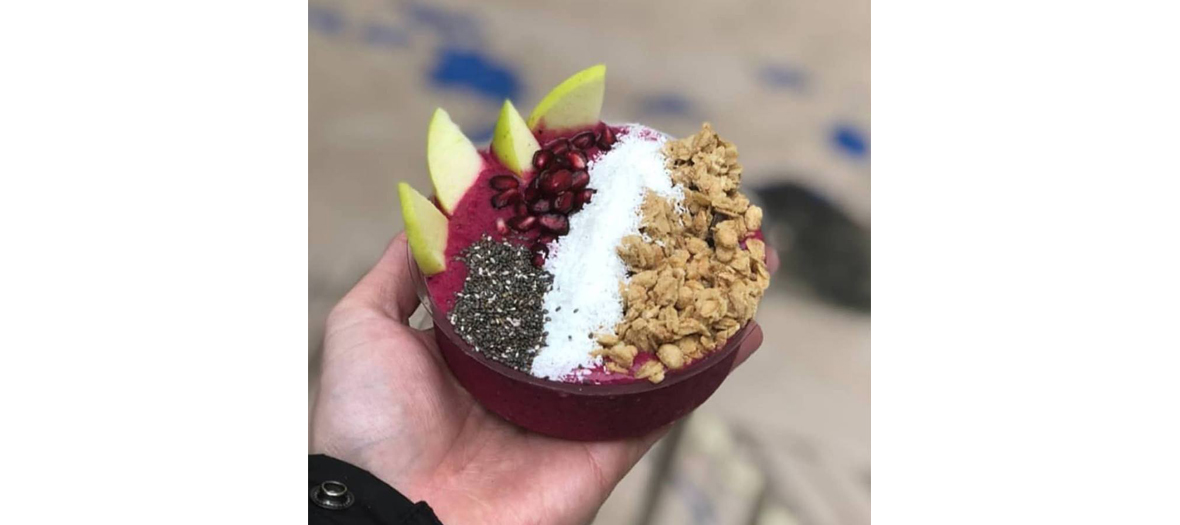 Cool also, the smoothie bowl with blue spiruline, banana, coconut milk and orange blossom (€11).
Open Tuesday to Friday from 11:30am to 6pm. Saturday and Sunday until 7pm. To stay or to go. More info on the Facebook page of Onda.