With Clover Grill, Jean-François and Elodie Piège have opened a new hot address a skip and a hop from the Halles and the typically Parisian traditions of this buzzing area. This intimate gourmet mundane dining (45 seats) is sure to become the rendezvous every inside-track Parisian must have tested.
And with reason: here everything is grilled in the open-kitchen, which gives meat an amazing taste. (Prime Angus from Texas, meats from Aquitaine…) supplied by star butcher Olivier Metzger—as well as top notch fowl and fish.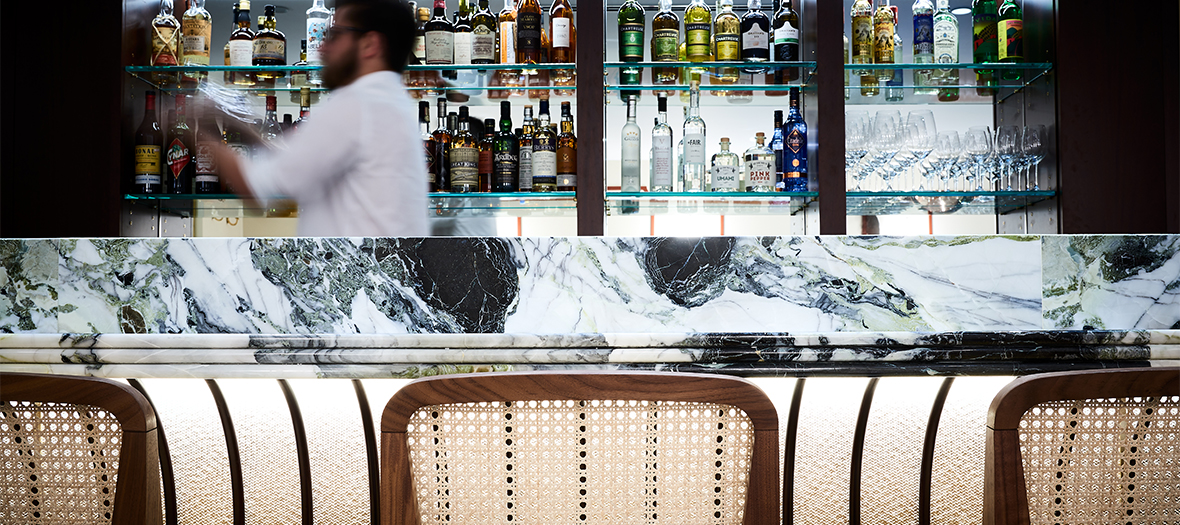 Another novelty to test absolutely: blown pizza (plat signature dish of the chef). Or his amazing romaine heart (with salad, blue cheese and croûtons passed under the grill. A killer. For dessert: pineapple or banana.
We like: a cuisine and set up inspired straight from Anglo-Saxon pubs & grill, twisted with a gastronomic Frenchie sauce. To top off their Brit style: the two-star chef has teamed up with the Expérimental gang at the help of their great bar. A must.
Open Monday to Saturday from noon to 2:15pm and 7pm to 10:30pm.
Also discover Fumé, the fab kosher barbecue of Ruben Sarfati and For the love of food: the unsual experience to book between pals.
©Nicolas Lobbestael