© solopress
Yippee, Hello Kitty is back in Paris! After the success of its residence at Umami Matcha Café last year, the darling Japanese kitten is settling at Hana Bento (15th and 16th) to blow its 45 candles with panache.
The event will begin on the 21st of October for 3 months.
A 100% kawaï menu
Straight from Tokyo, the cult manga character with a red ribbon will celebrates its 45 years next November 1st. To highlight the event, Hana Bento Cambronne and Hana Bento Passy are entirely customizing their decoration and menu in its image. A ton of likes will be showering Instagram.
Posters, drawings, logo, its darling little face can be found everywhere, right down to the bentos with a Hello Kitty in rice but also biscuits and chocolate cakes as well as matcha tea… adorably delicious! And the collab' does not stop there.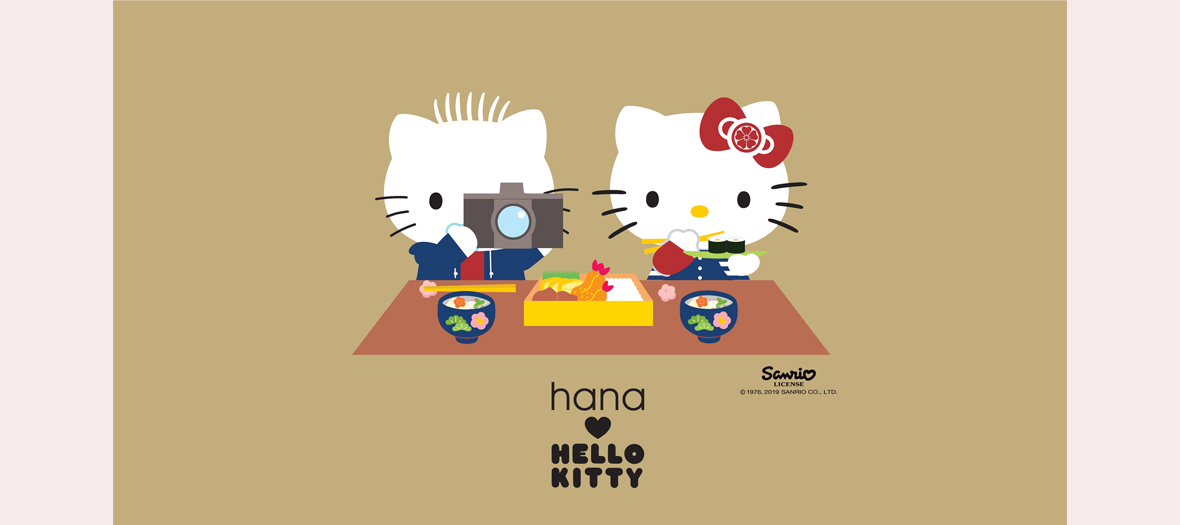 A collector capsule collection
Cherry on the cake, Hello Kitty is celebrating its birthday with a capsule collection hand-made with Hana Bento. Collector pieces in an ultra limited edition to be picked up on site: an embroidered and super well cut sailor t-shirt, a very stylish grey hoodie and a lollypop, all marked with the logo of the collaboration. We are fans!

Also check out the best cakes in Paris.