Hurray for leggy legs ! Fall is upon us, the time has come to cover our pretty legs to run around the streeets of Paris.
And we have the fashion collab' that risks to make you shiver with desire on the very first chilly day. Dim, the maestro of  lingerie and tights that is whispered about from mother to daughter, is teaming up with ba&sh, the bohemian brand by excellence.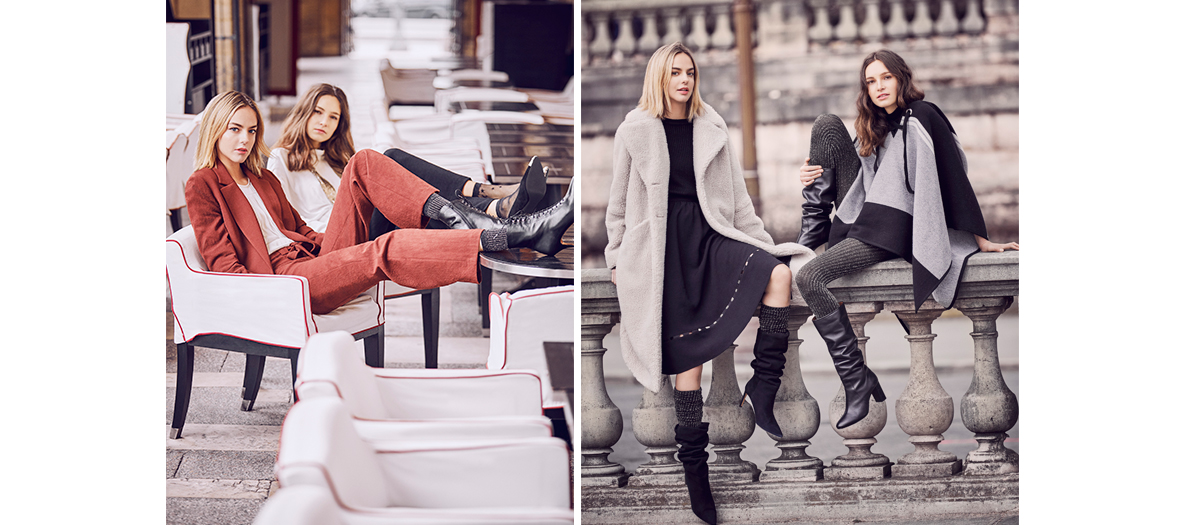 The DIM x ba&sh collection conveys its letters of nobility to the  cult accessory of the Parisienne in Winter, the one which one wears every day and stays with us until Spring: tights and all their stylish siblings, the glitzy short sock and the high sock.
Get ready for a wide array of nuggets to dig out in every situation. To go work, party and dance the night away, set off on a country weekend or for a romantic encounter: they have a solution for each occasion.
L'union fait la mode: in lurex to give your fetish dress a sophisticated touch (€14.90), or a high sock to be rolled up over  a nice pair of riding boots (€12.90)
Toujours dans les clous: in open-work mesh for a rock n' roll effect in evening-style trainers or booties (knit mesh: (€14.90), stars: (€12.90)
Café confidentiel: glitter socks in order to recycle your favourite summer sandals under a pair of jeans when it starts getting chilly (€5,90)
Double jeu: couture tights with devilish glam, that make legs look much longer under a leather pencil skirt (€12,90)
Spread the word, this winter, no more excuses for hiding your cute dresses at the bottom of the closet! Rain or shine, with flats or heels, legs are in the spotlight. And they will surely be appreciated…