Amongst the good resolutions for the New Year, we have chosen green consumption and the obsession for small producers. And it just happens that's is the in-house philosophy of the famous Eataly, concept food of Italian gastronomy, recently opened in the Marais.
The new highly awaited rendezvous of Parisiennes Eataly Paris Marais is launching ultra exclusive experiences for foodies. On the programme of these encounters: conferences, masterclasses and incredible tastings to highlight its values in terms of beauty, good taste and responsible food.
Result? A great way to learn more about food around a terrific cocktail on Tuesday the 28th of January from 6pm to 8pm.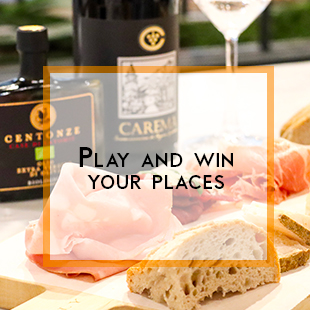 A slow food aperitivo-conference
In their quest for excellence, biodiversity and the best Italian products the Slow Food movement will be on deck for a very special evening in the Marais to celebrate its values and its history with the exceptional presence of Augustin Mille, a prominent figure of this collective in Paris-Region…
On the programme of gourmet treats …
Because Slow Food literally triggered a revolution in the world gastronomy 30 years ago, by launching a manifesto in 1989 for good, clean sustainable edible products, implying 160 pays countries, around preservation and food biodiversity.
During the encounter, you can clink glasses around a glass of wine from the incredible producer extraordinaire Carema, a native of the Piedmont, as well as enjoy Italian Slow Food products: olive oil and Rustic Eataly breads, top notch meats and charcuteries such as the La Gradisca de La Granda carpaccio, the famous La Gradisca de La Granda culatello, the famed Mortadella or Fiore Sardo DOP, as well as Parmigiano Reggiano.
In order to be sure you have places, book right now your pass for the Aperitivo Slow Food Conference at Eataly.