It's the phenomenon of the moment. Translation, plan on a 20 to 30 minute wait before sitting down in this deli / coffee-shop , new foodie Eldorado in the Sentier.
The reason of this amazing success ? A 100% comfort-food menu with Californian accents concocted by an ex from Gjusta and Gjelina, two super trendy addresses in Venice. In other words, the absolute of coolness.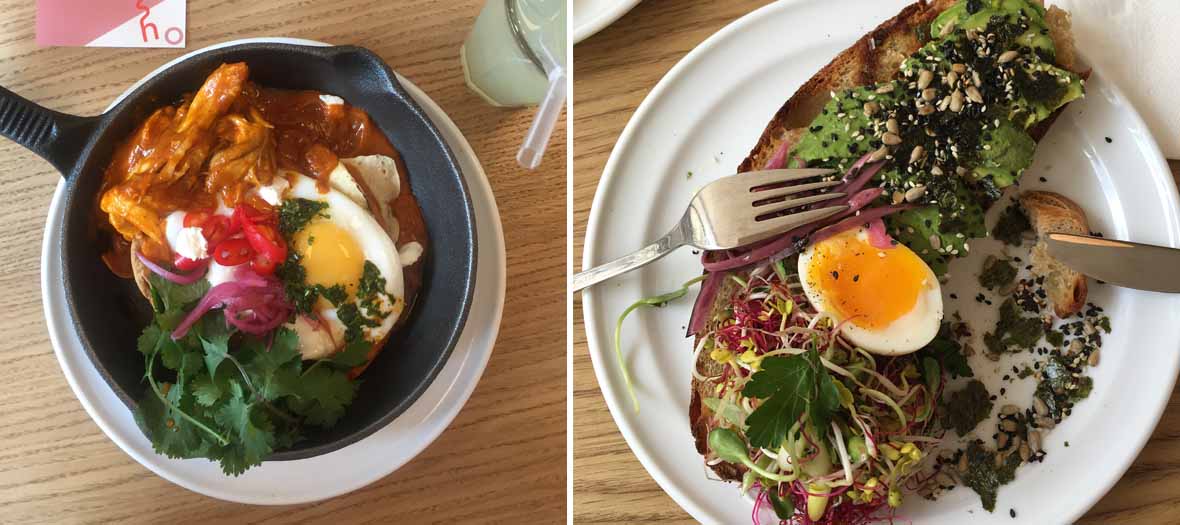 Once inside, head for the counter to place your order. Amongst the must-haves, the avocado toast (€12), the grilled cheese caramelized with chorizo (€12), the fabulous French brioche (€11) and cereal pancakes (no gluten) smeared with maple syrup and totally decadent whipped cream (€11). Yummy also, the Mexican style fried eggs served in the pan (€12) and pretty sunny salads (€15).
Special kudos for the caramelized explosive grapefruit pimped with mint(€5). As for beveragestry the Lebanese ice tea , (4,50€) or the hibiscus cocktail (5€).
Close your eyes, you are in L.A.
Open Wednesday to Friday 9am to 4pm, during the weekends from 10am to 5pm.
Also discover MR.T, the new "tacos" address in the Marais and Dalmata, the new pizzeria of Montorgueil.