Mr.T as Barracuda from the A-team? It's also the nickname of Tsuyoshi San, chef of this new hot venue in the Marais, a skip and a hop from Candeleria and Café Charlot. With a name like that, he must be a hard hitter.
We confirm: between their fab calamari/avocado tacos (€14 for two), foie gras/ cocoa Oréo style (€12), the incredible mackerel burnt with a blowtorch/burrata (€17), beef sirloin strip twisted with horseradish and chorizo (€23) as well as mezcal cocktails, this new address is hot, hot, hot and filled with Latino references. And it's also fun to enjoy the chef's ongoing show from his micro counter at each service as well as his stunning orange cheesecake.
And just so your are in the know, be aware that the trio at the helm of the place met at the famous Passage53...
The plus : their weekend brunch with scrambled eggs+ choice of dish+ warm drink (€24).
P.S. a surprise guest is waiting for you in the bathroom!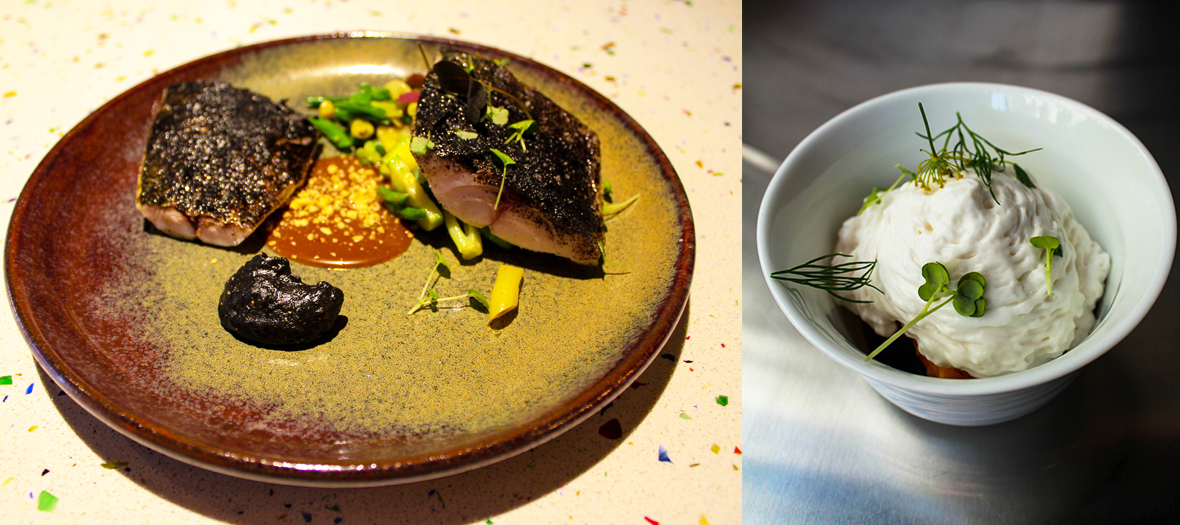 Open Wednesday to Sunday.
Also check out the best prime ribs of beef in Paris and Carbon, the table that is setting the Marais on fire.