The pitch: ex-journalist on Israeli TV, Daniel Renaudie, switched his microphone for pots and pans. And here he is at the helm of a new trendy table, that doubles up as a nightclub to dance the night away, in the spirit of hot spots in Tel Aviv. Yallah ! In short the new HQ of Jewish princesses...
The terrace : on the street itself, between the Louvre and the new Halles, ideal to see and be seen.
You go to : sip their exotic cocktails all night long (13€), starting with the Bijour (vodka, cinnamon syrup, apple juice) and the Aziza (orange vodka, orange blossom, orange juice, cane sugar, Perrier). Add their fab house mezze to share with houmous, tuna eggplant, cheese, mmhm (17€). And test the Sinia (21€), combo of chopped beef and lamb spimped with spices and sesame noodles, a cult  East Jerusalem recipe revisited by the chef. The veggie alternative? A typically Israeli plate of grilled fennel and cabbage (17€).
Open Tuesday to Friday, lunch on Monday and Saturday evening.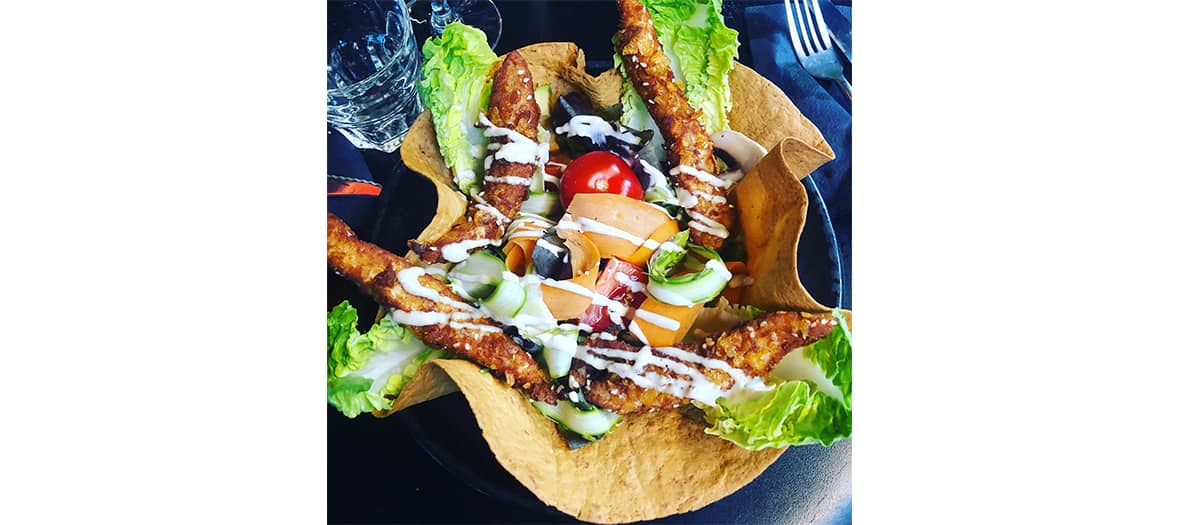 ©chef_abadiaable
©elseparis
by Julie Zwingelstein @juliezwing
Find also the best burger in Paris and ohisse, a delicious sausage deal launched by Bouillon Pigalle