Have a space sausage-mash with juice or an exceptional merguez with mayo and good homemade fries: we already have mouth watering.
There were only Pierre Moussié and Jean Vedreine , the shocking team of Bouillon Pigalle and Brasserie Barbès , to make sausage (even vegan) the starlet of a stunning concept that reconciles more than ever the desires of terroir and foodporn. All washed down with well-smelled natural wines (starting at € 15) and a nice beer (La Loirette Brasserie la Pigeonnelle bio) or Sassy cider (€ 6).
Ohisse: the coolest sausages in Paname
Real French delicatessen , its creators offer a well-sourced local map and a few winks at their Auvergne origins, starting with the fresh and artisanal sausage from Maison Montalet served with aligot!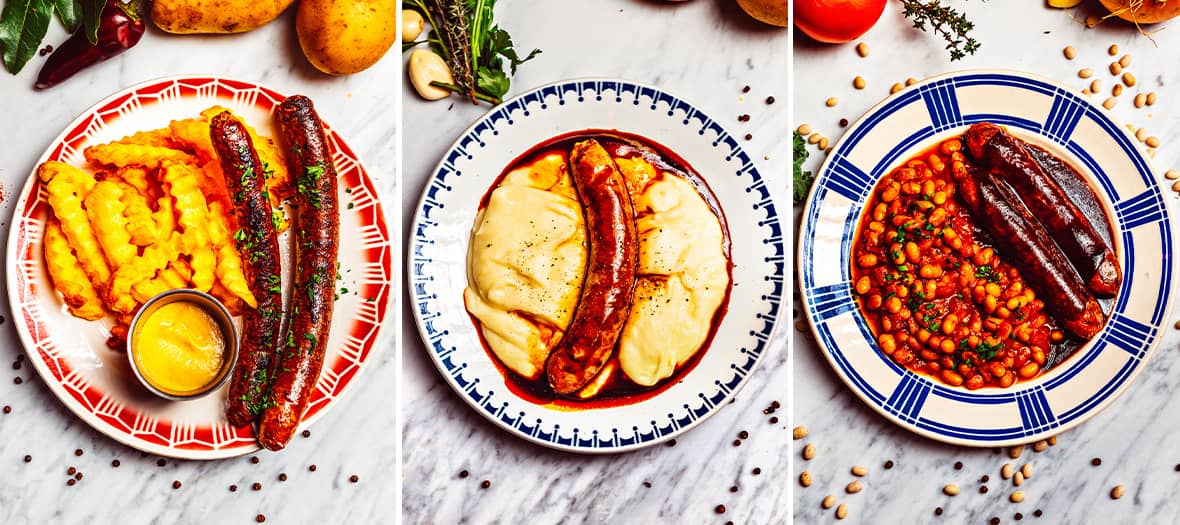 The star comes in all shapes and sizes (between € 10 and € 16): the sausage with fennel and espelette pepper is enhanced by a piperade or savored with beans in tomato sauce for a Brit 'touch. The Montalet with truffle takes on the air of a bourgeoisie adorned with a homemade butter mash ...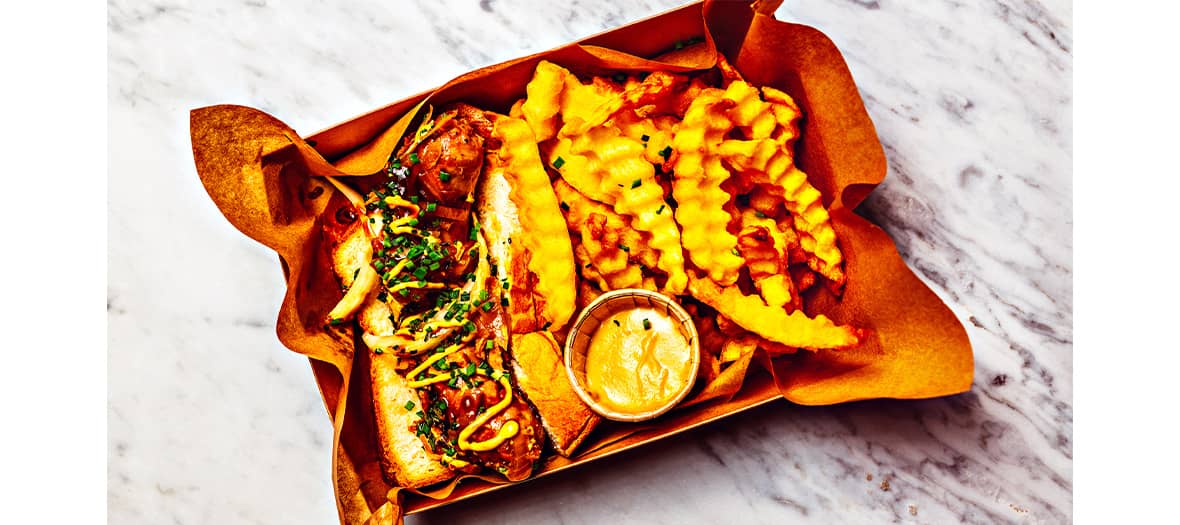 Another favorite, a pair of Frankfurters or merguez with Galician beef, a delicacy signed by Les Jumeaux , the best butcher shop in Les Lilas delights with accordion fries . A real feat to note: they are ideal for delivery and arrive crispy and warm on your sofa, to be dipped immediately in homemade mayo, sweet mustard from Reims or onion juice for purists.
In fat, light or vegan mode
Ohisse does not have a closed mind. Those who shun meat or prefer vegetables are packed with rascals with delicious vegetable sausages from the vegan label Moving Mountains and healthier sides: an incredible coleslaw or a salad of grated carrots.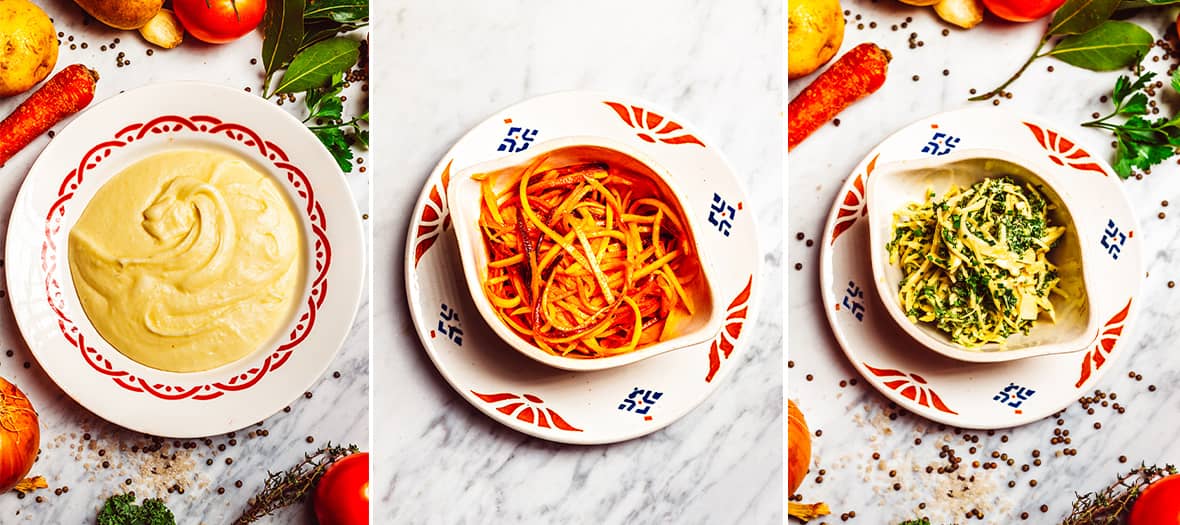 If you have a big slab, you can't resist the very Frenchie version of the hot dog. The sausage (you choose your favorite) coiled in super soft brioche bread, onions, mustard, ketchup . Served with fries, of course (from € 12).
Is there dessert?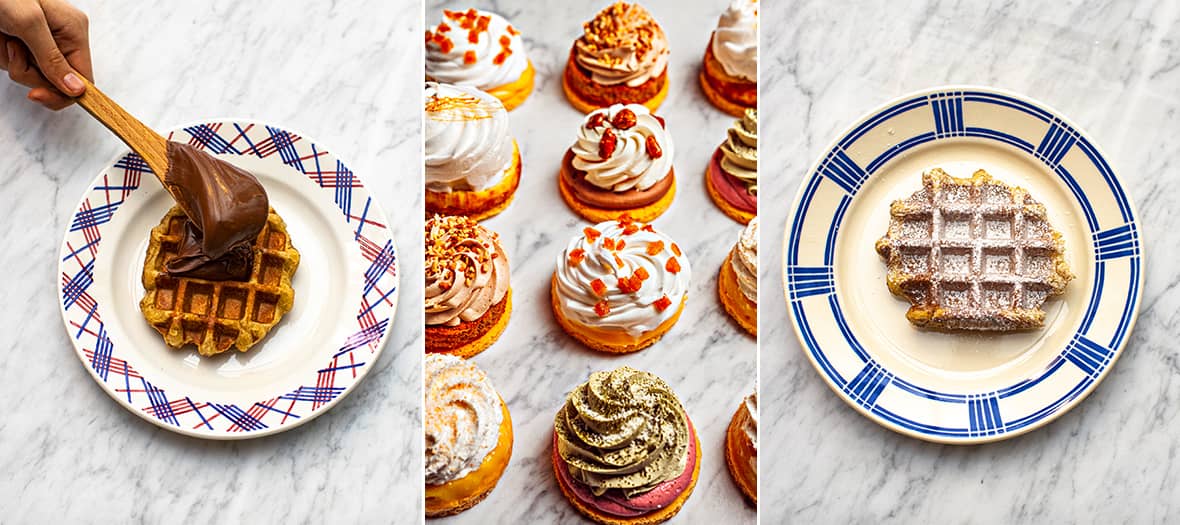 Tarts with a homemade Breton shortbread, do you want some? Truste the lemon meringue (€ 5.50). A delight.
But the real highlight is the Liège waffles with sugar or Nutella (€ 4.50). A must for hangover Sundays or long confined evenings. To the best of my mind.
Available on Deliveroo or in click and collect at the Brasserie Barbès (2 Bd Barbès, 18th - 01 42 64 52 23)
All the information on www.ohissegroup.com
Also discover the new trendy cheeses and the best galettes des rois .