Raise your glass and say « kanpai » ! With its psychedelic manga decor, its euphoric cocktails and incredibly swag plates, this new Asian nugget attracts trendies who come as a gang.
At the origin of this furiously cool hangout, a duo wild about Asian cultures that prefers hidden anonymity behind monkey masks #GénérationDaftPunk. We won't say anything more, just that they went to nab ideas in the different countries they went (Japan, China, Vietnam, Laos, Thailand…) before settling just behind Place de la République.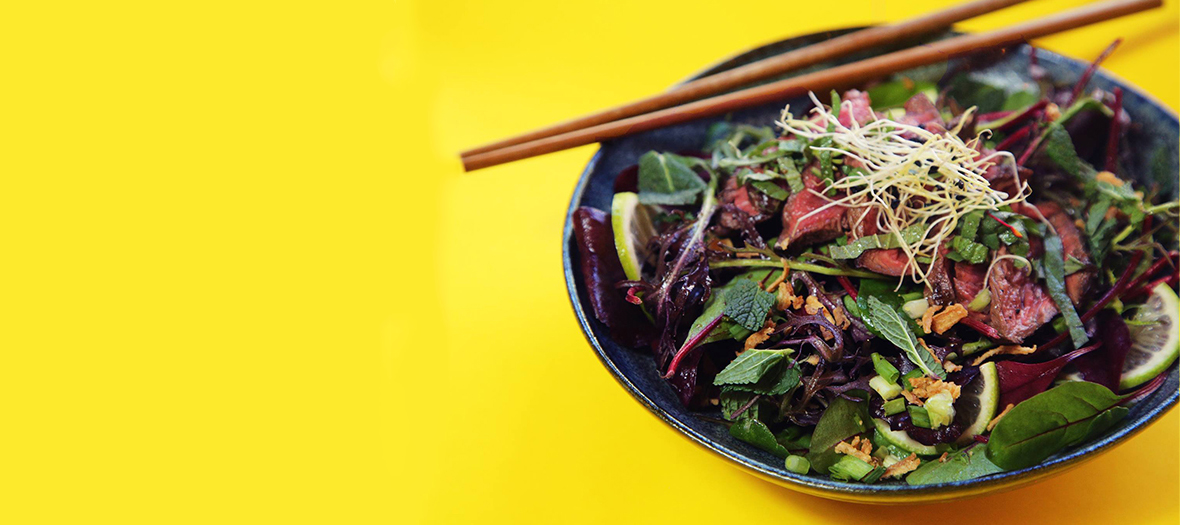 We like : the decor imagined by the architecture agency REINH (Daroco) halfway between In the mood for love and Only god forgives (yes, the film with Ryan Gosling in Bangkok)!
Open Tuesday to Saturday from noon to 3pm and 7pm to 11pm, on Sunday from noon to 5pm.
Also check out Koko, the kawaï bistro.