You could sell your soul to the devil in exchange for a round-trip to Méribel, Val d'Isère or Megève? Or then simply have a few smokes and enjoy a steaming grog, nestled in deck chairs with your buddies, like the time when you still had an idea what the term "school vacation" really meant? Enough frustration, this year the mountain is coming to you with 3 must-go venues featuring the chalet spirit and highly perched bars in the middle of Paris that will immediately make you feel as though you were in a winter sports resort.
The utmost in coolitude, Pavillon Puebla, Café A and Nüba will no longer have to step aside in front of the famous happy hours of La Folie Douce which invented the chill-out concept in ski shoes.. So just bring along your squad for an off-beat and memorable night on the town.
A winter chalet in Apache mode at Pavillon Puebla
The place: the gang from Perchoir does it again and continues to bluff us with its highly perched Frisquette Party at the heart of the Buttes Chaumont.
The restaurant and the XXL terrace of Pavillon Puebla have morphed into a small paradise with a colourful chalet-tipi spirit with huge pop carpets, soft cushions and raw wood banquettes. In short, the ideal place to flirt with the adjoining tables, smoke a few cigs and show up with the gang...
Eats and drinks: here you can settle at your table and order for yourself at the bar. Their best bet, the one and only Moscow Mule with ginger beer (12€), the Ramos del Claro with vanilla infused gin, milk, lemon and orange blossoms (12€) or then a classic Grog, totally comforting (12€). A small hunger pang? Always at the ready: chicken burger (10€) slabs of charcuteries and terrines to share (11 and 13€), waffles (3€).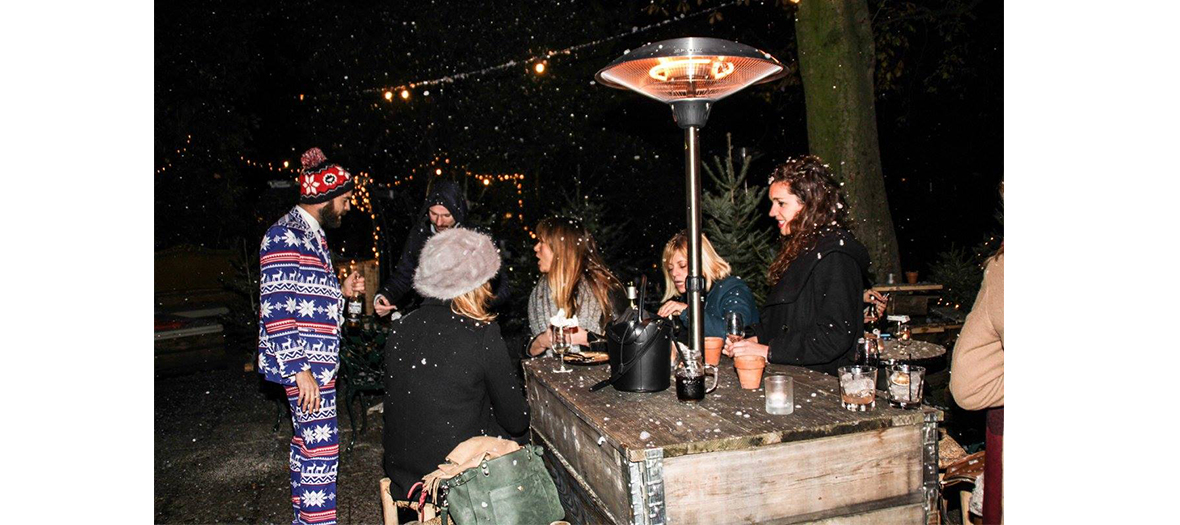 La Frisquette at Pavillon Puebla, Thursday to Friday 6pm-2am. On Saturday noon-2am. Sunday noon-8pm.
Pavillon Puebla, Avenue Darcel, Buttes-Chaumont, 75019, Paris. 01 42 39 34 20.
The "Folie Douce" spirit in the middle of Paris
The place: Do you miss the über trendy "après-ski" happenings of La Folie Douce in Méribel or Val? Well there is good news: a real forest of pine trees has grown in the courtyard of a former historical convent near the Gare de l'Est. In the middle of the trees, big bubbles in see-through igloo mode to cocoon on the sly after having ordered your cocktail at the chalet-bar....
Another option: to sip your drink sitting on one of the hidden chairlifts, very conducive to confidences. But careful not to knock over all the neat row of skies!
Eats and drinks: a Zubrowka vodka bar distillates a high voltage Biala Altitude with cucumber, vanilla and apple (10€) or a sparkling Zu Rosé with Sassy cider (10€). Cheesy raclettes and tartiflettes are a must to warm up the heart (15€, to be shared with two forks).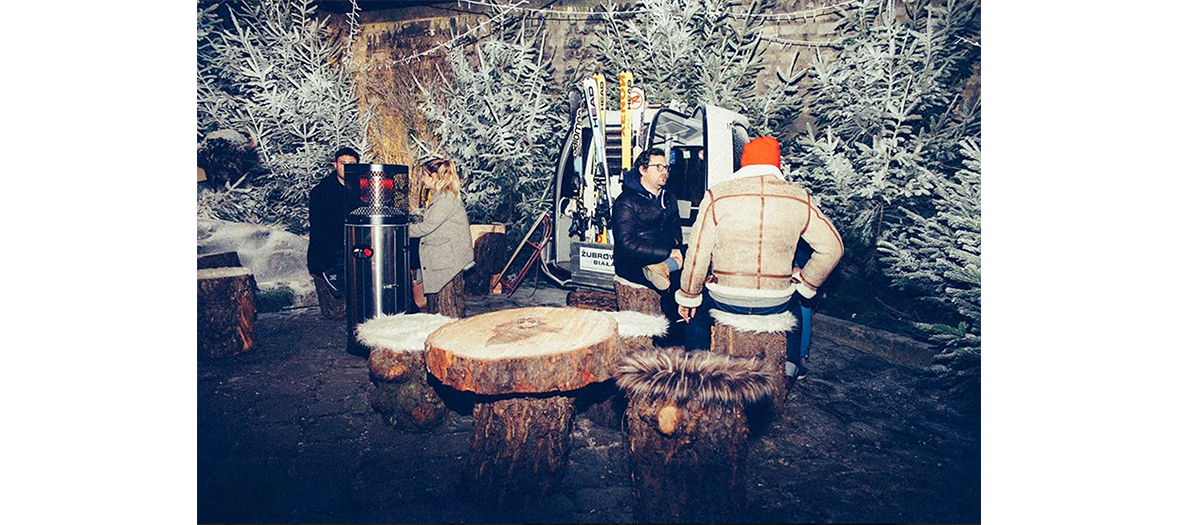 Café Altitude at Café A, from the 9th of February to the 8th of April included, open every day except on Monday, from 6pm to 2am.
Café A. – 148 rue du Faubourg Saint-Martin, 75010. 0771611038.
The Suzependue resort has the Nüba swinging
The place: no need to present Nüba, the utmost of hype coolitude, nestled on the roof of La Cité de La Mode et du Design. Always there where you least expect them, the team could not resist setting up an ephemeral winter sports bar singed Suze on its fantastic terrace— natch all in chic and design decor— imagined in collaboration with pop artist Elsa Muse.
Eats and drinks: Suze for everybody (the old fashioned gentian alcohol that is suddenly totally hip). Special kudos to their Suze des Montagnes (8€) made with bergamot, lemon and cinnamon tea or a lime-peach Suze Spritz (10€). Real holidays in just a few metro stops.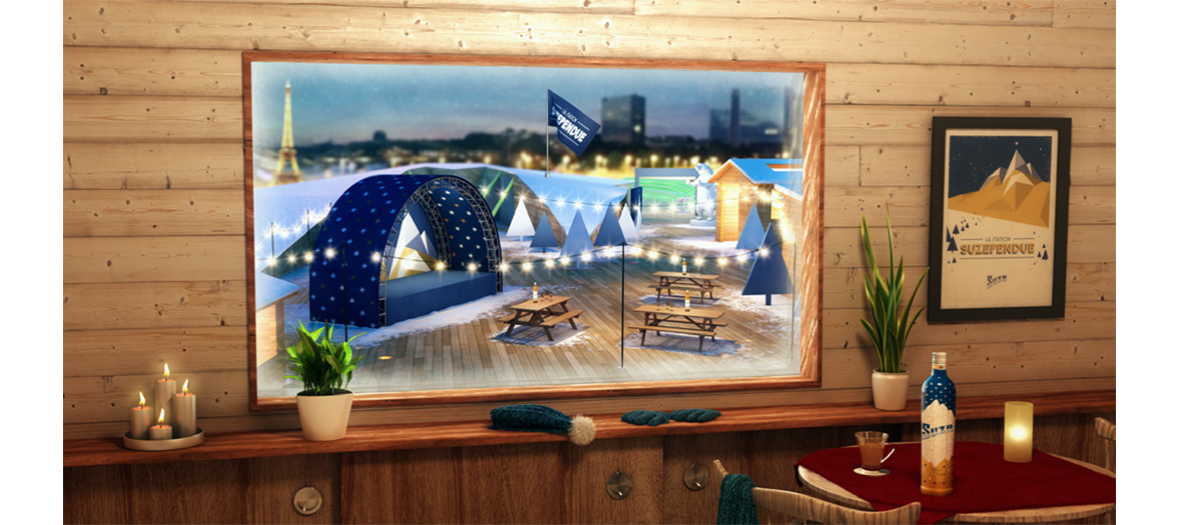 La Station Suzependue, from the 16th of February to the 26th of March 2017 at Nüba.
Nüba, 36 Quai d'Austerlitz, 75013 Paris. 01 76 77 34 85.