Appearances can be deceiving! These crayons are not made to scribble on a piece of paper. However, their shavings sprinkled on a risotto or a salad bring some peps and awaken savors on our plates.
Because these sticks, recalling our old oily Crayola crayons we used to create our masterpieces when we still wore overalls and had pigtails, are in reality condiment sticks to be sharpened and season all sorts of dishes.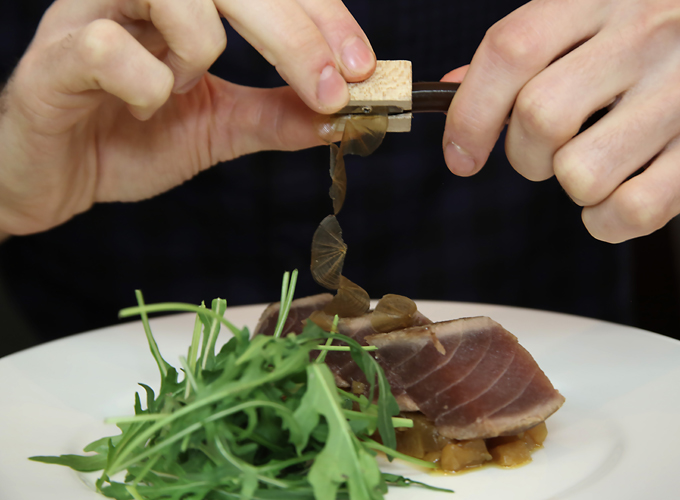 With squid ink for risottos or fish, pimentos, ideal for grilled meats, cider vinegar with oysters and duck breast and soya to twister sautéed veggies. The kit comprises the four seasonings, the pencil sharpener and the ideas for recipes to be created with the sharpened shavings.
This invention, both clever and regressive, is the work of Alain Cirelli and his team of culinary designers who enjoy shaking up the codes of traditional cooking at Purgatoire-54 Paradis.
We adore: a gadget capable of transforming a plain simple BBQ with friends into an arty happening!
Where does one find the kit? Directly in the shop or on the site of Purgatoire-54 Paradis.
Kit 18 €